Prima Facie
Suzie Miller
Empire Street Productions
Harold Pinter Theatre
–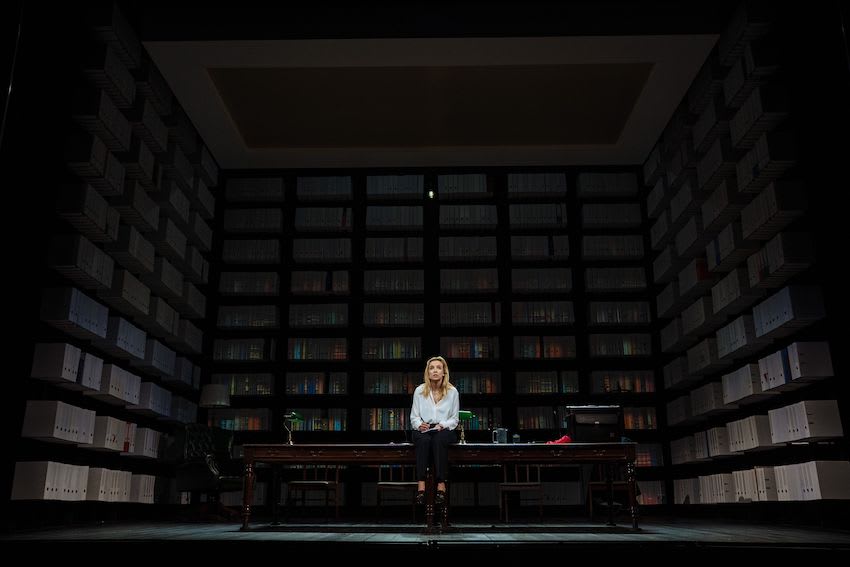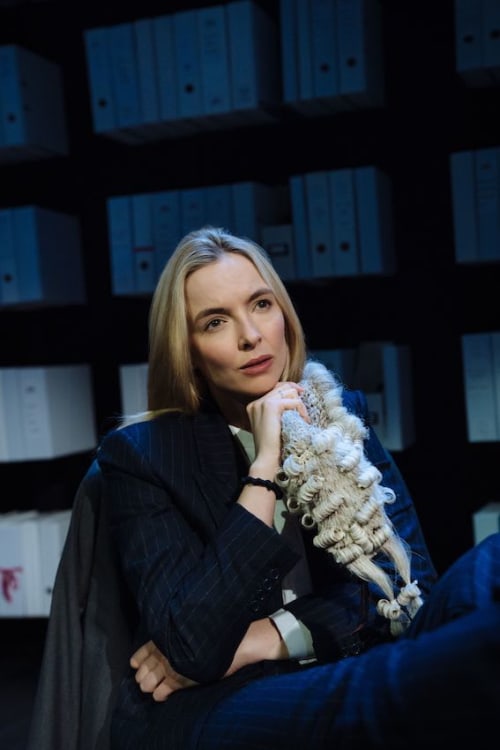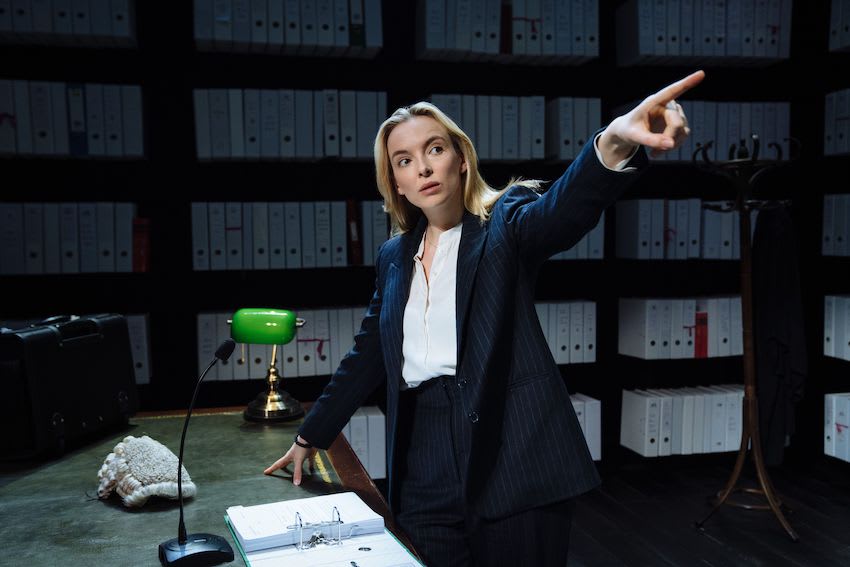 Prima facie, legal Latin meaning "at first sight", is used in law in reference to evidence that, unless rebutted, would serve as sufficient proof to commence proceedings and Suzie Miller's play is a 100-minute monologue by a young legal eagle, barrister Tessa Ensler, played by Jodie Comer, making her West End debut.
Jodie Comer, so well known for her roles in series such as Killing Eve and Doctor Foster, has collected numerous awards for her television performances but her only previous professional stage appearance was 12 years ago at Scarborough's Stephen Joseph Theatre. You'd never guess it for she delivers a virtuoso performance.
This isn't the chatty sharing that a lone performer can produce in a small studio theatre but displays a theatrical flourish while still achieving a direct contact with her audience.
At first, as though still on a high from her latest success in court as barrister for the defence in a rape case of the kind she has often worked on, she re-enacts her cross questioning. But this isn't a courtroom drama, it is a personal story of a clever young woman from a Liverpool working-class background who, through hard work and determination, has fought her way through the barriers of class and male privilege to Cambridge and a place in Chambers.
Respected by colleagues and beginning what seems a likely relationship with a fellow lawyer, things take a sudden turn and she finds herself being the victim of a sexual assault and, after an interminable wait of 782 days between that night and the case reaching court, she is the one being questioned.
Suzie Miller's play is very clear on the legal niceties of what counts as "legal truth" compared with the actual truth, the role of the defence to find the flaws in the prosecution case and of responsibility lying with the jury. It follows the trauma of police station interrogation and pressure on the victim under cross examination and Jodie Comer gives the whole gamut of feeling from triumphant confidence to shocked horror and being trapped in the situation in which she had previously put so many witnesses.
Prima Facie highlights the inability of the system to give victims justice at a time when records of rapes in London and across the country have seen huge recent rises along with severe backlogs in bringing cases to court.
Apart from the hiatus when Tessa, drenched by real rain, leaves the stage to mark that long wait to come to court, there is no let-up in Jodie Comer's performance. Scene moves straight on to next scene with hardly a breath taken, the change in time and place marked by a flashing of light around the proscenium or her pushing the furniture into a new conformation, furniture she sometimes climbs on to harangue us. Changing of clothes, donning her wig for court or casting it off, are all built into the action which is set against Miriam Bluether's setting of shelf upon shelf of case records.
There is a throb in the background behind the audience's pre-curtain chatter that develops into Ben and Max Ringham's sound score, building to the dramatic effect with which director Justin Martin blends very natural performance with climbing onto the furniture and using Natasha Chiver's lighting to add emphasis. He even brings up the audience lighting at one point to make sure everyone is paying attention. But while encompassing such bold theatricality, it makes an immediate and visceral contact with the audience.
It is a timely play that may not be a great one but it is very effective and this production hits home, that is thanks to Jodie Comer's performance which is earning standing ovations, and rightly.
Reviewer: Howard Loxton