Primary
Sarah Woods
London Bubble
Old Vic Workrooms
–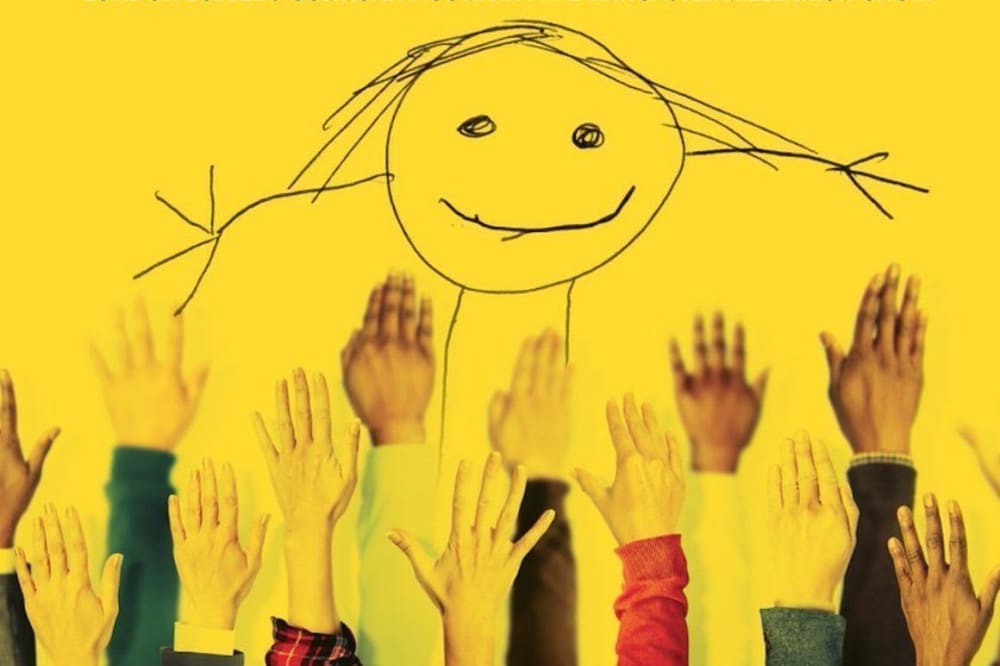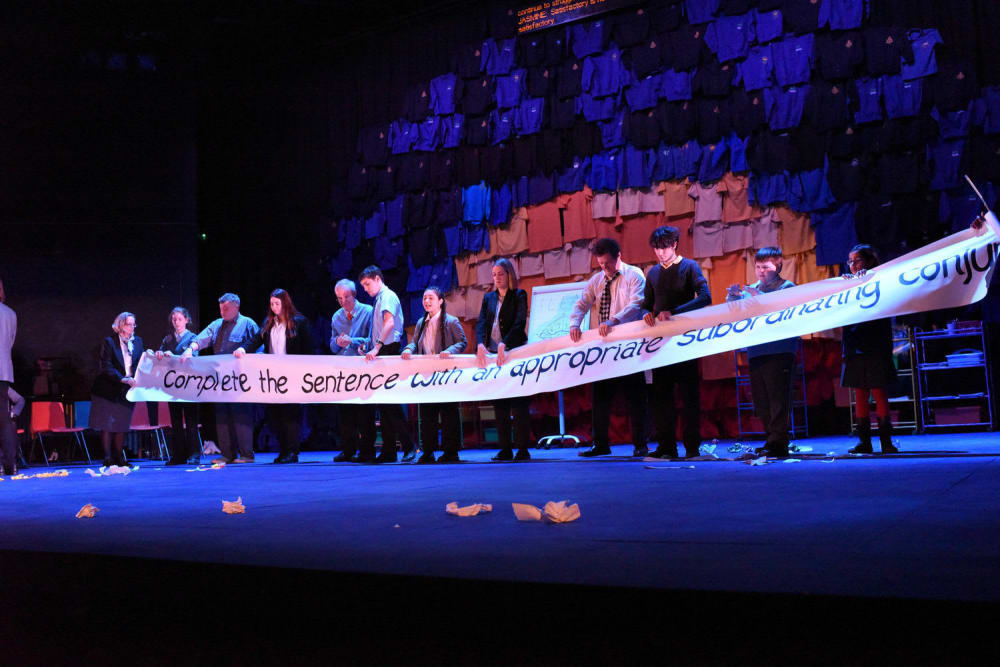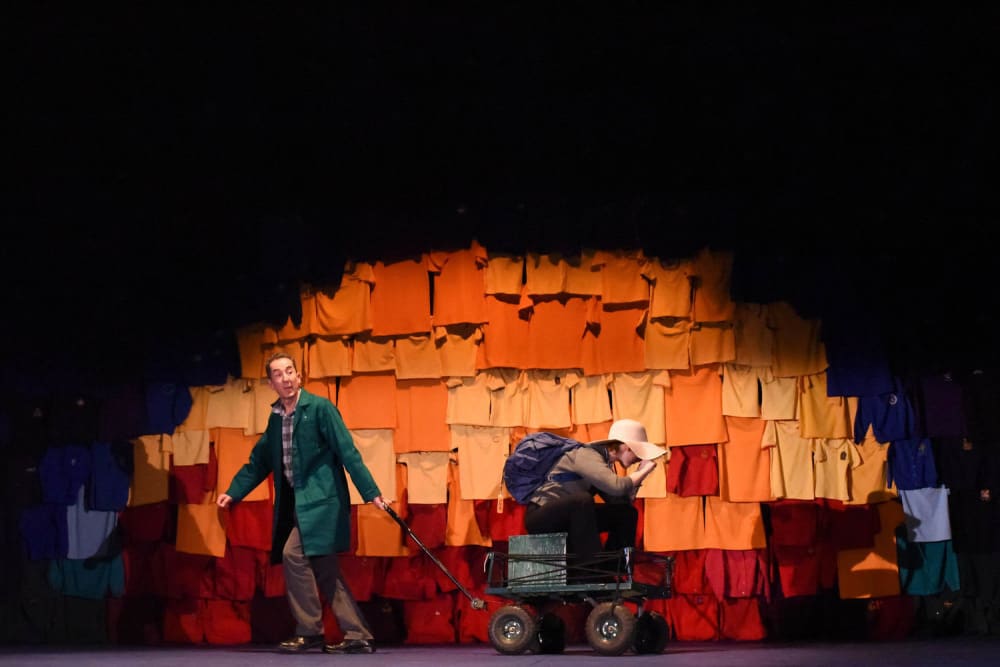 How long is it since you left primary school? Or since your children left? Do you know what they are like today? This is a picture of what it was like and is like as seen through the eyes and the memories of those working and learning in primary schools today.
London Bubble's motto is "people make theatre" and this is theatre made by the people of Bermondsey created from their experience gathered in more than 5,000 hours of interviews, research and rehearsal in a project directed by Jonathan Petherbridge and designed by Pip Nash.
In outline, the performance follows a school day but first audiences make their way from the tuck shop to the theatre space with the opportunity to engage in a hand slapping game, see others skimming cards (it was cigarette cards in my day; here they are making do with playing cards), describe or draw their favourite primary school teacher, even take a SAT test.
After an opening number, the school day gets going with the alarm clock waking staff who have to get in early to open up the school and prepare it, set up things ready for lessons, not just teachers but others with special responsibilities, some in roles that seem new—such as an interviewer.
As the day unfolds, with "good morning" greetings in multiple languages, dinner ladies, packed lunches, playground activities and supervision, teachers and pupils report in a montage of opinion and comment that embraces past and present, memories of how it used to be in the days of the Inner London Education Authority that the Thatcher administration got rid of, dinner ladies talk of the food that gets thrown away, the vegetarian girl who says that they serve her dinner saying "here's your rabbit food!"
Teachers talk of child protection issues, the role they play in supporting children, especially those for whom school is their main source of stability. One declares education becomes a political football, governments messing things up with changes with no time to implement them. They voice concern at the lack of funding for the arts, for developing creativity: "children are not vessels to be filled but lamps to be lit," argues one of them.
They criticise SATs, "which only work for those ready for them," saying, "you don't teach a child by testing it!"
One voice that recurs is that of a man who left school with no qualifications and when out of work spent time as volunteer helper in a school and found he was good at it, set himself to getting qualifications and ended up a head teacher. That is just one of the many stories here woven together (sometimes turned into songs by composer Andy Whitfield) that will stir memories and raise questions in a presentation that is full of humanity and humour that celebrates the joy of the classroom and the passion for teaching as well as the problems.
It is performed by a cross-generational community cast with an openness and honesty that makes you feel these are their own words, that this really is a community statement. Action and images contribute to its content and enhance its impact with a colourful backdrop made out of tee shirts and jumpers that makes a great contribution, while a string of white school-badged tee-shirts is used to mark the way from entrance to theatre.
A very wide stage and great arc of seating require a vocal projection that would challenge many professionals and audibility is sometimes a problem but this has been solved by surtitles, which help everyone, not just those with poor hearing.
London Bubble built a great reputation for its summer outdoor promenade productions across London parks and open spaces. Funding cuts halted them and, though they managed to mount The Arabian Nights last year, this summer will be without one. Their main effort has instead been put into the numerous projects they run for the Bermondsey community of which this is a glowing example to which 93 people contributed interviews and 89 community theatre-makers came together to make the performance.
Reviewer: Howard Loxton