Prince Igor
Music and libretto by Alexander Borodin after a scenario by Vladimir Stasov
Met on Demand
Metropolitan Opera House, New York
From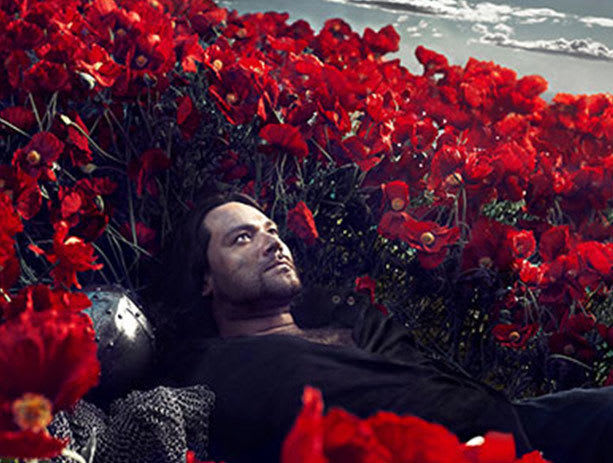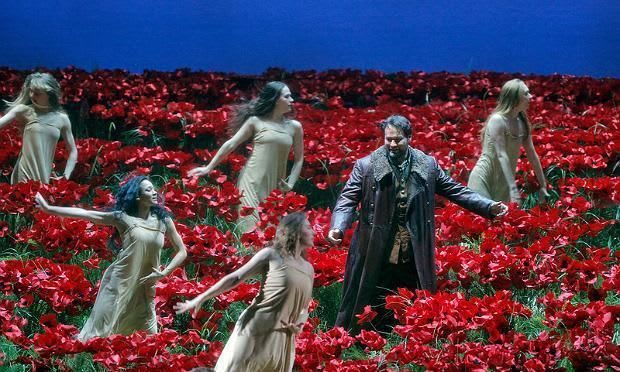 Alexander Borodin, chemist turned professional composer, left Prince Igor, eighteen years in the composing, unfinished when he died in 1887. Director Dmitri Tcherniakov and conductor Gianandrea Noseda at The Met in New York in 2014 got rid of the Alexander Glazunov and Nikolai Rimski-Korsakov additions, restored some of the music Borodin himself had rejected and rejigged the order of the libretto.
This production, sung in Russian, was the first time the Russian epic had been staged at The Met in nearly 100 years. The action was updated from the 12th century to the turn of the 20th century. The opera, a series of historical tableaux, remains a mess and the storyline is not always clear.
The performance opens with a fully armed military parade. Igor, Prince of Seversk, ignoring a bad omen (the eclipse of the sun), has decided, as a matter of duty and honour, to attack the country's major enemy, the Polovtsi, a Tartar tribe. It's a fatal error of judgement. He loses the battle and is captured. Igor feels his guilt and shame most keenly.
The second act shows a battlefield stage filled with 12,000 red poppies. (Pina Bausch could not have done better) There are also huge black and white projections of photographs of bloodied and dead soldiers in close-up. The whole act takes place in Igor's concussed imagination. Illdar Abdrazakov's is an impressive tormented presence.
Štefan Kocán in his lemon-yellow uniform, makes a big impact as Khan Konchak, the victorious general who insists Igor is not his prisoner but his honoured guest and wants to be friends and allies. Sergey Semishkur is Igor's younger brother. He is in love with Konchak's daughter (Anita Rachvelishvili) and has a beautiful aria expressing his love.
The celebrated Polovtsian Dances are danced by male and female dancers, who run, jump and leap through the flowers in flimsy tunics and are so different to the all-Russian dancing we are used to seeing. It's much more lyrical and tamer, a far cry from the warrior-like tartar aggressiveness Borodin's music conjures up.
Oksana Dyka is Igor's long-suffering wife. Mikhail Petrenko is her brother, Prince Galitzky, a conceited serial rapist, who boasts about his ambition to usurp the crown. He has a mob of rowdy, drunken, debauched supporters who egg him on.
The final act has Igor sitting in the rubble of his destroyed city. He's in a state of shock, an utterly defeated man, completely unaware of the people around him. He is last seen picking up and carrying planks of wood from one side of the stage to the other. In this downbeat ending, Illdar Abdrazakov seems more like a Christ figure carrying his cross than as a prince carrying out a symbolic act of rebuilding the city.
Reviewer: Robert Tanitch