Princess Ida
W S Gilbert and Arthur Sullivan
Finborough Theatre
–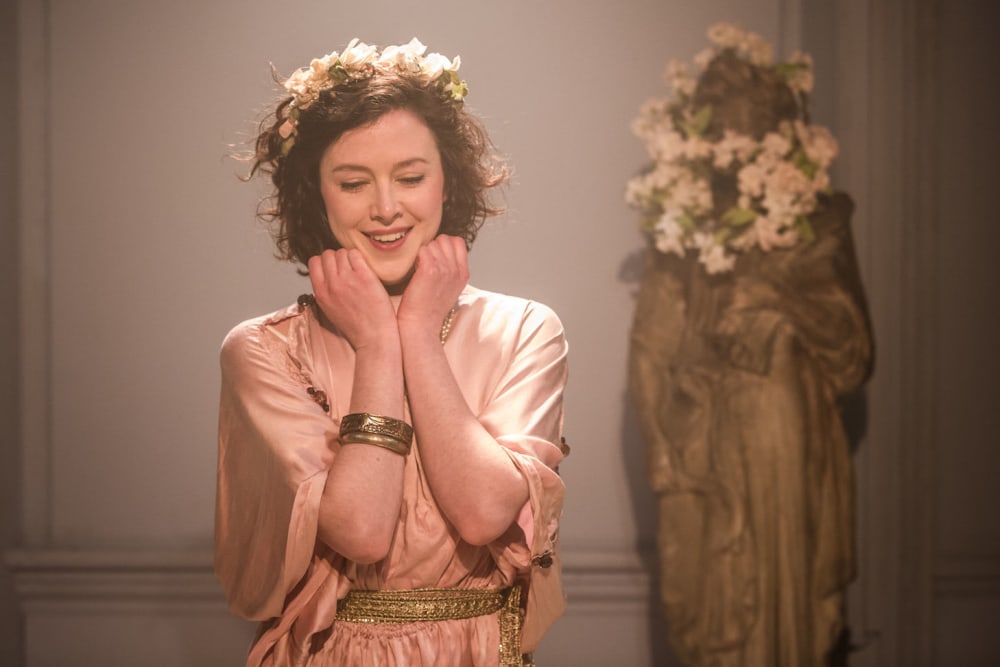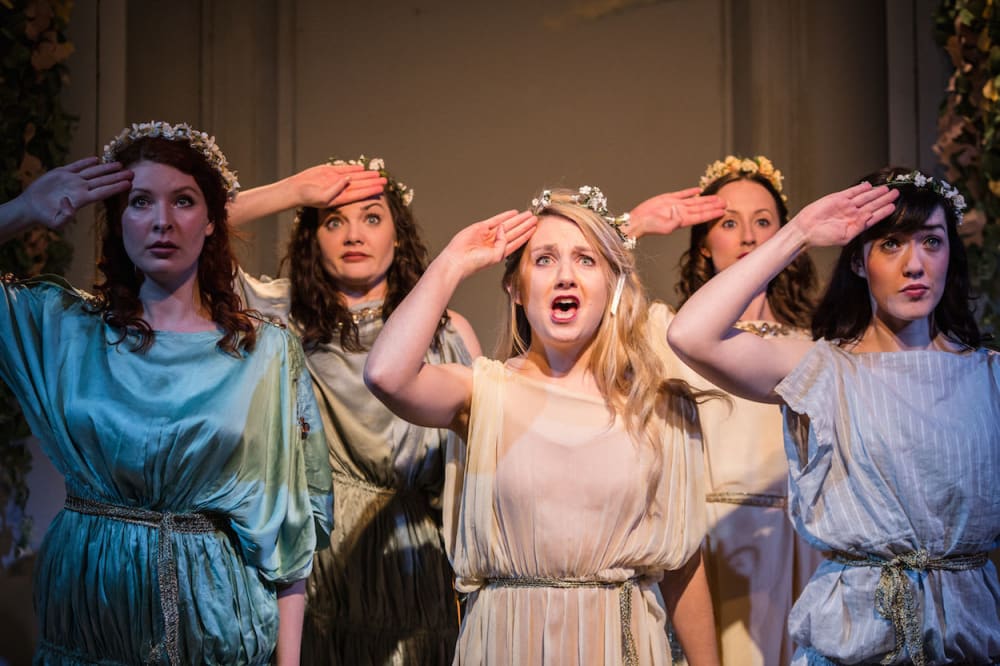 When Princess Ida premièred at the Savoy in 1884, it ran for 246 performances but compared with Gilbert and Sullivan's other operas this wasn't considered a success.
It was well over thirty years before it was seen again in London and is probably the least revived of their collaborations. Why? It has good tunes and lively patter songs: is its book any sillier or more sentimental than most other of their operas?
In this revival, director Phil Willmott seeks to give it new life with a reworked libretto. I've never seen the original onstage so I can't attempt a direct comparison but it is clear that he has kept to Gilbert's concept.
Characters have been dropped and others changed to slim the cast list and compact the story and the song sequence changed but tunes are untouched and the lyrics largely Gilbert's, though perhaps sometimes more explicitly risqué.
The opera had its origins in a poem by Tennyson about a princess who sets up a university for women which is then infiltrated by men disguised as girls who include the prince betrothed to her as a baby.
Gilbert's satirical targets were women's education, Darwinism and feminism in general and they are still at the heart of this version with the feminist card perhaps stronger and a very 21st-century take on sexual equality. Did Gilbert's Gama sing of "eligible thighs and priapic virility"? If the words are Willmott's, they sound like Gilbert given modern licence.
Gilbert's silliness softens the savagery of his satire: he could have a chorus of princes singing "On the whole we are / Not intelligent" without offending Victorian proprieties. It is an essential part of his style, and Willmott hasn't attempted to change that, but the fairy-tale sentimentality of the nineteenth century gets comic edge from a touch of self-aware contemporary campness.
Designer Maira Vazeou sets it simply: a powder blue sky with a faux marble bench that becomes a wall on each side to wrap round a piano. A Landseer stag portrait dominates the world of Ruritainian masculinity then opens up to an ivy clad shrine for female academia, the ladies in pseudo Greek garb out paintings by Alma-Tadema.
The emphasis is on the performers and there is even room to get all of them on in Thomas Michael Voss's lively choreography.
Bridget Costello sings Princess Ida beautifully. Should she be icier? This isn't a strait-laced bluestocking but a warm personality. She's matched by Zac Wancke's gentle Hilarion, less bumptious that some of his boyish fellow princes.
It is a spirited cast who all give their characters strong personality but it is Simon Butterkiss as Ida's guardian Lord Gama who most grabs the attention. This Gama, no longer Ida's father as in the original but her protector intending to marry her himself, has some of Gilbert's scathingly best material and Butterkiss delivers it beautifully managing patter with clear articulation even with a Buck House accent. He is not there when the boys infiltrate Ida's academy and his buttoned-down energy is missed.
I don't think this version will push Princess Ida among the most popular of the G & S canon but, as other recent productions have also shown, intimate staging gives a freshness and directness to these favourite entertainments of our grandparents that can win over audiences who thought them old hat.
This isn't just a show to catch as a rarity; it really is fun and musically fine enough to keep serious G & S fans happy too.
Reviewer: Howard Loxton