Princess Suffragette
Subika Anwar-Khan
London Grey & Green Theatre Company
The Vault, Waterloo
–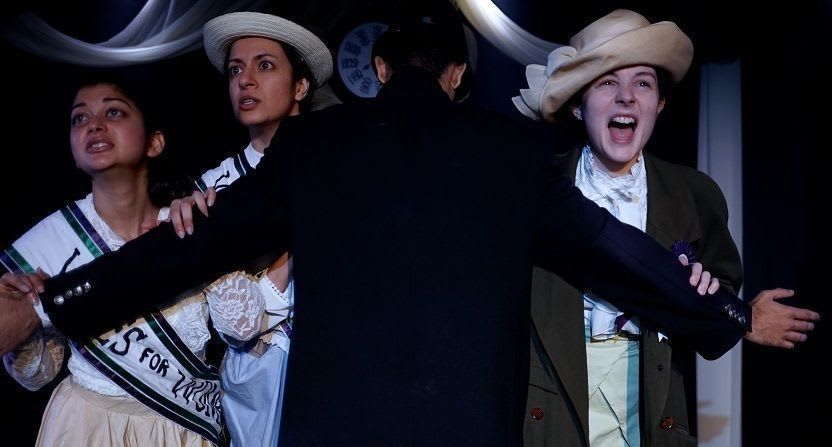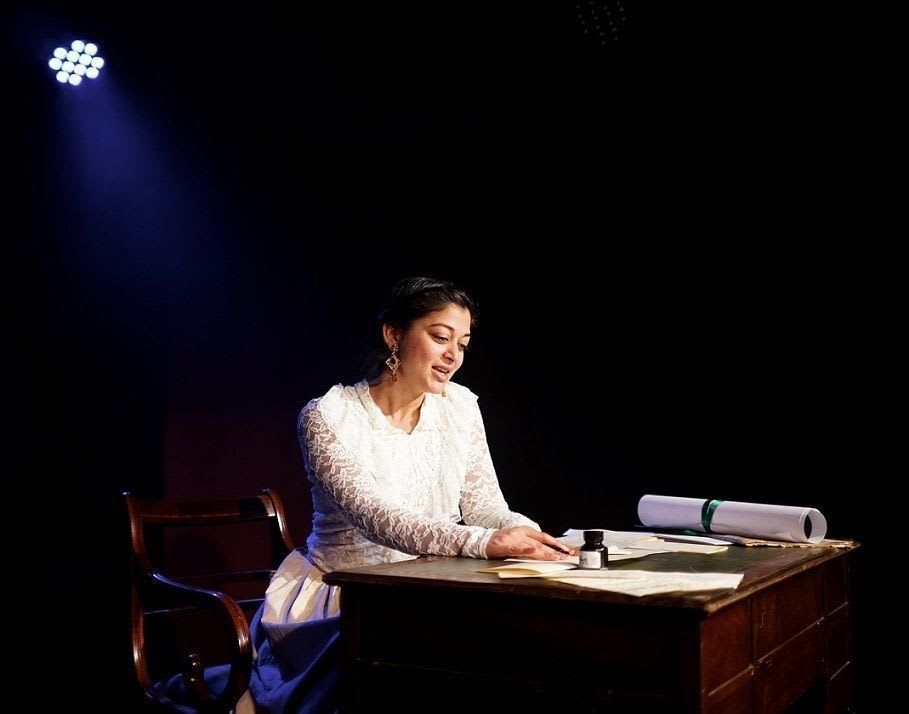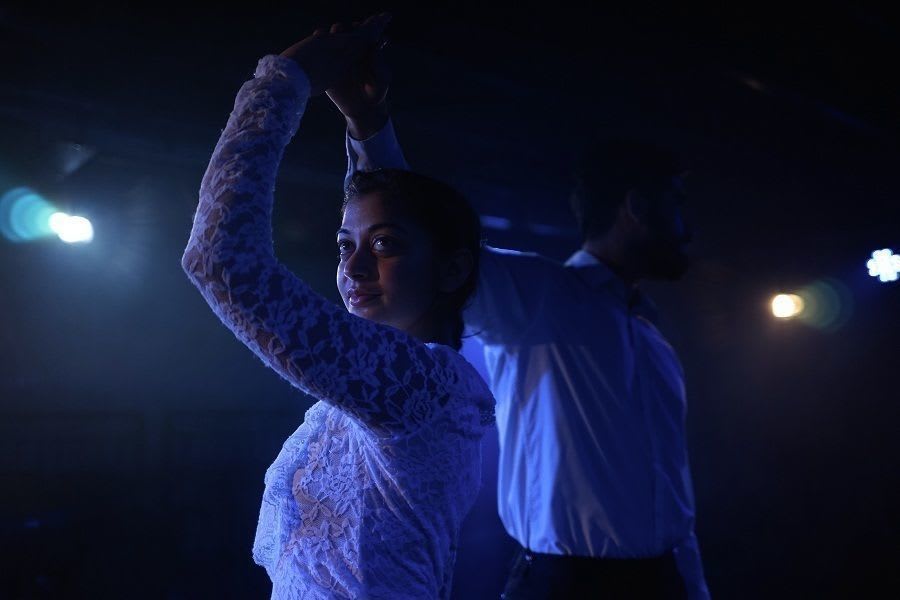 Subika Anwar-Khan's play Princess Suffragette is an epic account of Sophia Duleep Singh, the daughter of Duleep Singh (Navinder Bhatti) who is described as the last Maharajah of the Sikh Empire.
British manoeuvring to control India forced him into exile in Britainat the age of fifteen. An older Duleep Singh opens the play by describing to one of his children in a tone that is a mixture of pride and sadness the importance of his parents to India.
The exile meant that Sophia was born and lived in England. Her family background ensured the attention of the British Intelligence services who were keen to avoid any encouragement to Indian Nationalism. But her later involvement in the Women's Suffrage campaign also proved an irritant to the State.
The eighteen-scene play shifts backwards and forwards in time as it takes us through many of the key moments in Sophia's personal and political development. A clock on the wall indicates the actual year each scene takes place. Occasionally, a short, well-performed group dance sequence marks the change of scene.
Jessica Andrade as Sophia is engaging and believable. She is supported by a good cast.
Early scenes give us a Sophia who is more concerned about the social world of the wealthy than political issues. We see her for instance laughing and joking with her sisters as she prepares for a debutantes ball.
However events begin to change her concerns. There is the shocking treatment of the South Asian sailors known as Lascars who worked on British ships and her sympathies for the Nationalist dissent in India. Most significantly, there is her increasing support for the struggle for women's suffrage.
We see her meeting with the suffrage leader Emmeline Pankhurst and some of the brutal treatment of women protesters by the police. Sophia herself at one point rushes in front of the Prime Minister's car with a poster demanding the vote for women and repeatedly in the play refuses to pay certain taxes and fines until women are allowed the vote.
The play left me wanting to know more about this fascinating historical figure but at a more measured, focused pace. I found myself wishing the show had been less ambitious about what it felt was possible in sixty minutes' performance time.
Individual scenes need space to breathe. Characters and situations are barely able to appear in a scene before we are racing on to other great events. This limits the opportunities for development of character or drama.
There is no doubt that Sophie's story is exciting and important given how much it touches on some of the major political struggles shaping British society as it rumbled from the nineteenth century and into the twentieth century. That reason alone makes me glad to have seen this play.
Reviewer: Keith Mckenna