Priscilla Queen of the Desert The Musical
Book by Stephan Elliott and Allan Scott, based on the Latent Image/Specific Films motion picture
Mark Goucher, Jason Donovan, Gavin Kalin, Matthew Gale, Laurence Myers with Nullarbor Productions and MGM on Stage
Curve Theatre, Leicester
–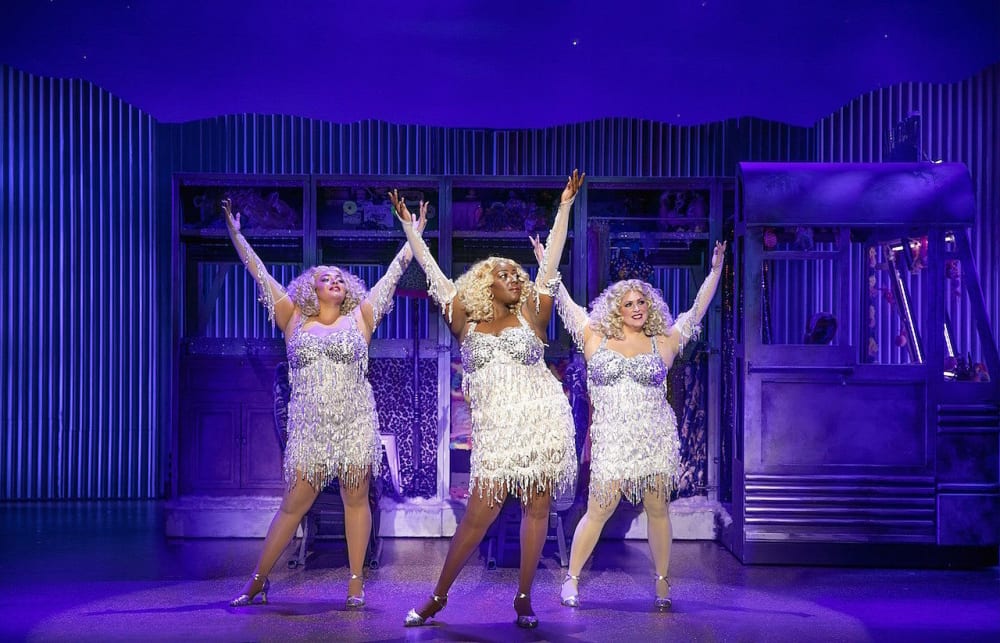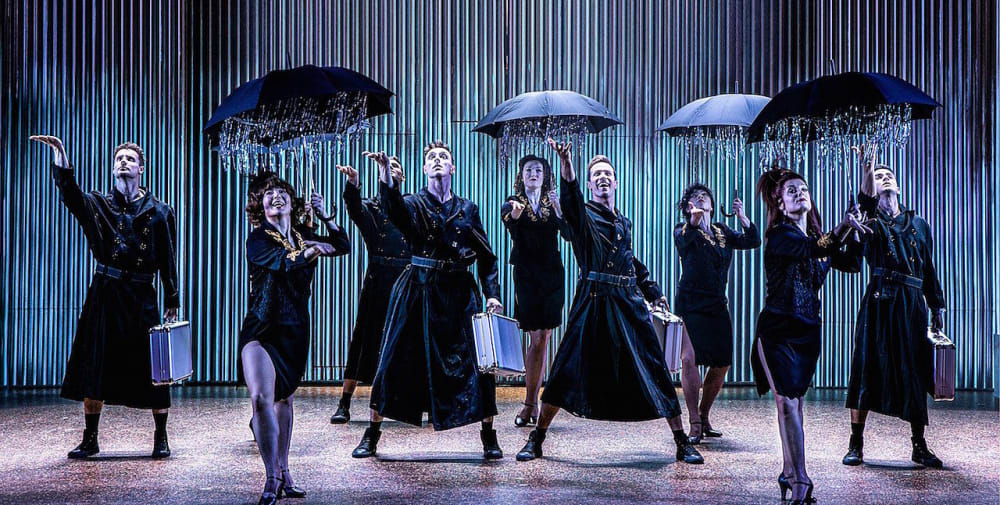 With the country in the perfectly manicured grip of the "she"-naningans of Ru Paul's Drag Race UK on TV, the timing of a tour of the drag-celebratory Priscilla Queen of the Desert The Musical couldn't be better.
Having starred in previous West End and touring productions, Jason Donovan now joins the production side of the stage in this popular musical based on the 1994 low-budget, big hit film The Adventures of Priscilla Queen of the Desert, now eight venues into an extensive UK and Ireland tour.
The camp is strong with this one—right from the opening number, brace yourself for tight shorts, outrageous wigs, even more outrageous double entendres, as well as lashings of sequins, sparkle and top-drawer sarcasm.
Director Ian Talbot gives a quick-fire, high-energy experience, not least with the many rapid costume changes, but there is also emotional shade as our queens travel their own journeys in Priscilla, their pimped-up campervan (Charles Cusick-Smith and Phil R Daniels's set and costume design is superb).
Tick, drag name Mitzi (Joe McFadden), gathers his two friends, transexual Bernadette (Miles Western) and Adam, drag name Felicia (Nick Hayes), for a trip across the Outback to Alice Springs. They're off to perform a show to help out casino owner Marion, also Tick's estranged wife and mother of his young son Benji. Tick has never met Benji, but wants to put things right, despite fears over how Benji will judge his sexuality and career choice. Along the way, the three friends encounter homophobic abuse and violence, as well as a bemused kangaroo and enthusiastic tourists.
Priscilla breaks down but kindly Bob (Daniel Fletcher) comes to the rescue, and Bob and Bernadette become close. Bob and Bernadette's blossoming friendship is gently handled, and Western gives a charming, endearing performance as elegant Bernadette. In contrast, Hayes's performance as Felicia is deliciously wicked and wanton, with a cheeky display in "Venus".
TV star and Strictly champion Joe McFadden gets the main billing; a strong singer, he portrays Tick's confusion about his sexuality and fears of embracing fatherhood well although I felt he was holding back a little and his inner queen is still to be freed.
In true drag style, our queens lip-sync their way through the classic songs of the '70s and '80s, sung on stage by a Greek chorus of Divas (Aiesha Pease, Claudia Kariuki and Rosie Glossop). They are magnificent, and an additional pleasure that they are accompanied by Sean Green's live band—I particularly enjoyed the rather dark arrangement of Kylie classics. A versatile ensemble cast execute Tom Jackson Greaves's energetic choreography with high-kicking gusto.
This show is like a cocktail comprising the rush of an energy drink, a shot of sarcastic sours mixed with the warm comfort of hot chocolate; it's hard not to love a show packed with classic pop, loveably outrageous characters, and a clear and present message of tolerance and love (and don't forget the ubiquitous audience dance-a-long at the end).
Reviewer: Sally Jack