Prism
Terry Johnson
Hampstead Theatre and Birmingham Repertory Theatre Theatre Royal, Nottingham
Yvonne Arnaud Theatre, Guildford
–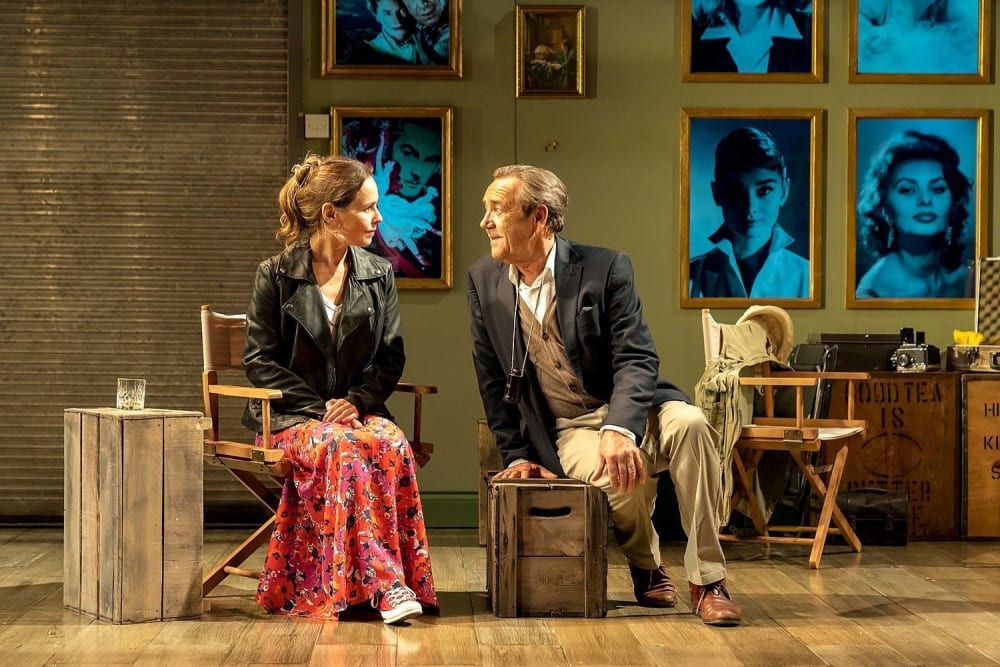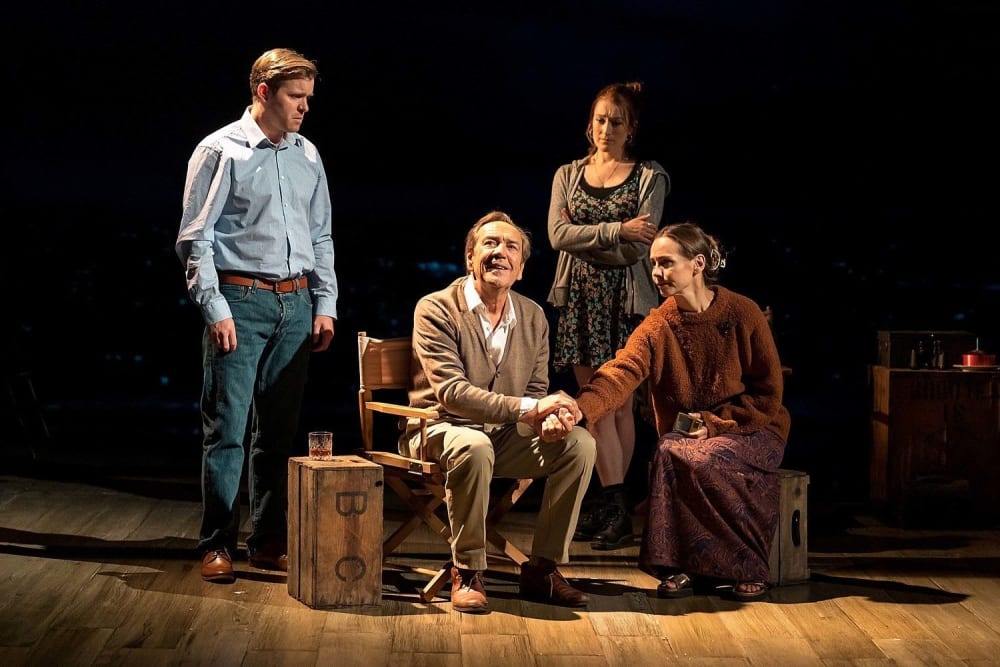 In a mesmerising and superbly nuanced performance, Robert Lindsay plays Jack Cardiff, the famous and charismatic cinematographer who "knew how to make women beautiful". The tilt of a hat, the angle of the camera and, most importantly, the lighting could improve on nature emphasising good points and minimising others, although, to be sure, he had some of the most beautiful women in the world to work with and, it seems, he seduced most of them. They all adored him! Marilyn Monroe signed the back of her picture, "my dearest Jack, if I could only be the way you've created me. I love you.''
Terry Johnson's play (he also directs) sees Cardiff in later life now living in a Buckinghamshire village with his wife Nicola. Their garage has been set up with portraits of the many screen goddesses he has helped to make into icons. Pictures he has painted (copies of old masters) hang on the wall. It was Vermeer and Van Gogh who inspired him with their use of light. A desk, chairs and a chaise longe (a 'casting couch' ?) make up the furnishings and there are cameras and lights as in a film studio. Son Mason is encouraging him to finish writing his autobiography, but this is not easy for a man who, sadly, now has dementia and keeps slipping back in time, imagining that those around him are the famous women he has known.
Acting overall is exceptional. Tara Fitzgerald as Nicola and Oliver Hembrough as son Mason give very moving performances conveying the exasperation and despair of trying to cope with the unpredictability of one they both love, and I was impressed by young Victoria Blunt's Lucy who can change from gangly, waif-like, well-meaning but tactless carer to the sex-goddess Marilyn Monroe at the drop (or tilt) of a hat.
Following the memories in Jack's head as he goes back in time, the garage scene magically melts away and we are in the mosquito-infested Belgian Congo by a large, swampy lake surrounded by the jungle with all its menace, here to film The African Queen, Fitzgerald giving a great impression of Katherine Hepburn with Oliver Hembrough a disgruntled Humphrey Bogart.
Brilliantly staged, superbly performed and expertly timed throughout with Lindsay, onstage for the whole two hours, taking us right into the heart and mind of a remarkable man whose dementia-confused memories are interspersed with complete lucidity, most confusing for those trying to cope. Definitely a play not to be missed.
Reviewer: Sheila Connor