Private Lives
Noël Coward
Donmar Warehouse
Donmar Warehouse
–

Listing details and ticket info...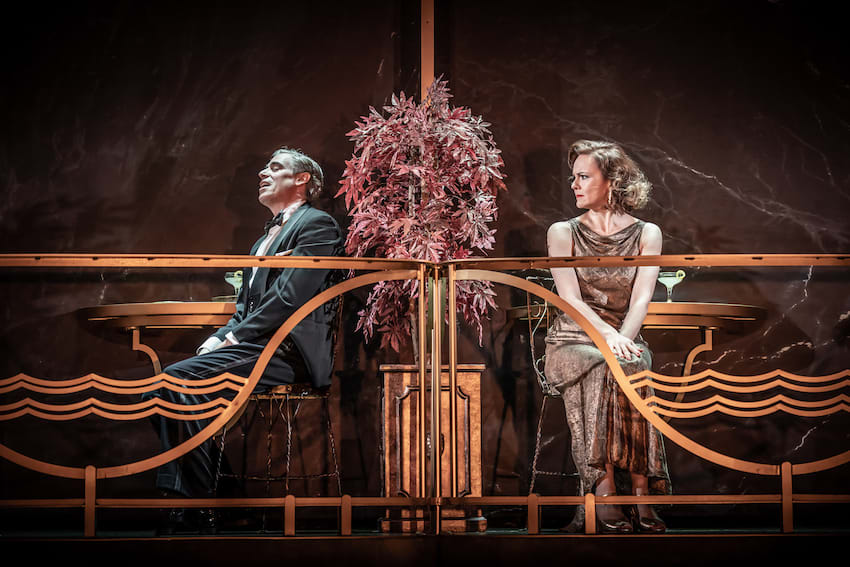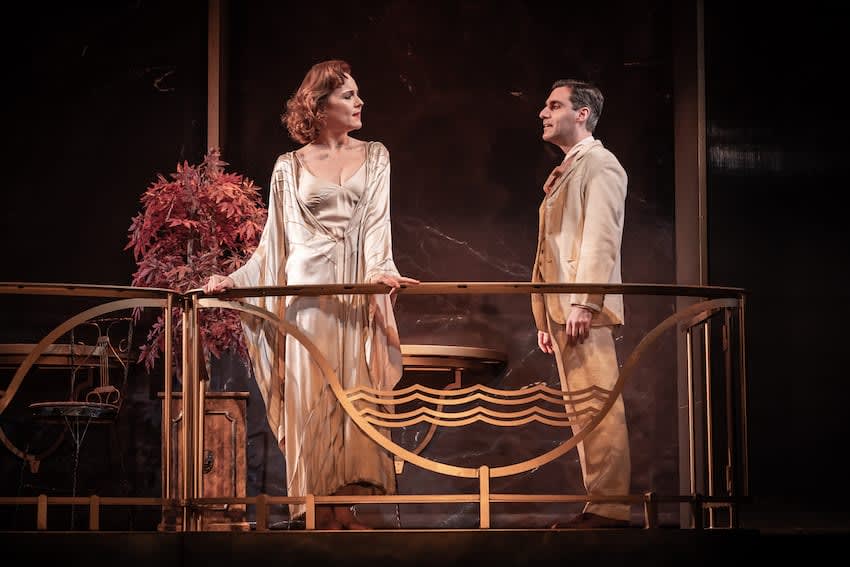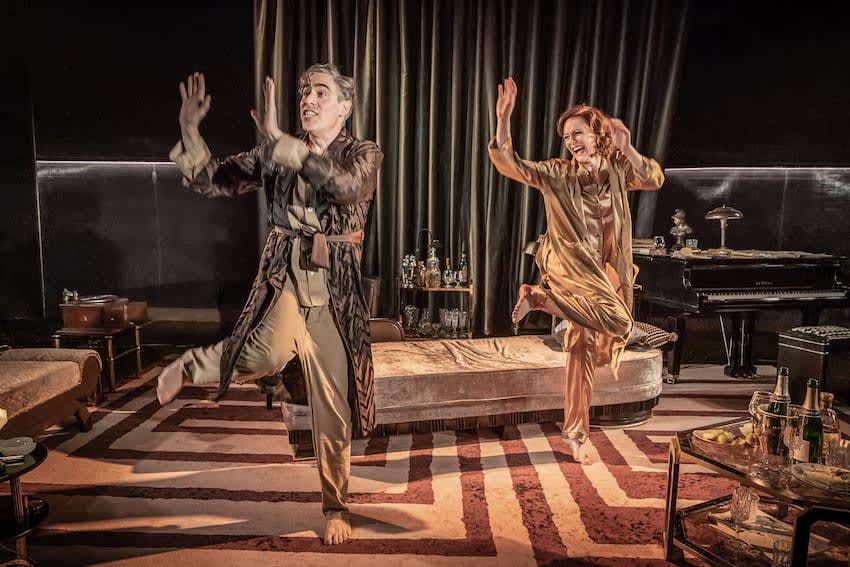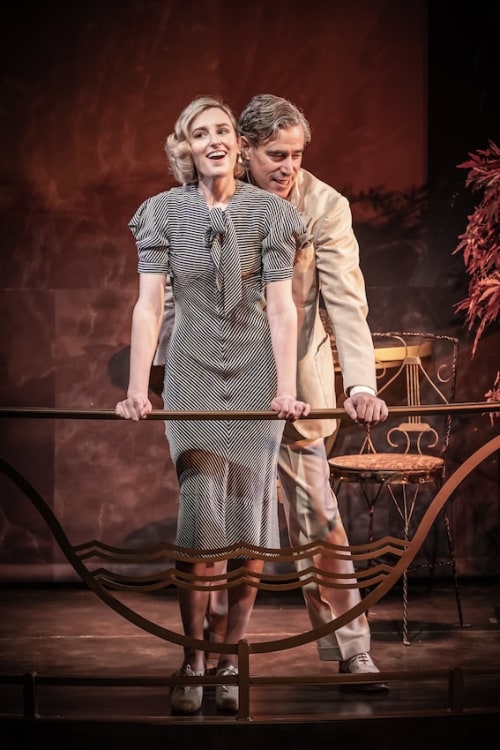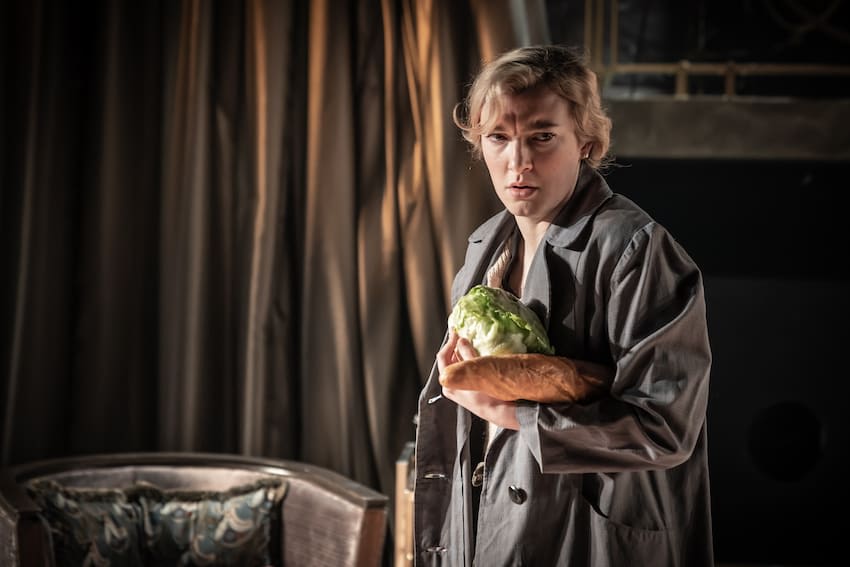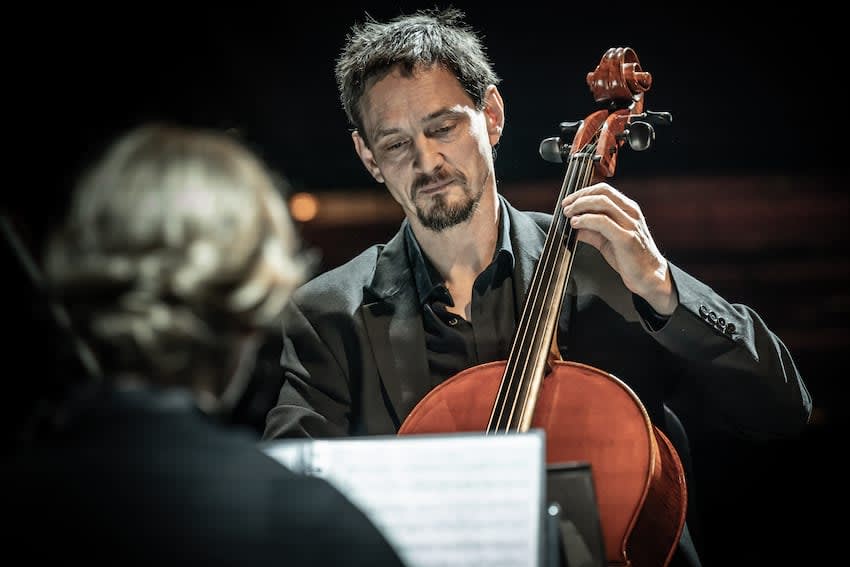 The art deco balconies of a Deauville hotel jut out over a stage full of furniture covered with a huge dust sheet that is obviously going to be the second act setting for Michael Longhurst's revival of Noël Coward's 1930 classic comedy about wealthy divorcees who, on honeymoon with new spouses, find themselves suddenly faced with each other.
That jumble of furniture may represent the English Channel in the moonlight and will later be whisked away with theatrical flourish, but it doesn't seem the setting for the clever, lighthearted Coward you might be expecting. This is a very dark version of the private lives of Elyot and Amanda, a couple who can't live without each other but can't Iive with each other either, as becomes clear as the play progresses.
Stephen Mangan's Elyot and Rachael Stirling's Amanda can't keep their hands off each other, but this isn't romance; it's self-centred gratification. Elyot's grey hair may glint in the moonlight, but there is little that is charming about him. Amanda, stylish in silk pyjamas and demanding yet another cigarette, at least admits she is a liar. These two can switch in a moment from passion to his hands round her throat, or her smashing a shellac gramophone record over his head. The timing between them is splendid. He doesn't listen, just talks; it is a performer performing, though there is something much more real going on between the dialogue.
Laura Carmichael as Elyot's new wife Sibyl and Sargon Yelda as Amanda's new husband Victor offer boring conventionality, she a little insecure and he pompously proud of his normality.
The opening balcony scenes are played with such emphasis, suggesting artifice rather than reality, that you become very aware of the play's construction rather than finding its repetitions cleverly funny. That isn't held by the unlikely architecture. Instead of what should be an obvious way on through French windows, access from the hotel rooms is made sideways. That doesn't encourage a suspension of disbelief.
It is not until Elyot and Amanda have fled back to her place in Paris and get really physical that they become people rather than characters, and they then are so realistically violent, just to watch it is painful. This is not Coward being wittily flippant; it is a savage depiction of what can happen in a relationship, married or otherwise, written perhaps after personal experience.
These are bravura performances that take a real risk. This may not be the Coward of your expectations, for Longhurst's production is only intermittently amusing. This version is raw and unbridled, its effect the opposite of that created by "the potency of cheap music"—and that quote is savagely sardonic as Coward's "Someday I'll Find You" is heard in the night air. It is played by cellist Harry Napier, who also battles with audience chatter before the show and in the interval, in a musical echo of the play's central conflict, with violinist Faoileann Cunningham (who also briefly makes her mark as the French maid who has to clear up their mess).
Reviewer: Howard Loxton