Private Lives
Noël Coward
Nigel Havers Theatre Company
Everyman, Cheltenham
–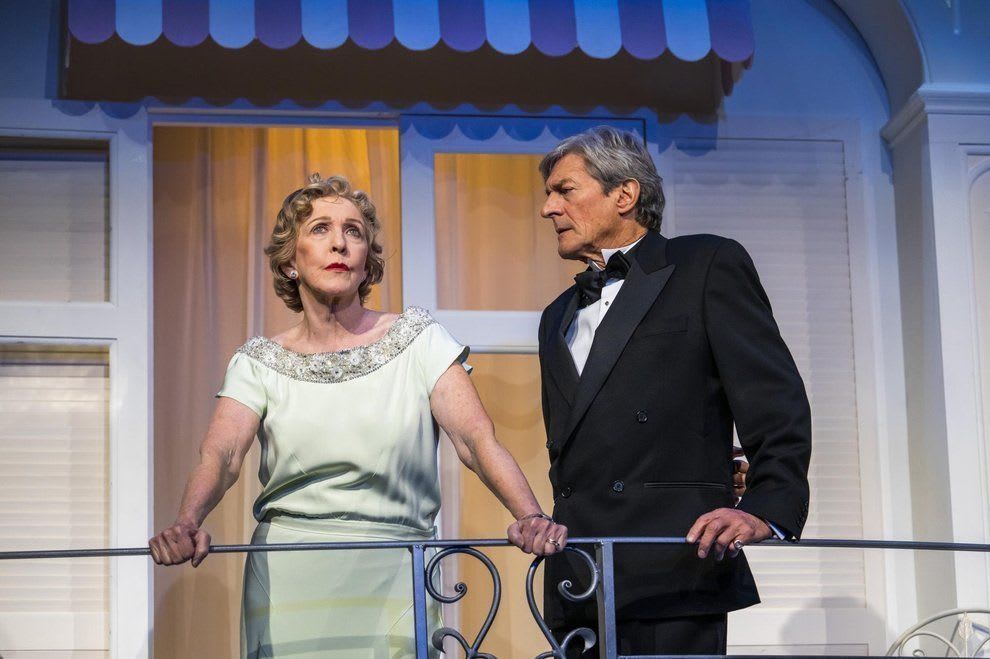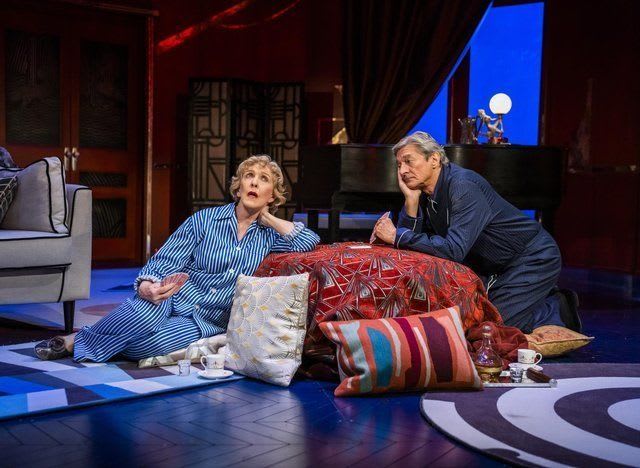 The packed house broke into applause as Patricia Hodge shimmied into view, the way they used to greet a silver screen idol returning to the stage.
And as for Nigel Havers, it seemed that Coronation Street Audrey's fancy man was fancied by more than half the women in the stalls. You could almost hear the "Coo" as he smoothed his way to the front of the onstage balcony and offered a perfect aquiline profile to admirers.
It's over 90 years since Noël Coward premièred the same role in his sophisticated comedy about a divorced couple, the flames of whose former passion have not yet died. On honeymoons with new spouses, they find themselves in adjacent rooms in a Deauville hotel, abandon their marital partners and set up home together.
Elyot, the elegant cad, is in many ways like the playwright himself, a Cosmopolitan thumbing his nose (if that is not too vulgar a gesture) at the moralists tut-tutting behind his back. He's something of a spoilt child too, and if Havers at times seemed just a little too pleased with his own cleverness, there is admittedly a lot of cleverness to enjoy.
Coward's dialogue is stripped of any fat: the lines fizz for the moment, and linger in the silences that follow. Havers, Hodge, director Christopher Luscombe and the entire cast don't deliver a single dud.
Hodge, still looking slinkily sexy in silk pyjamas (someone's been shopping since the press pictures were taken) despite being of a certain age, perfectly captures the devil-may-care hauteur of Amanda, a woman of the world, but one who feels deeper, conflicting emotions of love and guilt, of recklessness and responsibility.
The ages of the principals, compared with the 30-year-old Coward and his 32-year-old Amanda, Gertrude Lawrence in the original production, change the nature of the play somewhat, but not to its detriment. Sex isn't dead at seventy, although some allowances may have to be made. And a cuddle on the coach becomes one of the funniest moments in the play, coitus being very interruptus by cramp and a little indigestion after dinner.
And the generational jump makes more credible the second marriages to very different characters, Elyot presumably going for a newer model in Sibyl, and the pedestrian but earnest Victor fascinated by the older woman with an exciting past.
Natalie Walter is terrific as the starry-eyed Sibyl, a mouse that learns to roar so fearsomely that I hope she has a good throat spray backstage. Dugald Bruce-Lockhart is a suitably lumpen Victor, a manly man ready to fight for a man's woman, and Aicha Kossoko a perky French-speaking maid.
It all comes together gloriously after a prop-smashing fight between Elyot and Amanda, as Sibyl and Victor in turn square up to each other, while the former couple munch brioche, ever so slowly, their eyes swivelling as if at a tennis match between two heavy hitters.
Simon Higlett's designs, lit by Mark Jonathan, are lovely—the opening set breathes the air of France and Amanda's Paris flat is an Art Deco wonder. Occasional music comprises early Coward songs.
The production is the first by Nigel Havers's own Theatre Company. A full house, a popular show. One can understand any quiet smiles of satisfaction.
Private Lives continues to Torquay, Salford, Sheffield, Oxford, Poole, Guildford, Norwich, Malvern, Brighton and Nottingham.
Reviewer: Colin Davison