Proof
David Auburn
Reading Rep
Reading College's Performing Arts Centre
–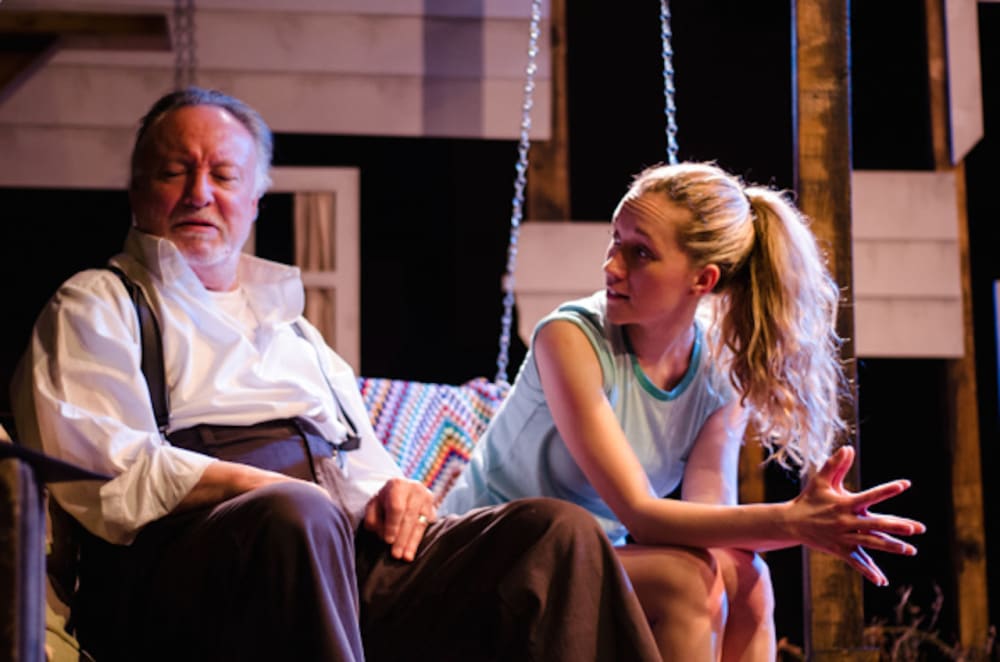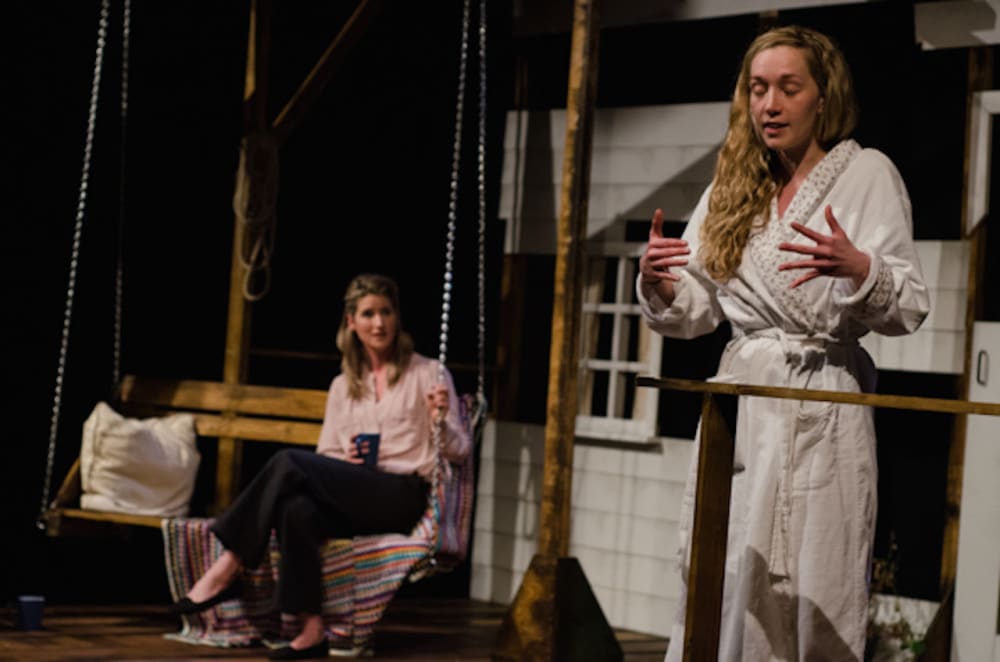 Reading Repertory Theatre has over the past two years established itself as an impressive new theatre company in the town. It has founded a residency at Reading College's Performing Arts Centre and this intimate studio space provides an ideal venue for its creative productions.
No proof is needed to endorse their success and their choice of David Auborn's Pulitzer and Tony award winning play Proof was an inspired choice for this company.
The play is sensitively and beautifully performed by a talented cast on Victoria Spearing's simple set depicting the back porch of a house near the University of Chicago.
Robert is an inspired mathematics professor who has spent his life in the pursuit of academic studies. He has gradually succumbed to dementia and, at the beginning of the play, he has died although he appears in a series of flashbacks. Julian Bird delivers a heart-felt performance as he struggles with his diminishing mental powers.
His 25-year-old daughter Catherine, impressively played by Sian Goff, has followed in her late father's footsteps and has become a gifted mathematician. She has also suffered from mental illness with a deep, dark depression and is scared that the ailment may be hereditary.
Kate Tydman is splendid as Catherine's prim and proper sister Claire who lives in New York and is highly successful. She wants to sell the house and bring Catherine back with her but she is determined to stay in Chicago.
Auburn's astutely crafted script creates some wonderful moments of friction between the two sisters with a sharp sparkling dialogue that both actors relish.
Robert has kept diaries filled with formulae as he explored prime numbers. One of his PhD students Hal, a fine convincing performance from Kyle Fraser, is helping Catherine to go through the journals and to try to make sense of their contents.
A tentative romance develops between Hal and Catherine that is delicately and gently realized. But, when the proof of Robert's research is discovered, Catherine makes an announcement that throws everyone into disbelief.
Paul Stacey directs this witty enthralling theatre piece with a subtle, perceptive hand in a moving and exemplary production.
Reviewer: Robin Strapp