Propaganda: A New Musical
Conor Mitchell
Lyric Theatre, Belfast/Belfast Ensemble
Lyric Theatre, Belfast
–

Listing details and ticket info...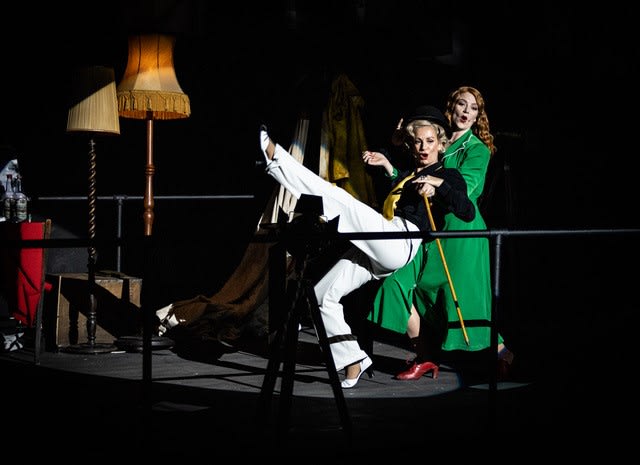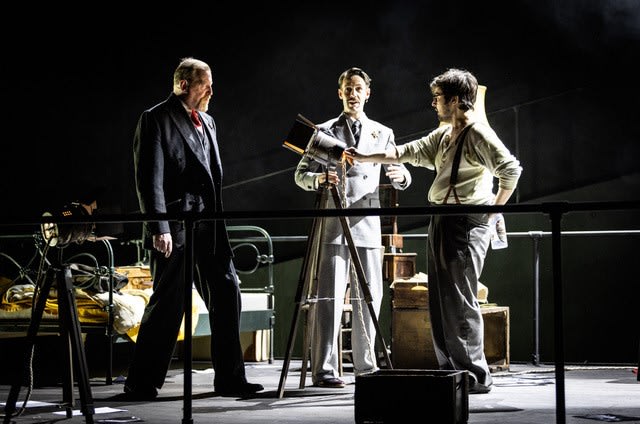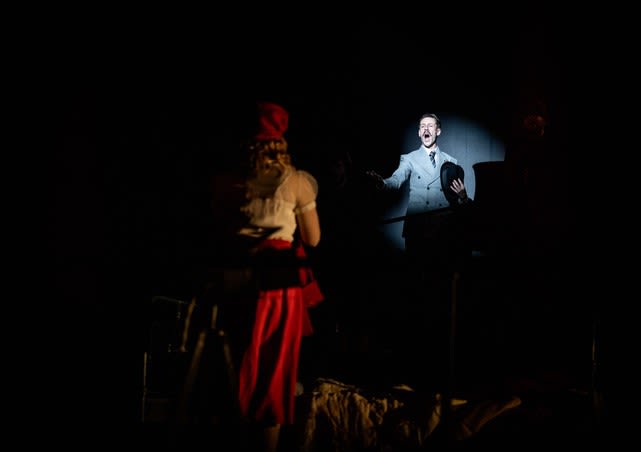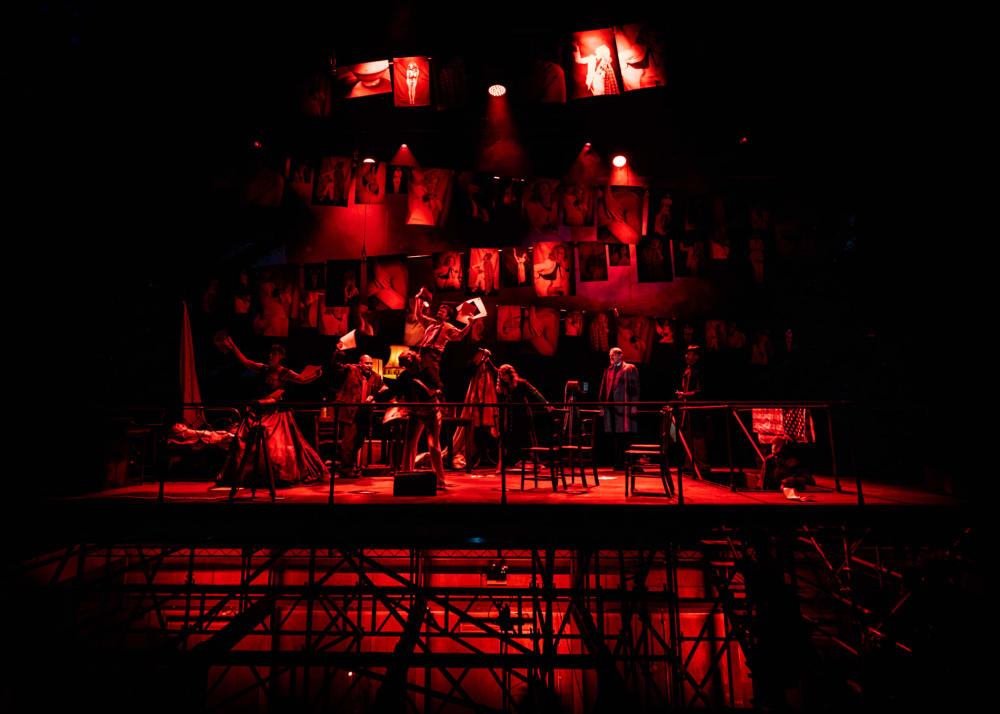 Set in partitioned late-1940s Berlin during its year-long blockade by the ascendant Soviet Union, Conor Mitchell's Propaganda: A New Musical at Belfast's Lyric Theatre burrows into the birth of the Cold War and its poisonous legacy with a trenchant, driving energy rare in British musical theatre.
A composer emotionally rooted in musical theatre whose signature is glossed with operatic muscle, Mitchell has sufficient creative brain and brawn—here he also provides the libretto, directs and co-produces with his own Belfast Ensemble—to combine the two into something new. If Propaganda never quite squares the circle of finding a still centre in its colliding of theatre and opera, it still blazes with compelling fire and force and remains his most accomplished work to date.
At face value, it's a simple, straightforward tale of love thwarted by brute circumstance. But given Mitchell's ardent conviction that the personal and the political are sides of the same corrupted coin and the setting—the Berlin Blockade was the first clash between the competing ideologies of East and West that came to boiling point in the 1962 Cuban missile crisis and is being barbarously contested again on the battlefields of Ukraine—Propaganda proves to be a sinewy, sensual work in which the affairs of the head and the heart are corkscrewed to pointed, provocative effect. That it also entertains adds to its accomplishment.
Typically for Mitchell, it pursues multiple private and public agendas. His musical accent responds accordingly, combining the swansong of Big Band brashness, Broadway at its most confident, and operatic bravura at its most unabashed. That it lacks a take-away tune (although the heart-rending "Moon Over Moscow" comes close) doesn't detract from its impact.
His debt to Stephen Sondheim obvious, there are fractured echoes of Jerry Herman's Mame and John Kander's Cabaret to be heard alongside something of Verdi at his most politically explicit.
As the star-crossed lovers, former Red Army war photographer Slavi and concentration camp survivor Hanna, Darren Franklin and the exemplary Joanna O'Hare provide a solid, ardent and affecting centre to proceedings. Pretender to O'Hare's heart, Oliver Lidert's American GI on Red Cross duty Ruddy, is no less fervent and whole-hearted.
Trapped in disjointed time and perpetually clothed in a decaying ball-gown, Rebecca Caine's Miss Havisham-like Magadelene provides some of the evening's most poignant and aching moments, her previous life as a concert pianist eclipsed and forever lost with little to replace it but regret.
Celia Graham's self-regarding actress Margot channels Garbo, Dietrich and Swanson with virtuoso aplomb, Matthew Cavan's Gerhardt moving from camp sidekick to clandestine apparatchik with equal finesse.
Sean Kearns again proves himself a valuable asset as the conniving Comrade Poliakoff, whose "1916"—a nod to the Easter Rising that gained Irish independence and influenced Bolshevik thinking and tactics—is a tongue-in-cheek highlight of the evening.
With a raised, scaffolded platform and the Lyric Stage stripped to its bare walls, Conor Murphy's set is an audacious conceit that manages to focus and concentrate Mitchell's drama even as it provides cinematic scope for Conan McIvor's evocative video design laced with real and what appears to be faux archive footage. Mary Tumelty's lighting provides requisite drama.
Musical director Bob Broad delivers a punchy reading of the score abetted by a 14-strong ensemble firing on all cylinders.
Carrying itself with a confident, compelling swagger, Propaganda promises to be a highlight of the annual Belfast International Arts Festival in its 60th year.
Reviewer: Michael Quinn