Puppet Lieder
Music by Henry Purcell, Benjamin Britten and Jonathan Dove; Words by Katherine Philips, Thomas Betterton, Vikram Seth, John Dryden, Thomas Shadwell, Garcia Lorca and from the Chester Mystery Plays
Third Hand in association wih the Rosemary Branch Theatre
Rosemary Branch Theatre
–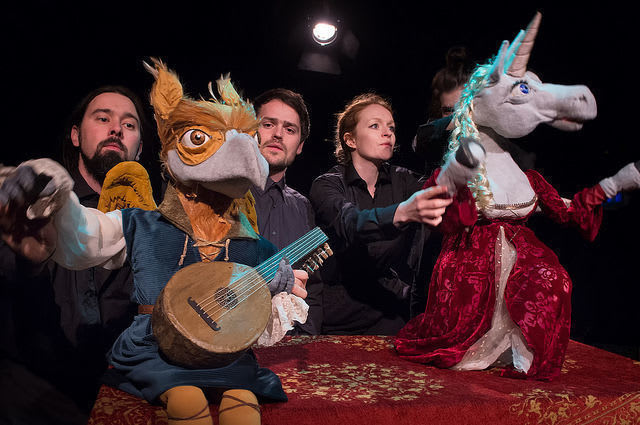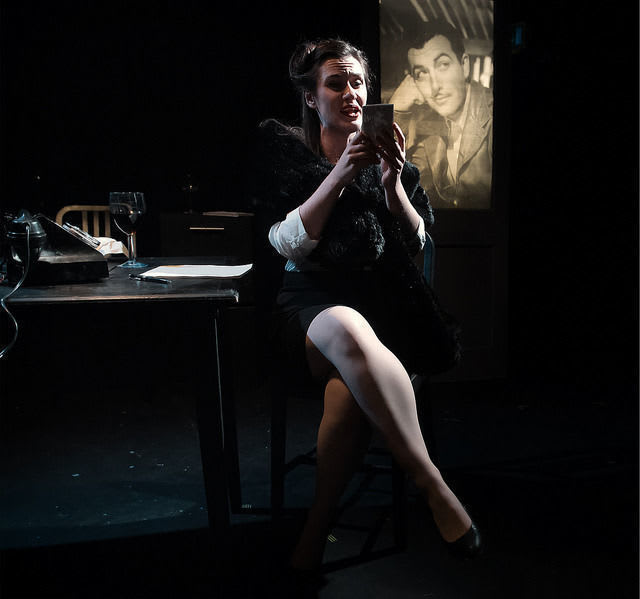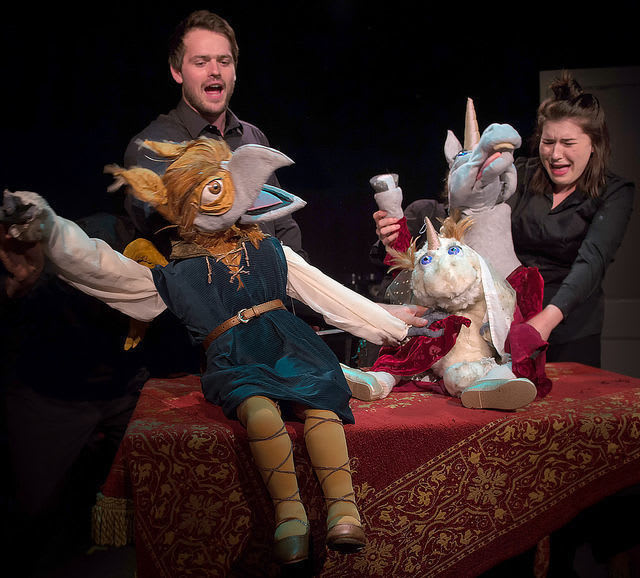 How, you ask, does a lieder recital become a piece of theatre? Well, first this isn't really lieder—the show's title was publicised before its content was decided. In fact it is all English music, seventeenth century and modern. Not lieder, but still a song recital.
It is beautifully sung but a long way from a concert performance at the Wigmore Hall. Think more Walt Disney's Fantasia; though at the opposite end of the scale from a Hollywood extravaganza, this lovingly crafted miniature treats these pieces of music with the same imaginative rethinking.
A succession of songs by Purcell becomes an exotic courtship between an eagle and a unicorn. The female unicorn is enraptured by this raptor's singing and, though he spurns her at first, growing attraction leads to flagrant passion. Counter-tenor Tom Verney and soprano Emily Jennings join the puppeteers in animating the action of this charmingly comic presentation.
Benjamin Britten's magical "Canticle II", a setting of the Abraham and Isaac play from the Chester Mystery Cycle, is given a treatment inspired by Britten's inclusion of the related poem by Wilfred Owen in his War Requiem. Although the text follows the Old Testament story, a much darker version is acted out by live actor and child puppet as an army officer, Abraham, sacrifices his son on the barbed wire that borders a WWI no-man's land.
As the tiny puppet figure's eye-line meshes with that of his live father, you can feel him pleading. This is extraordinary and very moving puppet artistry that so simply interprets the pain and plea for peace in Britten's music, which is finely sung and beautifully played by James Young on piano.
The Eight songs by Jonathan Dove that follow the interval become a haunting murder mystery, a piece of opera noir enacted by mezzo-soprano Fiona Mackay. She gives a dramatic interpretation although, as with so many high soprano settings, not all the words are intelligible and without a synopsis it is not an easy to follow story, though strong in atmosphere.
Returning to the music of Purcell and for the strange avian-equine coupling, things have moved on. Purcell's "Nymphs and shepherds come away" is sung expressly for a birthday to round things off once again in humour.
The treatment of Britten's "Canticle II" is what makes this a must-see presentation. The quirky humour of the Purcell raises the spirits for the homeward journey, but the Britten will be the lasting memory: a fine piece of theatre.
Reviewer: Howard Loxton