Putting It Together
Words & music by Stephen Sondheim, devised by Stephen Sondheim & Julia Mackenzie
Aria Entertainment, Hope Mill Theatre & Neil Eckersley
Hope Mill Theatre
–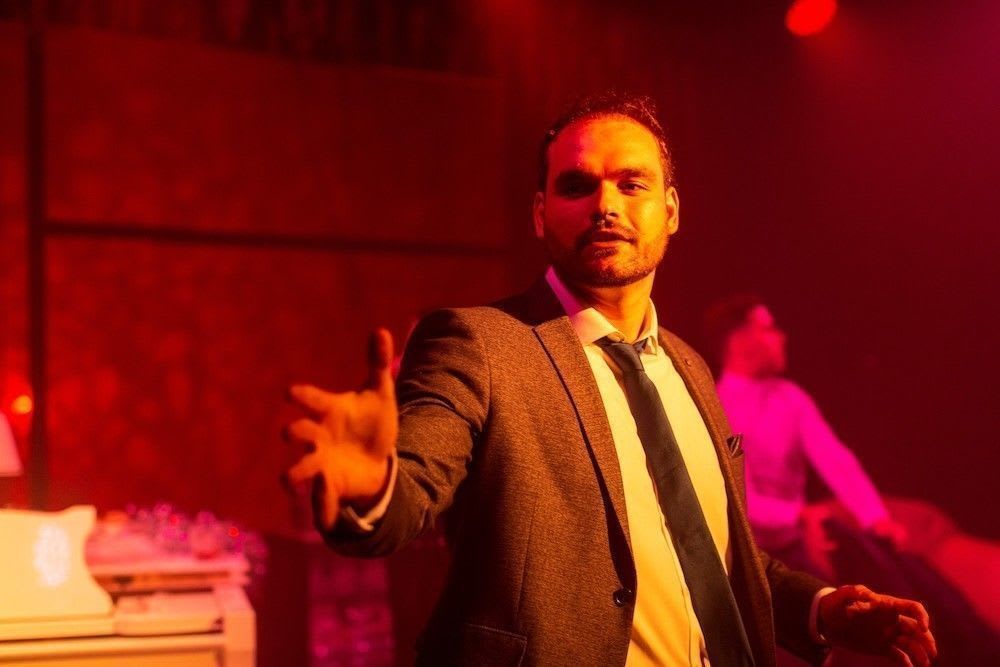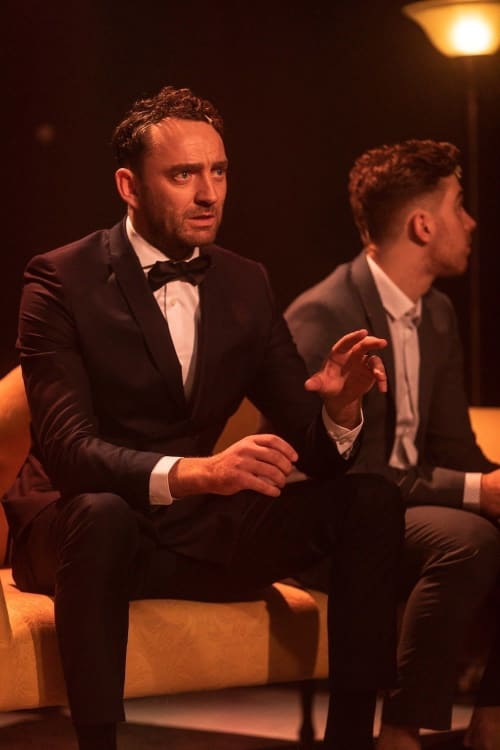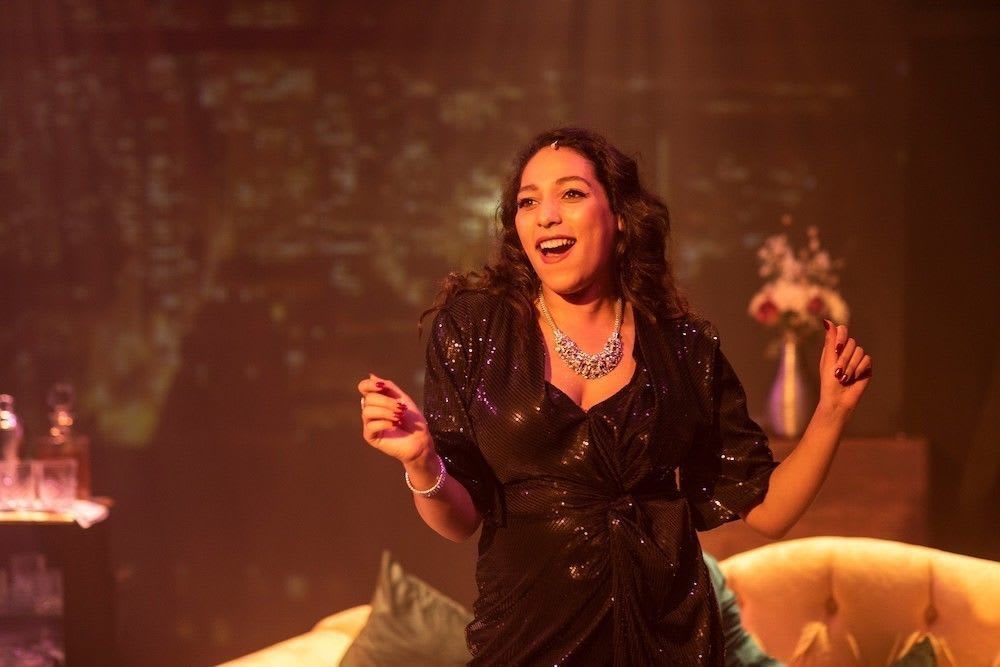 Hope Mill Theatre's latest production is an ideal piece for this small venue, delving into the repertoire of one of the greatest ever musical theatre songwriters but performed by just five actors and a pianist.
Designer Natalie Johnson gives a Christmassy feel to this New York loft apartment setting, with a Christmas tree, fairy lights and mistletoe mixed with the white piano, well-stocked drinks cabinet and city skyline backdrop. The score plunders the songs from shows such as Follies, Sunday in the Park with George (which supplies the title song), Merrily We Roll Along and Company—even a couple of numbers from Dick Tracy are thrown into the pot.
However, while there isn't any storyline to the show, the songs often have a different feel when sung by sophisticated New Yorkers dressed to party and with alcohol flowing freely.
So "Hello Little Girl", sung by the Wolf to Red Riding Hood in Into The Woods, drops all its metaphors to come from a predatory male to a naïve girl at a party, and A Funny Thing Happened on the Way to the Forum's "Everybody Ought To Have A Maid" goes from suggestive to flirting and beyond when between a bored wife and her male housekeeper. "I Am Unworthy of your Love" works very well as a love duet, even though in Assassins it is sung by a stalker to Jodie Foster and a devotee of notorious mass-murderer Charles Manson.
But it all begins with the wonderful "Invocations and Instructions to the Audience" from the little-known show The Frogs, a very witty set of guidelines for how to behave in a theatre audience that has never not been relevant. This is sung by Andrew Gallo, who acts as our emcee very effectively, beginning with a well-delivered comic monologue, and does a great job of "Buddy's Blues" from Follies in the second half.
There are some particularly strong performances from the female half of the cast. Simbi Akande is "Lovely" (Funny Thing) and half of the "Unworthy" love duet, but Lauren James Ray gets some of the most challenging songs and pulls them off pretty well, including a powerful "Ladies Who Lunch" from Company (I would have liked to have seen the comedy give way to more existential despair in the last verse, but that may just be me) and an exhausting "Getting Married Today" from Company.
On the male side, Gavin James and Alex Cardall both have plenty of chances to shine. The company is completed by the constant presence of Michael Webborn on piano.
Director Bronagh Lagan keeps the energy flowing without ever distracting from these wonderful songs, supported by some perfectly suited choreography by Hope Mill co-founder William Whelton.
For fans of musicals, particularly Sondheim enthusiasts, this is a couple of hours of well-performed songs from the master, a great evening's entertainment.
Reviewer: David Chadderton