Putting on the Ritz: the Song and Dance Extravaganza

Everyman Theatre, Cheltenham
–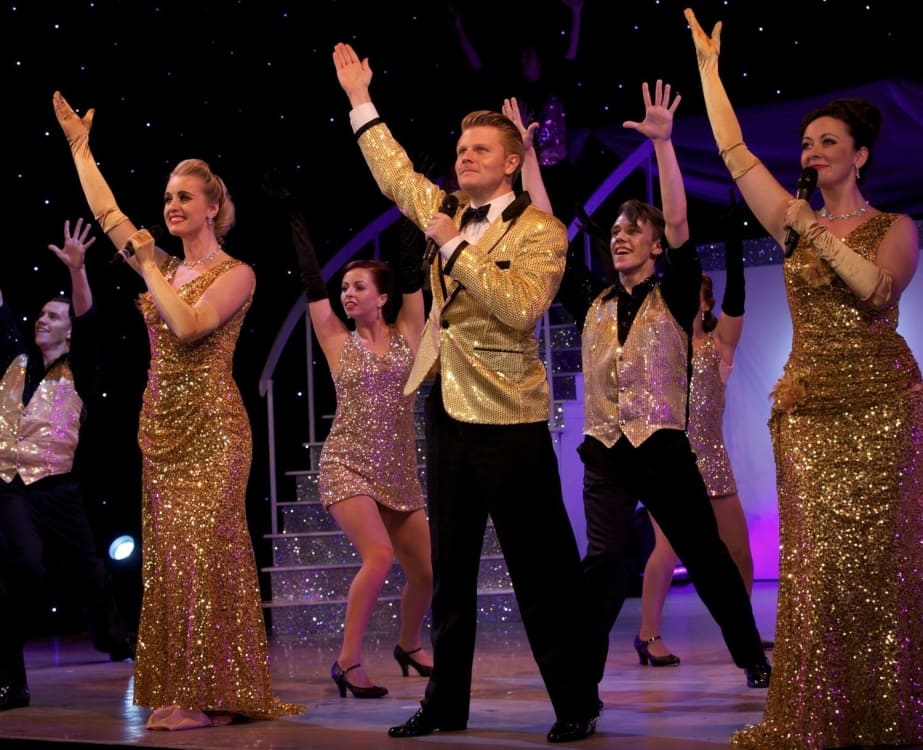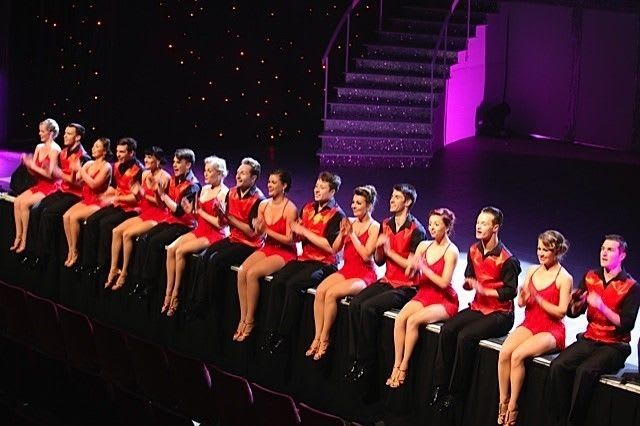 The lights slowly dim, the music crescendos and off we go whisked on a wonderful musical journey and into the world of songs from George Gershwin, Irving Berlin and Cole Porter.
There's definitely no business like show business with this production featuring some of the most famous songs of the Golden Age of Hollywood and the Cotton Club.
The glitz, dazzle and razzmatazz together with slick, sharp footwork and body movements from the dance chorus, though hardly a chorus as it comprises dance stars and guests from the hit TV show Strictly Come Dancing and superb vocals from the ensemble and supporting cast of West End singers and dancers make this a truly entertaining evening that shouldn't be missed.
Wonderful choreography makes full use of the Everyman's main stage and musical arrangements send you home singing and twirling round every lamp post en route.
Costume changes galore, from the traditional tailcoats with sequinned lapels to cream long jacket suits and white tuxedos for the guys and glittery gowns and flapper dresses to floaty dresses edged in feathers or covered in sequins of all sizes for the girls.
The first half ends with a rousing "Putting on the Ritz" and the second half opens with some lovely soft shoe shuffle before and, heavens knows how, the dancing racks up a notch or two to take us from Broadway, through a Judy Garland compilation to the Cotton Club of prohibition.
"Mini the Moucher" had the audience joining in with the chorus responses and there is a simply clever energetic routine with the dancers sitting on the edge of the stage dancing with their hands and legs. Other songs included "Cheek to Cheek", "Alexander's Rag Time Band", "Birth of the Blues", "Swanee", "Night and Day", "I Got Rhythm", "Easter Parade", "Ain't Misbehavin'", "Up the Lazy River" and "Somewhere Over the Rainbow".
Everyone needs a bit of sparkle in their life and this production certainly gives you that from start to finish, and what a finish.
Only here in Cheltenham till Thursday and you do need to go, you won't be sorry, but you'll be sorry if you miss it. But if you do miss it in Cheltenham, try and catch it elsewhere on their tour as this is entertainment at its best.
Reviewer: Judith Wordsworth