Pygmalion
George Bernard Shaw
Headlong, Nuffield Southampton Theatre and West Yorkshire Playhouse
Everyman, Cheltenham
–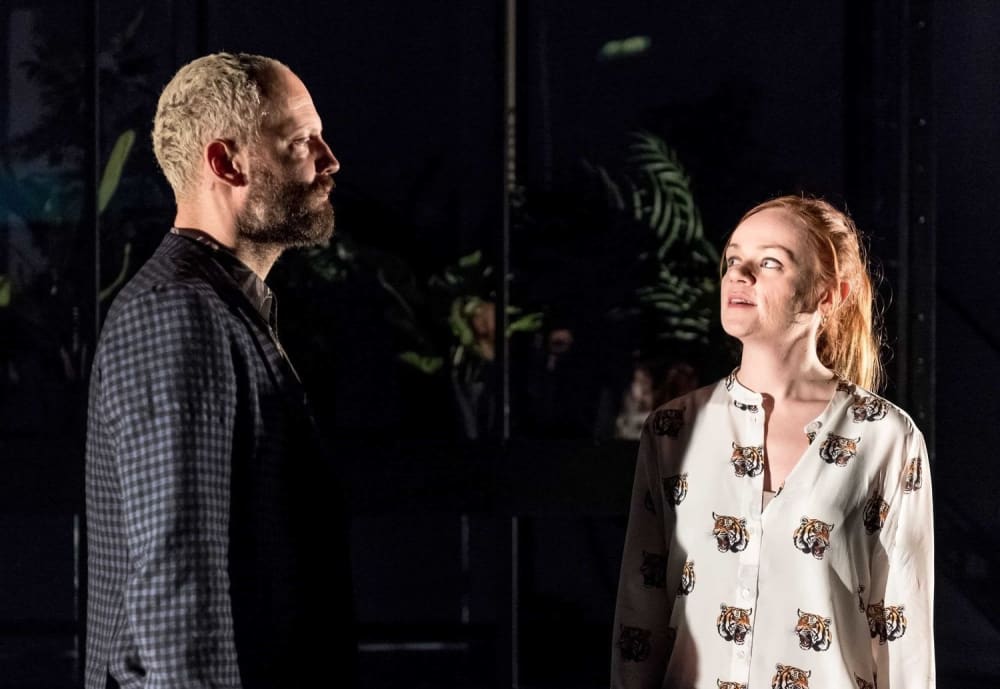 Forget My Fair Lady. No Rain in Spain, and hurricanes in Hampshire never happen.
Despite its distinctly quirky appearance, this Pygmalion preserves instead most of George Bernard Shaw's original script for his 1912 play, not his screen version for the 1938 film.
Shaw had written earlier about the difficulty of putting his work on the stage, but that was a century before today's technology. And by George, there's technology here to excess.
There are surtitles, loops that repeat or speed up lines, sound distortions and video sequences, including the only song in the show as the delightful Natalie Gavin's Eliza sings wistfully of "a room somewhere."
It's the single lift from the film, and significantly the most enjoyable part of the evening.
The latter opens onto the reverse of a stage backdrop behind which a director can be heard giving muffled instructions as she assigns parts for a play-reading.
Then, more than 100 taped voices, in accents from Estuary to country estate, replace those of actors lip-syncing the first act. It all sounds horribly am-dram and, as in the play that went wrong; on press night the effect was exacerbated by a scenery problem that seemed to force an early interval, and poor lighting that meant Eliza's face was hidden in shadow for much of her final, stirring speech of self-assertion.
Ignore the tricksy bits and there were moments to savour. My fondest image is of Gavin, the "squashed cabbage leaf" turned into a fine lady, sitting awkwardly alone, wondering to which world she belongs, worlds vividly embodied by Ian Burfield as Alfred Doolittle and Liza Sadovy as Mrs Higgins.
Alex Beckett is a charmless Higgins, experimenting on Eliza with the glee of an amateur dentist. Language = class = power, director Sam Pritchard no doubt intends, but it seemed bizarre nevertheless that this professor of phonetics should not himself speak with the rounded vowels he so meticulously manipulates, or that he should do a turn as a manic rap DJ. Raphael Sowole on the other hand seemed so concerned to speak Colonel Pickering's lines with Received Pronunciation that he omitted to act.
The production is full of ideas and a valiant attempt to update a Classic. Sadly, many of them are bad ones, and valour is not always victorious.
Reviewer: Colin Davison