Quality Street
J M Barrie
Northern Broadsides & New Vic Theatre
Grand Theatre, Blackpool
–

Listing details and ticket info...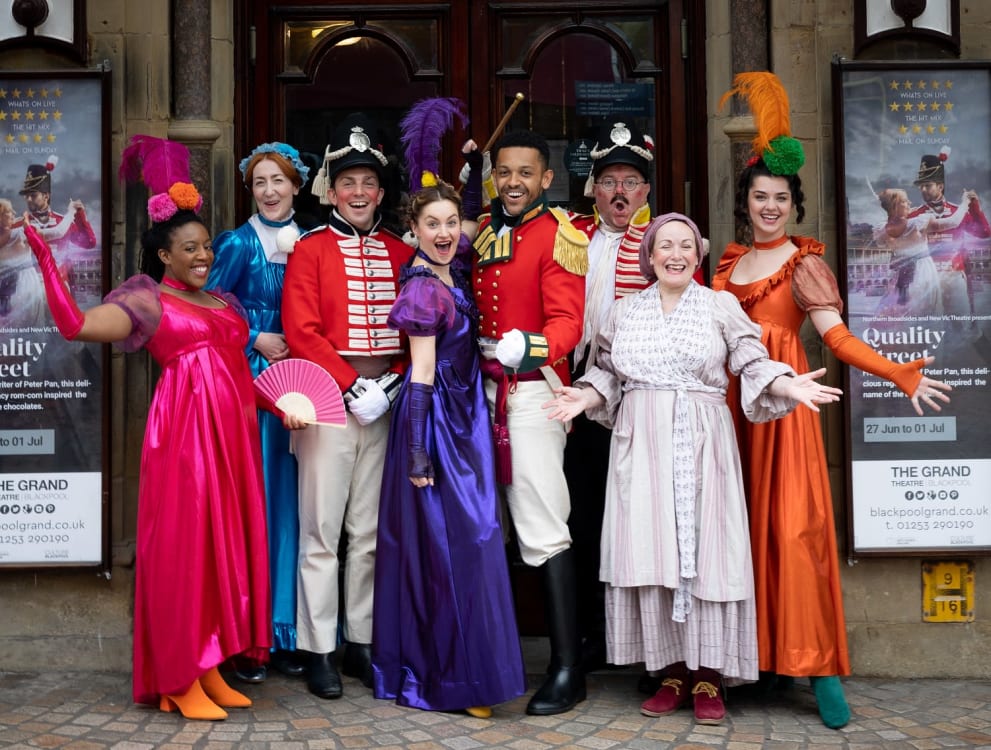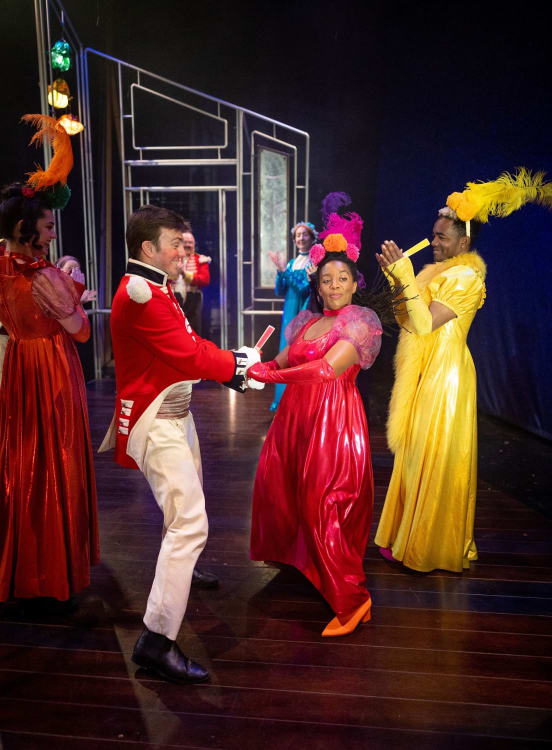 This is the comedy period piece whose title also became better known as a box of chocolates.
In a similarly inspired piece of marketing, the team behind the play's revival invited workers along from the modern-day sweet factory in Halifax to sit in on rehearsals. In turn, some of their feedback and anecdotes are now woven into the production as they become a kind of confectioners' chorus.
And without their input, it's fair to say, Quality Street would be a lot less amusing. J M Barrie's comedy of manners was maybe hardly a side-splitter in the first place, and has never enjoyed the enduring appeal of his Peter Pan.
When Phoebe Throssel finds the love of her life heading off to the Napoleonic wars, she settles for life as a down-at-heel schoolteacher instead. But when he returns, 10 years later, she re-invents herself as her flirtatious niece Livvy.
Her eager abandonment of being "ladylike" could fuel any number of debates among contemporary womanhood.
The ensuing mix-up over identities, and the neighbourhood gossip that prevails, provide the humour, and when the play occasionally borrows from the style of TV's Bridgerton—everybody's guilty pleasure during Lockdown—there are flashes of what Quality Street could really taste like.
The ballroom scene at the start of act three uses a mix of modern music and movement and dresses it all in the rainbow colours of the sweet wrappings. Other occasional physical flourishes also bring out the farcical highlights of the story.
Elsewhere, the cast use puppetry to create the schoolroom children, and the story is acted out within the skeletal setting of a metal-framed stage design.
It adds up to an uneven performance despite the best efforts of a nine-strong cast in twice as many roles.
There are more authentic Regency comedies that would better serve the Northern Broadsides style of rumbustious regional performance.
Reviewer: David Upton