Quartet
Ronald Harwood
Everyman Theatre
Everyman Theatre, Cheltenham
–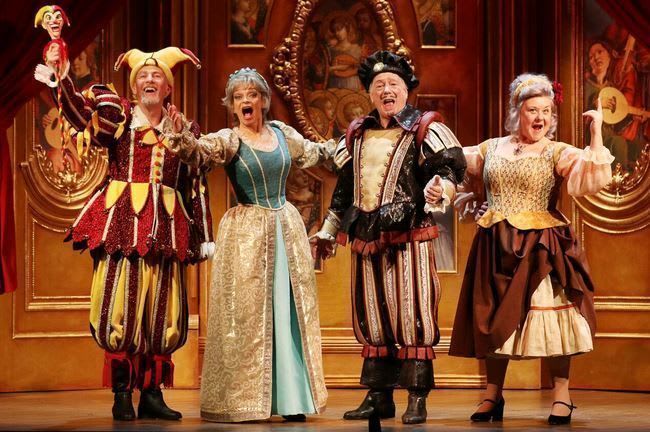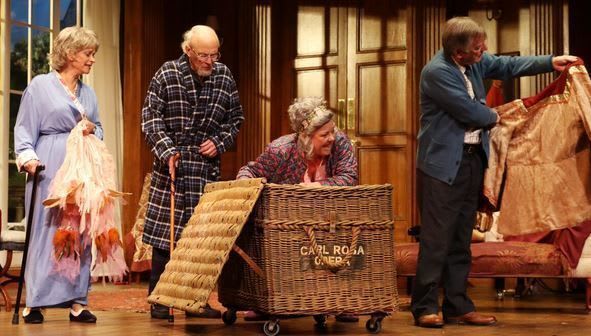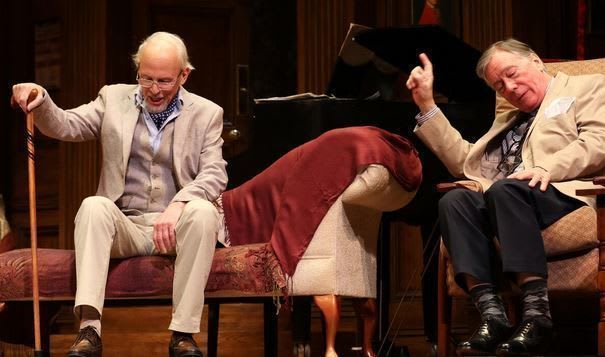 Are we the same people that once we were? Can we still be, at least in spirit, and should we go on trying?
Or, as more pithily expressed in Ronald Harwood's bittersweet comedy about aging, the former prima donna's "I was somebody once" is countered by a fellow resident in the home for retired musicians: "I thought I was somebody now."
Three of them, often squabbling and all idiosyncratic, have the idea of restaging their historic, acclaimed recording of the quartet from Verdi's Rigoletto and have to persuade said prima donna to join in.
There is pathos and laughter along the way, but the message is simple and uplifting. Naturally enough, the power of art proves restorative, but the message comes across equally of the power simply of doing and of getting along.
Essentially, this is not a Stoppardian disquisition on the nature of life and death, but a warm-hearted, lightweight vehicle for four mature character actors to strut their stuff, and pretty well the stuff is strutted.
As in any quartet, they take their leads from each other, throwing lines in counterpoint that speak of extensive rehearsal, with Jeff Rawle's Reggie, prima donna's brief ex, the former tenor in Rigoletto, seeming to lead the ensemble with his explosive interventions.
Sue Holderness as the aforementioned p.d. plays the grande dame with hints of the vulnerability beneath, while Paul Nicholas (once of Hair, in every sense), a baritone who sang that title role so many years before, is a somewhat respectable reprobate Wilfred.
Wendi Peters, with the difficult task of playing the half-sensible, half-deranged Cecily, plays it mostly as farce, in a voice that hung about her like a borrowed dress.
The script dips at times, yet any misgivings are vastly compensated for in the closing scene in which all four lip-synch to a recording of the quartet with Peters giving a tour-de-force comic interpretation. When's her DVD coming out?
Reviewer: Colin Davison