Quartet
Ronald Harwood
Mark Goucher and Davis Ian / Everyman Theatre
Sheffield Lyceum
–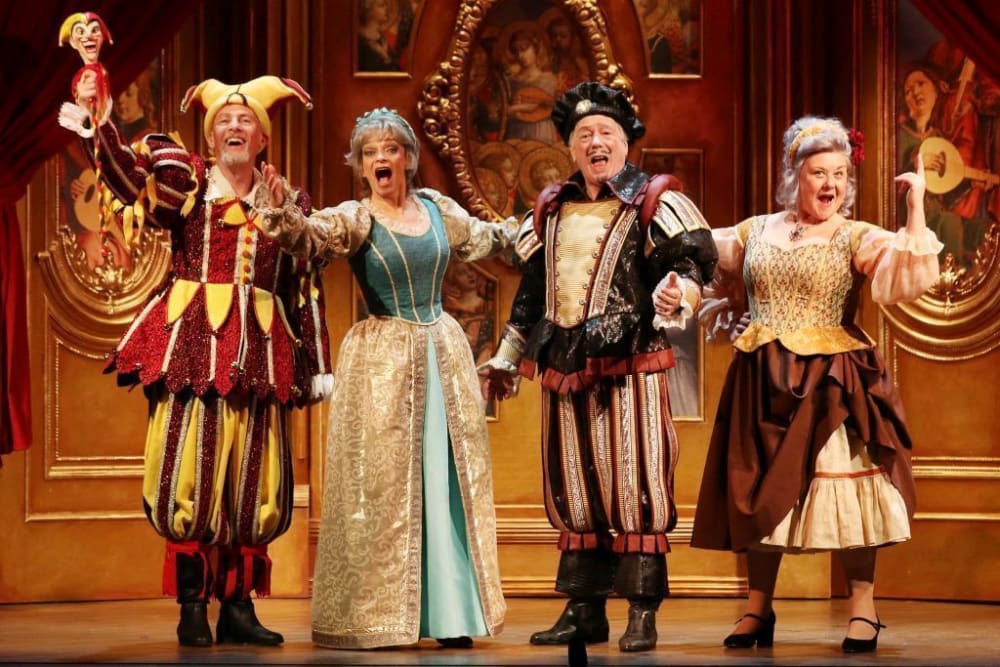 Ronald Harwood's play, written in 1999, seems sadly out of tune with the times, though concerned with the universal theme of ageing. Some of the humour in the play is premised on attitudes to women which are now being widely challenged.
The action is set in a retirement home for musicians where Wilfred, Jeff and the somewhat confused Cecily wile away their time in reminiscence of times past while lamenting the banality of their present existence.
Their torpor is enlivened by the arrival of Jean, a famous operatic soprano who was married very briefly to Jeff. Jean is ashamed to find herself in reduced circumstances and Jeff is horrified to think that he must pass the remainder of his life with his estranged wife.
The retirement home is planning a celebratory concert for Verdi's birthday and there are great hopes that our central group of characters will reprise a quartet from Rigoletto for which they were internationally acclaimed.
Jean flatly refuses to participate, but later admits that she has been unable to sing for some time, and persuades the rest of the group to admit that their powers have faded. A reprise of the quartet would simply make them look ridiculous.
A compromise is eventually agreed and the group come together with excitement and renewed energy in a performance with a difference.
The revival of Quartet and its tour comes at a time when the theatre and cinema industries are casting a harsh light on previous practice, particularly in relation to the presentation and treatment of women.
In the opening sequence of the play, Wilfred subjects Cicely to a stream of sexual suggestion and invective. Although she can't hear him because she is listening on earphones to their recorded performance of Rigoletto, the implication is that this is an acceptable way to treat women and even Jeff is embarrassed by it.
Later, Wilfred expresses surprise that women should object to having their bums pinched. Why not? He wouldn't object. Admittedly, Wilfred is putting on a show, but the attempted normalisation of an intrusive act provides a poor model of male behaviour.
The production is a faithful realisation of Harwood's play. There does seem to be some inconsistency in acting styles. Reginald Paget as Jeff is relaxed and naturalistic, while Paul Nicholas as Wilfred and Sue Holderness as Jean give more formal performances with precise and up-market enunciation reminiscent of Gielgud.
Meanwhile, Wendi Peters's performance as Cecily—legs splayed, knickers showing, strident voice and clipped words—seems to belong to an earlier convention of acting associated with the Whitehall farces of the 1950s.
The solid set designed by Phil R Daniels and Charles Cusick-Smith convincingly represents the morning room of the retirement home and the costumes for the eventual performance of the Quartet are a delight. The inter-scene music is well chosen and a pleasure to listen to.
Though not everyone's choice, this is an enjoyable entertainment with some moments of greater profundity.
Reviewer: Velda Harris