Queen of the Nile
Tim Fountain
Hull Truck Theatre
–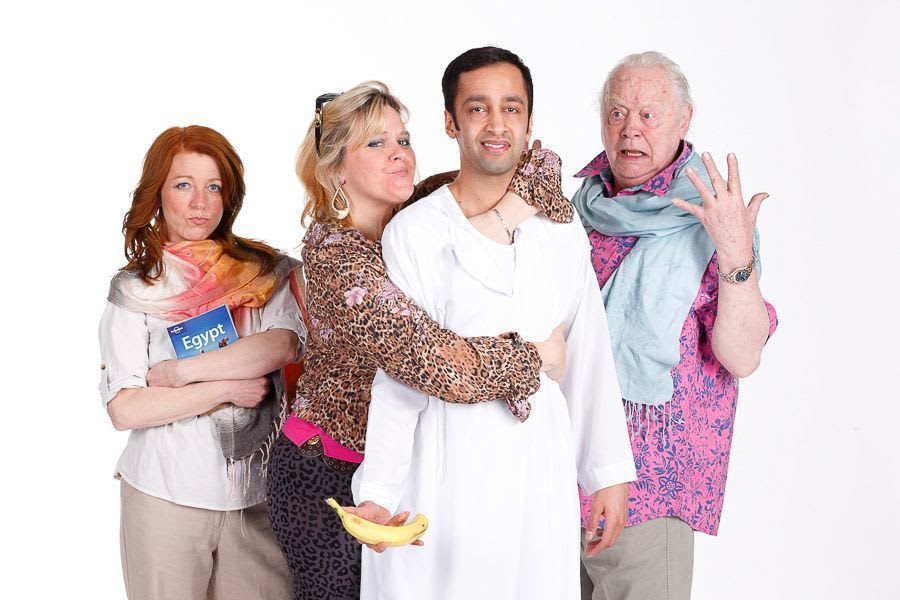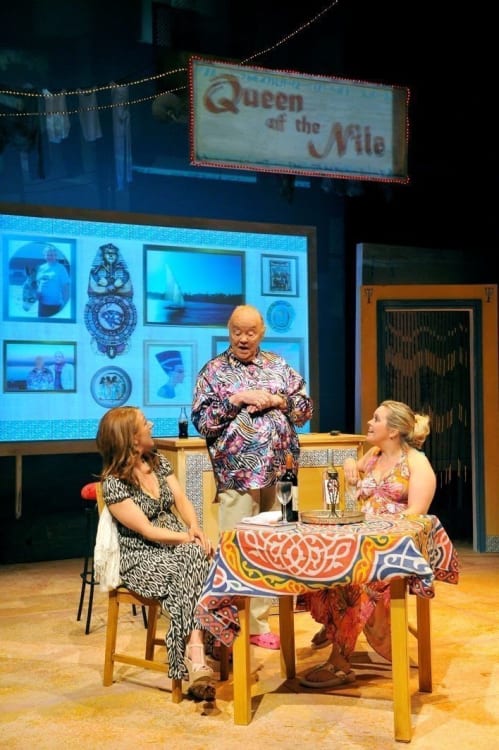 It is just possible that there are two more irreverent figures in British theatre than the director Mike Bradwell and the playwright Tim Fountain. Possible – but unlikely.
Bradwell, famously, was the founder of Hull Truck in 1971 but observed with some finality in his award winning autobiography, The Reluctuant Escapologist, 'I never went back'. Fountain was born in Dewsbury and studied at Hull University in the late 1980s and has achieved notoriety and fame with such delicately titled plays as Sex Addict and Deep Rimming in Poplar as well as his book Rude Britannia, an essential sex addict's guide to the fleshpots of the UK.
Despite their strong links with Hull, Bradwell and Fountain first worked together at The Bush Theatre where they were Artistic Director and Literary Manager respectively for some years. Now Bradwell is back and Fountain too with a swift, sure-footed production of the latter's outrageously funny new play, Queen of the Nile, which opens Hull Truck Theatre's Summer season.
When dumpy and dysfunctional Debbie (Lizzie Roper) tags along with gym bunny Jan (Michelle Butterly) on a holiday to Luxor, she meets the man of her dreams in the form of opportunist lothario Mahmoud (Asif Khan) at the restaurant Queen of the Nile, owned by the flamboyant ex-pat Lesley (Dudley Sutton). Predictably, Debbie decides to stay and make a go of things with Mahmoud, unsettling the convenient arrangement the somewhat predatory Lesley has enjoyed with the intermittently 'pay to be gay' Mahmoud.
Queen of the Nile works as well as it does because it is unashamedly and unabashedly a play of broad, camp humour. With the double entendres about 'holes', 'stuffing' and 'adventures on banana island' falling thick and fast, all that I missed was Mrs Slocums pussy, Sid James's laugh and a resonating 'Ooh Matron!' from Kenneth Williams.
The play may feel like something of a throwback to the 'Carry On' era, but is none the worse for that. Far from it, it is the kind of rich, naughty but ultimately life-affirming adventure that I would expect from a combination of forces like Bradwell and Fountain.
The night, however, does not belong exclusively to them. If they are local legends, then Dudley Sutton is a national treasure. Now 80, his talents remain undimmed as he delivers his one-liners with almost lethal accuracy and to devastating effect. He is a walking lesson not only in comic timing but also the ability to portray vulnerability, dignity and warmth.
He is, however not alone as other members of the cast turn in equally flawless performances; Michelle Butterly, energetic, waspish but eventually fallible as Jan; Asif Khan, sinewy, sexy and totally engaging as Mahmoud; and a lovely, rounded subtle and compelling performance from Lizzie Roper as desperate Debbie.
Bradwell directs with a clarity, focus and lack of vanity one always hopes for but doesn't always get. The news story video interjections, projected on a large upstage screen, reminding us of the growing turbulence of the Arab Spring are deftly interwoven into the production.
The great music hall comedian George Robey once said 'Give me a joke that is a joke not a Sunday school translation of one'. On that basis this is as secular a script performed by as celebratory a bunch of atheists as you can imagine. Rude, brash and very, very funny.
Reviewer: Richard Vergette