Queens of Sheba

Nouveau Riché
The Vaults
–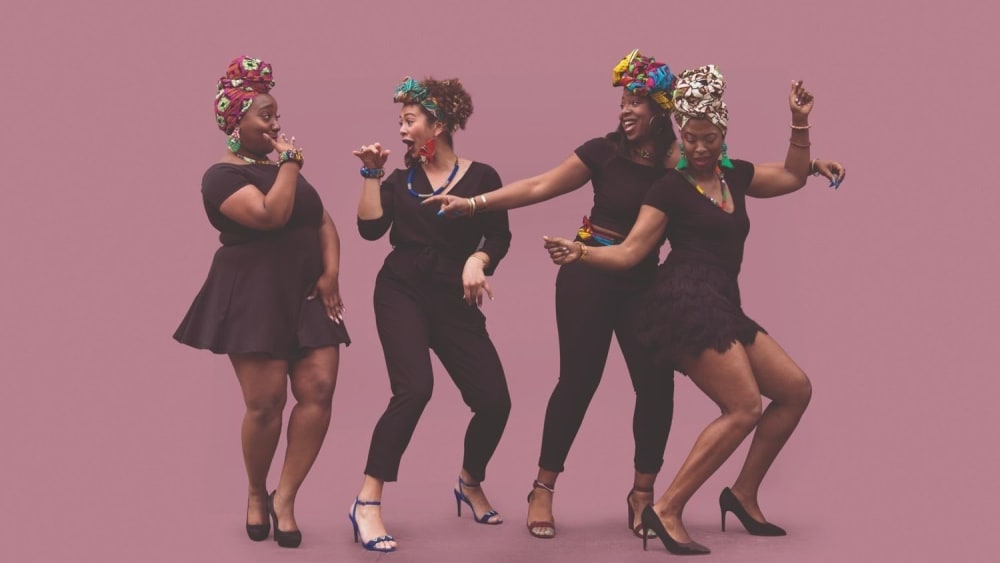 An empty stage with nothing but the rumbling of trains as background noise sets the scene for tonight's performance at the Vault Festival.
Nouveau Riché's Queens of Sheba is stark and stripped back. There is no lighting, scene changes or costumes to enliven the show. Instead, four black female actors inhabit the stage so completely, there's need for little else but their words and movement.
Its power lies in the fact that, no matter your gender, race or creed, this piece speaks to everyone and Jessica L Hagen's writing, adapted for stage by Ryan Calais Cameron, is like listening to a great epic poem sweeping in and out of verse and song.
Backed by the rhythms and beats of Capella with reference to multiple black female singers, there are songs from Aretha Franklin, Tina Turner and Diana Ross, where the track "Ain't No Mountain High Enough" is used more than once in the play as metaphor to pinpoint the uphill battle for black women.
The play introduces three nauseating, always delivered tongue in cheek, instances of sexism and racism. There's the office and life as a black women dealing with inane office politics, a Tinder date that ends in outrage and a clubbing night ending equally aggrieved.
Each scenario brings the same questions to the floor: "where are you from...? No, where are you FROM from?" The women respond: "I am a mix of racism and sexism."
Men don't come off well in this piece, whatever their ethnicity. In one scene, the performers comment that to be a black woman who loves hip-hop is equal in every sense of the word to being "in love with your oppressor". In another incident, based on a news story in London's West End, the friends are rejected from the nightclub for being "too black".
The performers sing with the ease and fluidity of professional jazz singers. Melodies trip off their tongues alongside physical transformations of both sexes into several characters, turning flighty musical japes into something more emotionally charged, noticeable when the actors turn from mockingly castigating to anger, specifically when re-imagining a rape experience.
The journey from fun to fury is beautifully navigated by director Jessica Kaliisa, while Yassmin V Foster's sharp movement direction, clearly understands how text can spring to life through convincing movement transitions defining such physical accuracy for the multiple caricatures thrust forth.
There's a powerful collaboration between the four women as they ebb and flow with the harmony of a well-rehearsed orchestra. Ultimately, galvanising as a group to share grievances is powerful and as the four connect as an entertaining, enviable force, it's predominantly through the black female experience. This is what unites them, but it's entirely possible to relate to their joys and plights universally and in this sense the piece has widely relatable appeal. Speak out, speak the truth and stand up for what you believe in. This message speaks to all.
Reviewer: Rachel Nouchi