Quentin Crisp: Naked Hope
Mark Farrelly
Seabright Productions
Gilded Balloon
–

Listing details and ticket info...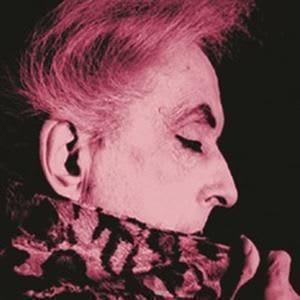 It can almost certainly be relied upon Seabright Productions to showcase prime talent in a seemingly effortless evocation of a real life individual brought to the stage.
In previous years, we've seen many great shows come to the Edinburgh Fringe Festival under the auspices of the company; David Benson's deeply moving Think No Evil of Us, and Lockerbie: Unfinished Business and, Rob Crouch, in last years instant classic Oliver Reed: Wild Thing.
In fine fitting style, this year they usher Mark Farrelly's bitingly funny, and insightful peering into the life of 'The original Englishman in New York' Quentin Crisp.
Strutting the stage with a miasmic wig, florid clothes and a pondered languid effortlessness, Farrelly positively embodies the essence of Crisp, never once letting the air of mildly disinterested sardonny slip.
The show is one made up quite literally of two halves, the first being Crisp in the 1960s wallowing in self imposed squalor in a tiny flat, recounting the tale of his youth, and offering up such gems as his rule 'to drink a large bottle of stout every morning, to make the day shorter'.
This is then contrasted with a reimagination of a Broadway show, with the older, now world-famous Crisp, furthering the expulsion of his thoughts upon an audience haplessly broken with laughter. Make no mistake, this is a riveting and quite hysterically funny show, one which rarely fails to hit the mark and cripple the audience with mirth.
It's a fantastic production, and one which will stay with you long after the curtain call.
Reviewer: Graeme Strachan