Quietly
Owen McCafferty
Abbey Theatre in association with Soho Theatre
Soho Theatre
–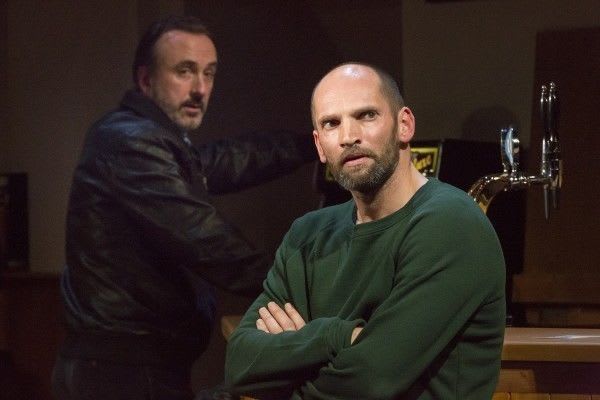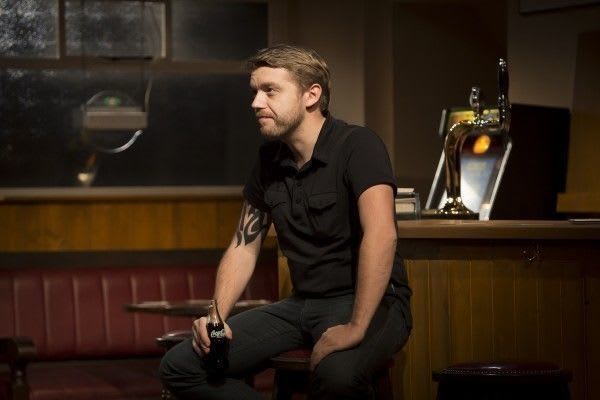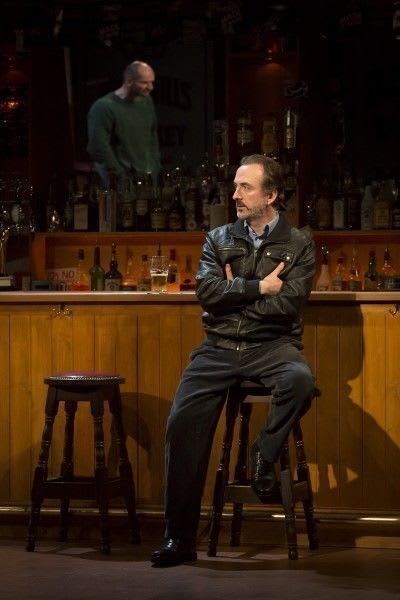 Winner of several awards on the Edinburgh Festival Fringe last year, McCafferty's play is set in a pub in his home town of Belfast where local man Jimmy (Patrick O'Kane) and Polish barman Robert (Robert Zawadzki)are watching a World Cup qualifier being played between Northern Ireland and Poland.
Robert is keen to watch the match, but Jimmy's mind is on the man whom he has agreed to meet here and events that happened long ago during another World Cup match when Poland were playing Germany.
Designer Alyson Cummins presents a very convincing well-kept pub with practical beer pumps, no run-down affair, so it's a bit surprising that it only gets two customers in the 75 minutes the play lasts. However, given the interaction between them, it is just as well that there is no one else around to observe their meeting.
Like the match of the Cup games, their isolation is perhaps too obviously contrived but Jimmy Fay's sensitive direction and the playing are too compelling to think that while watching this tension-laden production which, although realistically presented, stands for much more than what happens between them two men.
Jimmy, though atheist now, is of a Catholic family, Ian (Declan Conlon), who comes to meet him, a Protestant. They are now both 52, but the incident that brings them here now happened here when they were 16, an incident that irrevocably marked both their lives; an incident with which they now have to deal in an attempt which, if not successful at reconciliation, will be honest, acknowledge truth and give the chance of some kind of closure.
McCafferty writes with clarity in a way that has an ear for the vernacular. Though precisely constructed, it is dialogue that, whether snatched phrases or long speeches, suggests total naturalness and these actors play it with consummate timing.
O'Kane's close-cropped Jimmy suggests the hard man, but a hardness that is a self-fashioned shell to protect from unhealed hurt, while Conlon's more gentle Ian is still dogged by a guilt that he needs to unburden.
The past still shapes lives in Northern Ireland and this play presents that in microcosm. It is honest in the way it shows peer pressure and background shaping behaviour, in the way it shows male attitudes to women, whether the young girls whom Ian was offered as a reward for the action that haunts him or mothers like Jimmy's whose lives were shattered, but its power is in the ever-present tension as these men move towards an unburdening and its graphic imagining of that incident in 1974.
London now gets a chance to see that those Edinburgh awards were well earned.
Reviewer: Howard Loxton