Quills
Doug Wright
Second Skin Theatre
White Rabbit Cocktail Club
–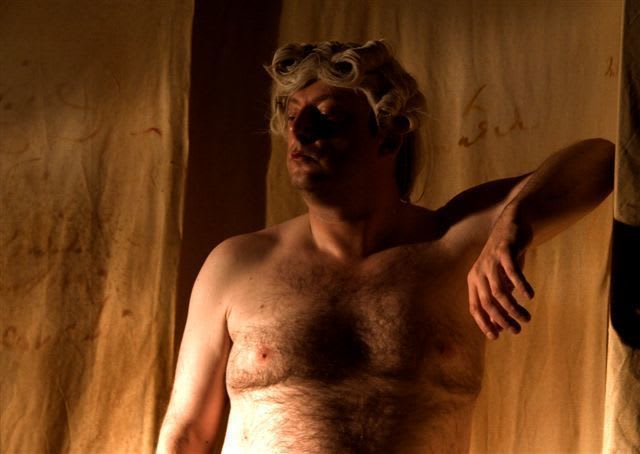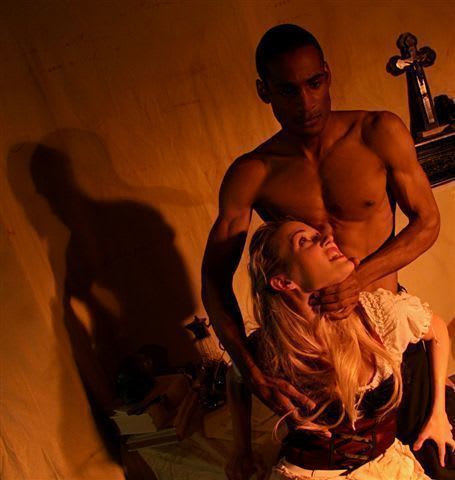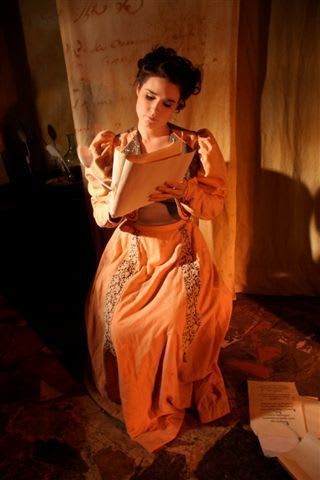 The notorious Marquis de Sade is confined in the Charenton Asylum for the Insane on the orders of Napoleon. Under the Abbé de Coulmier, there is a progressive and humane treatment regime in operation that allows de Sade access to pen and paper for his writing. He is churning out page upon page of lurid, pornographic fiction and the new Director, Dr Royer-Collard, is determined that this must stop.
At first, Royer-Collard orders the Abbé to deny de Sade his quills, ink and paper, but he finds other materials and instruments, in turn removed, then becoming more outlandish. In Wright's play, ever more savage measures are inflicted on him. Quills becomes a metaphor for the operation of free speech and censorship while the Abbé's actions begin to reveal buried sadistic pleasures and a battle with his Christian conscience.
This is a dark and disturbing tale, but Andy McQuade's production is strong on humour and the dichotomy between the comedy and depravity, whether in de Sade's imagined world or the mutilations of the plot serve to enhance each other.
Stephen Connery-Brown's pompous Doctor Royer-Collard, raiding the asylum coffers to create the luxury home his young wife (Julia Taylor) requires, is carefully balanced between autocrat and figure of fun. His architect, M Prouix, is played by Dan Shelton as a lasciviously posturing incroyable and Lauren Kellegher, as de Sade's wife, becomes a women given to melodramatic excess.
It is an approach that licences the audience to laugh, the better to wipe that laugh away as the play draws to its conclusion. The final scene, to describe which would probably elicit laughter, in performance carries its own fearful frisson. Thank goodness the worst excesses the script imagines carried out on de Sade and Madeleine, the lively young laundress he letches after (played by Nika Khitrova), are carried out offstage.
From its first moments of shadowy figures seen by moving candlelight, this is a very intimate production, played close-up in the basement below a cocktail bar. Scenes emerge suddenly from darkness and there is in-yer-face male nudity. Mike Lee's simple setting drapes the walls with cloth providing cavities for additional and sometimes surprising entrances. There is minimal furniture and only necessary props with themes suggested by a crucifix and a skull memento mori.
Chris Brown is all gentleness as the well-meaning Abbé de Coulmier, concealing his own mounting horror at what he has done and how it has changed him behind his priestly façade. The intensity of his playing is heightened by a quiet delivery that demands intense concentration from the audience but it needs more clarity as it sometimes drops into inaudibility.
Peter Glover's Marquis de Sade mixes flamboyant extravagance with an insinuating whisper, though his has more projection. In his nakedness, he seems more vulnerable than priapic. You can believe him when he says his erotic excesses are imaginative fantasies, not a manual for action. Indeed, he doesn't seem capable of them: an intriguing performance that gives him a kind of innocence.
Reviewer: Howard Loxton