Rails
Simon Longman
Theatre By The Lake, Keswick
–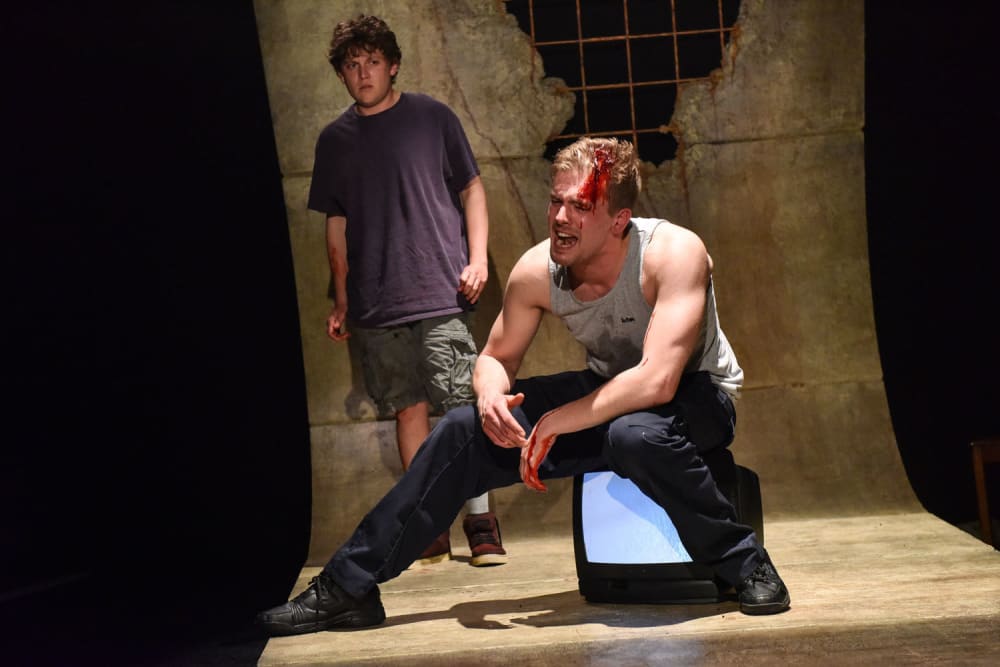 The Lakeland venue has this year introduced a pioneering wellbeing scheme for its actors and staff to cope with stress and anxiety. The four characters in one of its brand new plays would all benefit from enrolment...
A theatre in the heart of such stunning surroundings might seem an unlikely location for such therapy, and likewise Simon Longman's grittily authentic urban drama might look a little out of place.
It was a runner-up in one of Manchester Royal Exchange's Bruntwood playwriting competitions and would be a shoo-in for the city venue's own studio.
Two brothers, their catatonic mother and a teenage girl across the street play out a domestic drama around their forlorn hopes, and frantic reality, of lives lived on the margin. These are not characters 'just about managing' but pretty well consumed by broken homes and failed education.
Aspiration here is the older brother wanting out of his dead-end garage job; his teenage sibling yearning for the girl opposite; their mother showing no sign of life beyond obsessive TV viewing; and the girl proving an unlikely catalyst to their lives. They each swelter under a hot sun, or pick out their dreams in the night-time stars, but they are still grounded in a grim reality.
Their respective inner monologues drive the story, phrased in a kind of 'Manc' verse, and the ripe language provides nervy audience laughter.
It's played out on the traverse staging of a broken skate ramp, and uses a dreamily effective soundscape. Pinpoint lighting cues emphasise character isolation.
These lives run on rails, parallel to each other, seldom touching, until a moment of horror forces a convergence.
A world away from Lakeland, but one explored through an intricate and forceful drama, and four deeply-committed performances.
Oliver Mott is Ben, struggling to be some kind of father figure to Mike (Toby Vaughan), a youth on the cusp of adulthood. Lydea Perkins is their no-nonsense neighbour. Mother (Christine Entwistle) is silent and pretty well inert throughout the first act, but any energy saved is directed into a quivering emergence into the real world.
A challenging but ultimately rewarding addition to this season's programme.
Reviewer: David Upton