Rainbow Scars
Mike Van Graan
Artscape Theatre Centre
Northern Stage, Newcastle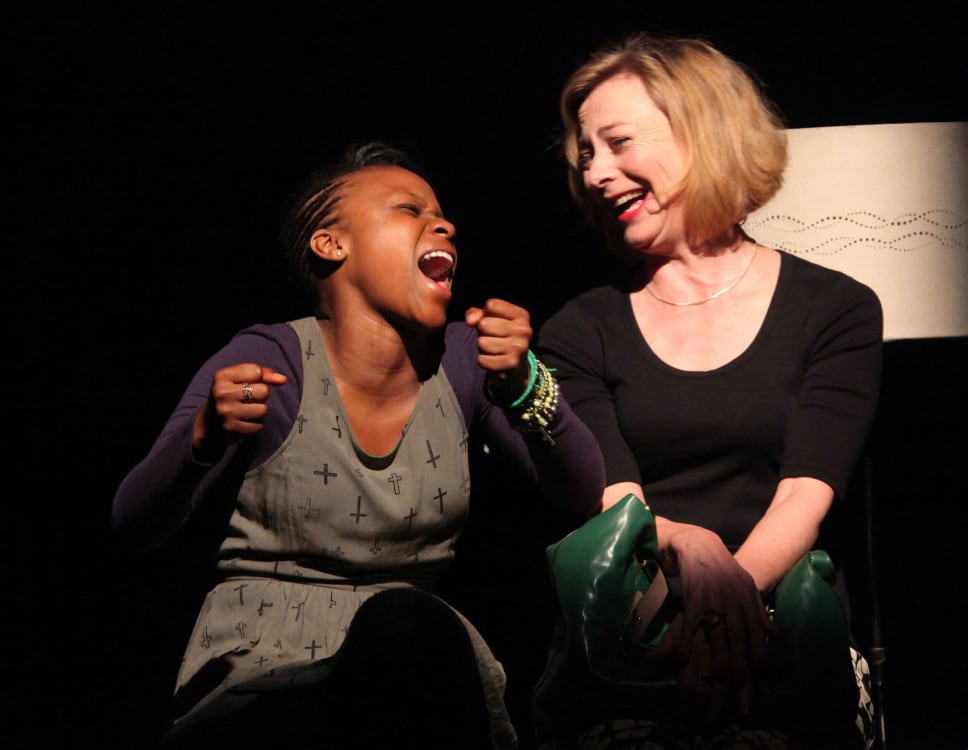 Of all the main industrial centres, Tyneside has been among the slowest to absorb a multi-racial culture. Much of is this is down to economics—migrants follow the jobs.
Things do change; central Newcastle in recent years has become more ethnically diverse—you even see the odd black face now at St James Park—although whole swathes of the urban hinterland remain startlingly white.
Welcome then the Afro Vibes Festival, marking 20 years of the new South Africa since the fall of apartheid and on the road to fourteen separate locations nationwide.
It's an imaginative mix of theatre, music, exhibitions, workshops and talks, hosted down on the quayside by Live Theatre, and at the top of town by Northern Stage, where the Township Café, as well as informal performance, offers 11AM till late such culinary exotica as chakalaka and bunni chow.
Mike van Graan's play Rainbow Scars is one of three from that author on view, with rehearsed readings of Brothers in Blood and Elusive Spring. Van Graan's one of South Africa's most respected contemporary dramatists, a deceptively light but firm finger on the pulse of his nation. He also directs.
The issue tackled is mixed adoption. Fourteen years after the white, middle-class, liberal family of Ellen (Jennifer Steyn) adopts three-year-old Lindiwe (Kertrice Maitisa) in Cape Town, Lindiwe's cousin Sicelo (Mbulelo Grootboom) turns up and throw a spanner in the works. Sicelo has fared less well than his cousin since Apartheid. Jobless and without prospects, he views Lindiwe's relative affluence with less than total admiration. And her reluctance to visit a dying aunt serves as a flash-point.
Virtually all of the play takes place in the family's living room, a micro space reflecting a macro issue as the conflicts highlight the problems still besetting a society trying to heal deep scars. The piece is not without optimism, but neither is it dewy-eyed. Often it sets small scenes side by side and lets us do the rest; reclining on the soft leather sofa, Lindiwe dabbles on her laptop, while elsewhere Sicelo is seen pleading for the most humble of work.
All three performances are intense, honest and disarming and, though the piece is a little wordy and could have done with a more intimate space than the cavernous Stage One, Mari Borstlap's lighting design does its best to create a domestic setting.
A post-show discussion highlighted two facts: that the mixed audience was well-informed on modern South Africa and that the actors saw their task as much more than just paid luvvies. I found their passion and commitment when talking about the work not a little humbling.
Reviewer: Peter Mortimer