Rainer Hersch's Victor Borge
Rainer Hersch
Masterpiece Entertainment
Jermyn Street Theatre
–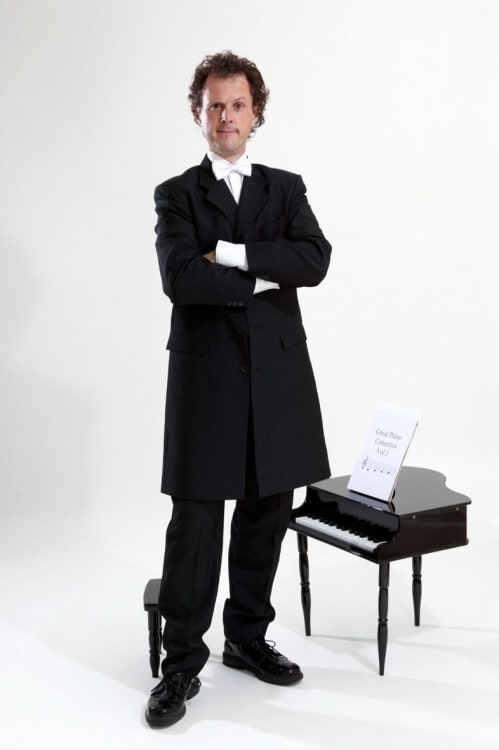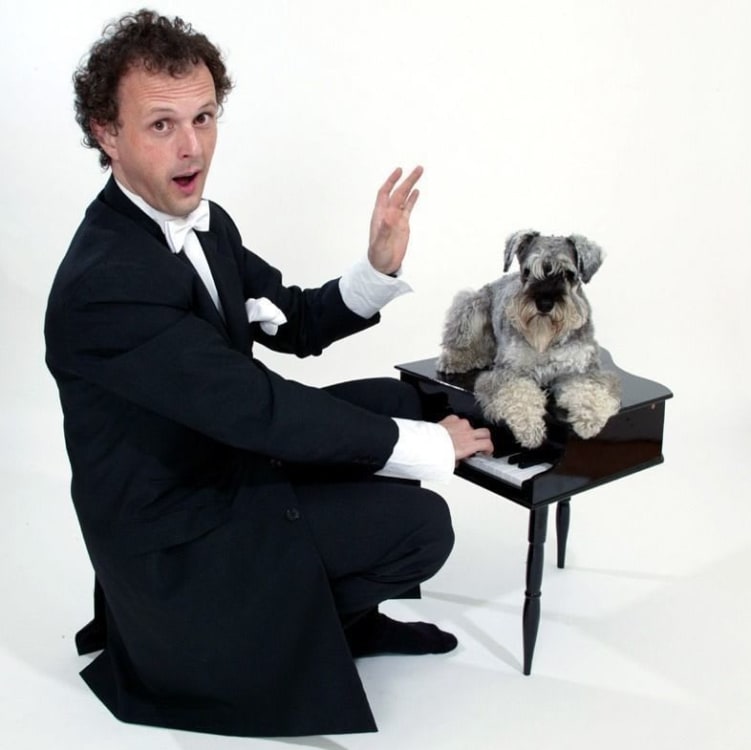 After being compared to classical pianist-turned-comedian Victor Borge by the umpteenth critic—"Not since Victor Borge has a musician-comic raised the roof with such continuous laughter" was one such comment from the South African Post—Rainer Hersch decided to research his popular doppelganger (who seemed to be weaseling his way into his PR campaign) to find out what all the fuss was about.
Discovering that he did, indeed, seem to be channeling the talents of the late entertainer, Hersch fully embraced this not-so-unique selling point, and has here devised what is essentially a one man show (bar a short piano piece with a second player) that at once poses as tribute, impression, biography and autobiography.
Transposing his own story of how he came to study, enjoy and eventually meet Borge with the Dane's own path to success, Hersch skips casually between impressions of Borge's routines—for which he has expertly borrowed everything from the gestures and intonation right down to subtle facial ticks—stories of Borge's life, from his roots as a young pianist to escaping the Nazis, and his own journey of discovery, throwing in a few Herschisms for good measure (and perhaps to remind us that he's a performer in his own right too).
The show offers as much insight into his half-British half-German successor as it does the Danish showman himself. Hersch's impressions of Borge steal the show—particularly the phonetic punctuation routine, a standard of Borge's, which he originally 'borrowed' from another comedian, and his inflationary language that effortlessly pushes the show up from wonderful to "twoderful", but his cheeky Pythonesque glances and asides betray an energy and enthusiasm that's becoming very rare.
While Hersch's own material does pale slightly in comparison, the honesty and intensity of his performance makes him incredibly likeable and enjoyable to watch. The snippets of his own work, including the crowd-pleasing "what they're really singing about at the opera" in which he 'translates' a passage with the use of flashcards, promise there's still more to come from this comedian who has found such success on the festival circuit.
Rainer Hersch's Victor Borge offers both a retrospective of and an introduction to the brilliance of Victor Borge and, indeed, Hersch, who has succeeded in creating a funny, touching and uplifting evening worthy of its possessive title.
A thoroughly enjoyable night brimming with warmth and charm.
Reviewer: Kat Halstead