Rambert Dance Company Autumn Tour 2004

Rambert Dance Company
Theatre Royal, Newcastle, and touring
(2004)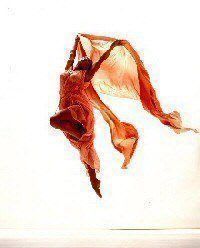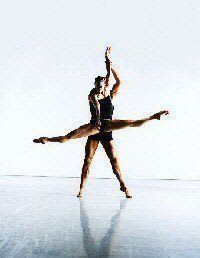 Rambert's autumn tour, as seen in Newcastle, presents us with four pieces from a repertoire of seven, and an interesting selection it is. The evening begins with Linear Remains, choreographed by Rafael Bonachela, a very mdern piece. It is followed by Five Brahms Waltzes in the Manner of Isadora Duncan, originally choreographed by Frederick Ashton and restaged by Lynn Seymour. Then comes A Tragedy of Fashion, choreographed by Ian Spink, a reinterpretation of the original 1926 piece by Frederick Ashton (in which Marie Rambert danced), and finally we have Michael Clark's Swamp, first performed in 1986 and now expanded.
It is hard to imagine a more varied and contrasting programme, nor one better calculated to showcase the company's talents.
Linear Remains began life as an choreographic exercise in which Bonachela was attempting to develop a style which was "honest to (his) individuality". It begins and ends with a solo female dancer, and in between it grows in intensity, with a series of different combinations of dancers. It belongs to that genre of contemporary dance that we might describe as dance for dance's sake, an exploration of movement language and movement possibilities. The possibilities of Bonchela's style are certainly rich and this was a fascinating piece to watch. It was unfortunate, then, that the lighting was, unusually for Rambert, a little unsympathetic to the piece. It's a minor thing, possibly, but when the first time you can actually see the dancers' costumes clearly is during the curtain call, you do begin to wonder what else you might have missed, and there were times that I felt the lighting did the dancers no favours.
The second piece, the Five Brahms Waltzes, is a piece of dance history: essentially a recreation of the work of Isadora Duncan, recreated by Frederick Ashton and restaged by Lynn Seymour, beautifully fanced by Melanie Teall. The filmy floaty dress, the scattered petals, the runs and the arm gestures: they were all there, and made a superb contrast to the preceding piece, taking us into the first interval.
If the Waltzes are dance history, A Tragedy of Fashion is dance archeology! And this is not intended as criticism, for choreographer Spink recreated and reinterpreted the piece from historical clues found in archive material, photographs and other visual mementos, and biography. A wonderful piece of high camp, it interweaves Ashton's own story with the story of couturier M Duchic, who commits suicide (with his tailoring scissors) when his latest creations fail to please his clients.
Finally came Michael Clark's Swamp, a fast moving and exciting piece with the eight dancers working in pairs, in ever-changing relationships, not just with their partners but with the other pairs. It certainly excited the audience who kept the company onstage for a long curtain call.
The tour continues to Sadler's Wells, the Edinburgh Festival Theatre, the Theatre Royal Bath and the Theatre Royal Plymouth.
Reviewer: Peter Lathan