Rapture
Sophie Leydon
Pink Sky Theatre Company in association with the Pleasance
Pleasance Theatre
–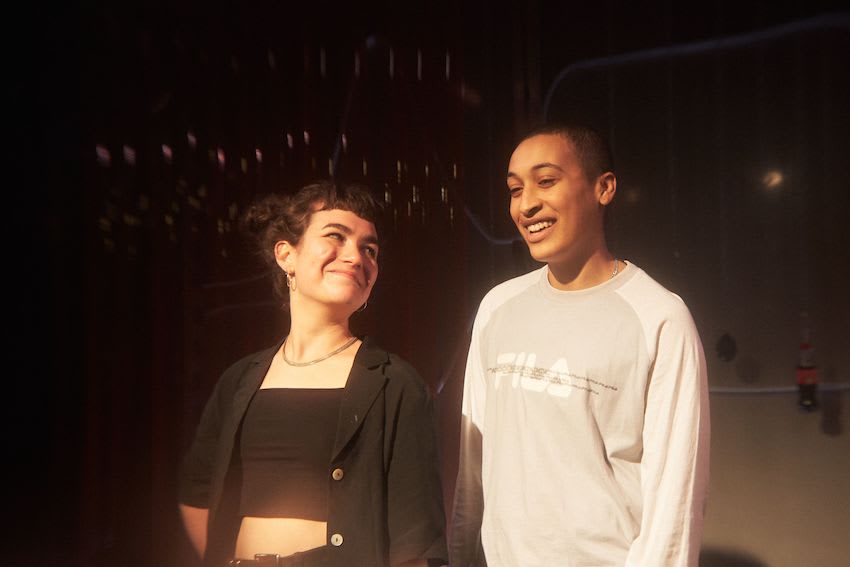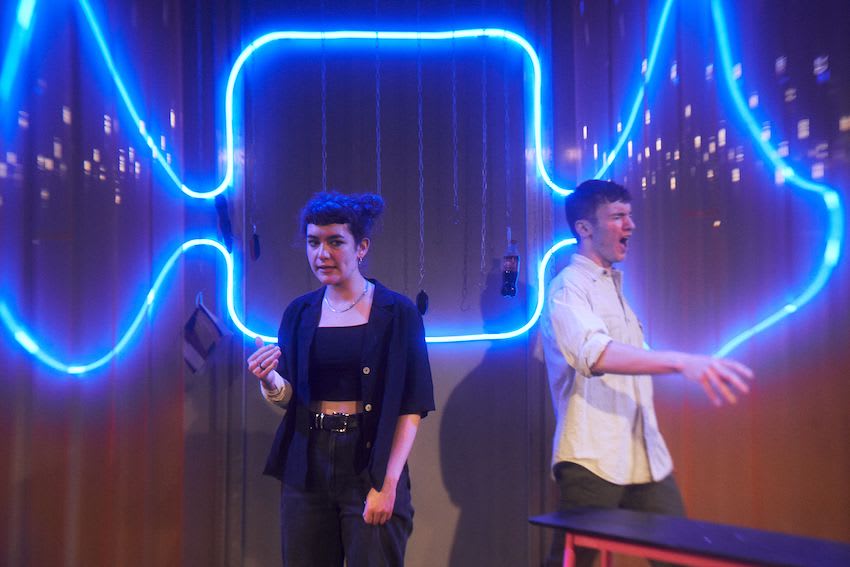 It may share a title with Lucy Kirkwood's new play at the Royal Court masquerading under another title, but this first work as dramatist from director Sophie Leydon has no subterfuge.
The first production from LGBTQIA+ collective Pink Sky it is a three-hander that explores attitudes to substance use, gender, relationships and issues of consent through the experience of a close-knit, queer, urban family living together in a flat in East London. It consists of Rosy (Izzy Neish) and Kit (Sam Crerar) who have established an unofficially monogamous lesbian relationship and their freely promiscuously gay friend Tommy (Bryan Moriarty).
They each have their problems, not just with work and relations with their biological families but with depression and past self-harming in Rosy's case, while Tommy drinks too much and can't take the toll of overwork and his hedonistic sex life and for alcoholic Kit, the relationship with Rosy seems to have plateaued. While the women experiment with some mild S & M sex play, Tommy gets caught in a situation that goes too far and needs help to handle the aftermath.
Leydon's script uses direct address, dialogue and poetry riffs and a few moments of purely physical theatre, but as director, she ensures smooth transitions, though the device of holding a microphone to mark passages as outside the action seems irritatingly unnecessary. These actors don't need it; they can handle what could become self-conscious arias skilfully as well as switching into playing other work colleagues, relations or pick-ups in addition to their main roles.
There are pre-show trigger warnings to be prepared for substance abuse, reference to mental illness, suicide and sexual assault and there are some pretty gross anatomical references that super-sensitive might find offensive but others tongue-in-cheek funny, but that is all part of the story with its mixture of celebration and pain which these actors imbue with an urgent honesty.
Reviewer: Howard Loxton