Rapunzel
Ray Spencer and Graeme Thompson
The Customs House
The Customs House, South Shields
–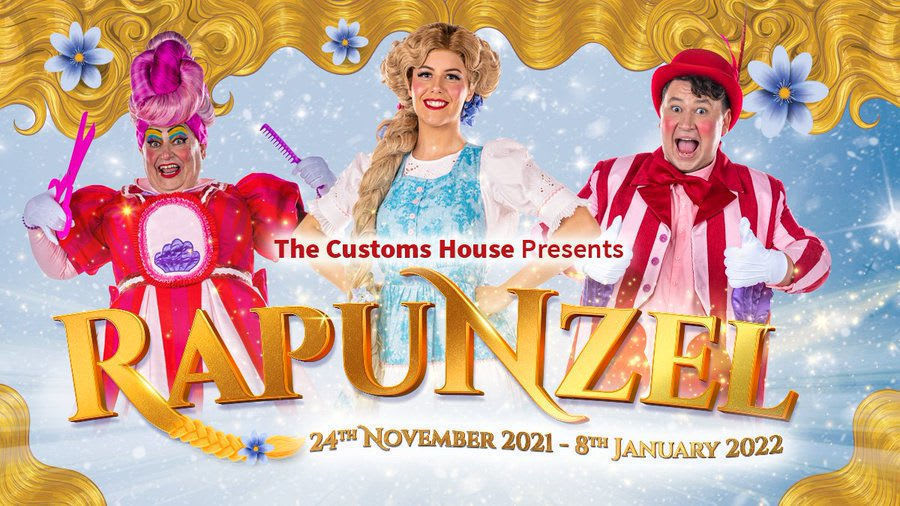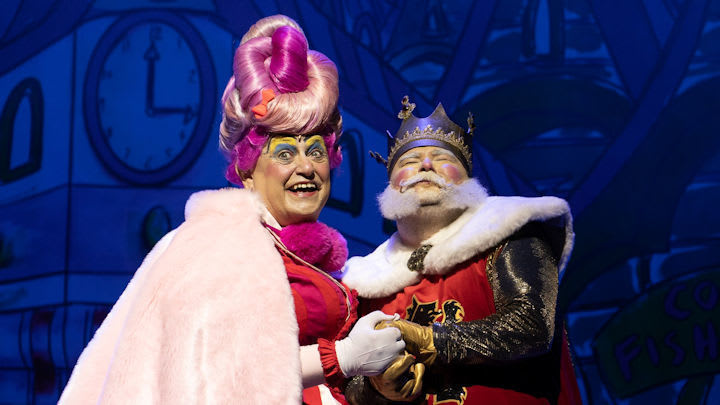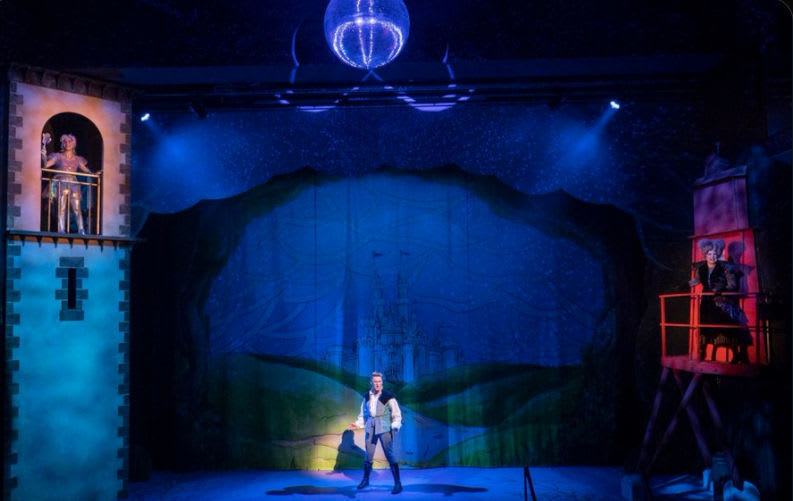 Panto is very eclectic, making use of ingredients from a wide variety of sources, but I never, ever thought I would hear that Tom Lehrer song which lists the Periodic Table of the Elements sung by a panto character—and, even if I'd imagined it, I certainly wouldn't have expected it to be greeted with huge cheers from the audience, including the kids! But that's what happened in the Customs House production of Rapunzel.
But then there are very few people in the North East who have the panto experience of co-writer, director and performer Ray Spencer and he certainly knows what works for his audience.
Rapunzel is the usual mixture of the old and the new, of the romantic and the downright filthy, of the hilarious and the ever so sad.
There's a lovely homage to that brilliant Morecambe and Wise making breakfast scene but there's also a very new (to me at any rate) scene in Dame Bella's hair salon, complete with exploding hair dryers and references to a certain politician's hairstyle. But there's also the traditional slosh and take-off scenes, the latter, of course, providing many opportunities for screaming and shouting.
(If your daughter was in the audience on Friday 26 November and she came home having lost her voice, get in touch. It's down my right ear; she was producing more decibels than a head-to-head at a heavy metal convention on speed!)
The old jokes' home sent its regular contingent to the party (and panto wouldn't be panto without their presence) but I do believe there were more than usual newly minted gags. There was, however, the usual plethora of hilariously filthy jokes which fly right over the kids' heads but have the adults in tears of laughter. There was a lad of about 13/14 sitting near me and you could see the dawning realisation on his face: "Ah! Now I know what mam and dad have been laughing at all these years!" And then, of course, there was the question: "Dare I laugh?"
The cast is a mixture of very experienced panto performers and newcomers to the genre. Ray Spencer (Dame Bella Ballcock), of course, has 40 or more years' experience. Davey Hopper, as ever playing her son Arbuthnot, is really comfortable in the role of lead Comic, just as his "mam" (Dame Bella) was for many years. Wayne Miller (King Richard) has played Comic, Dame and many other roles since 1996. Our hero, Much the Miller's Son, is played by Steven Lee Hamilton who has played in 21, mainly—but not exclusively—as Principal Boy. He's tall, good-looking, an excellent singer and dancer—and very good at sending up the role, quite subtly!
On the other hand, Chloe Jane Millar (Fairy Fearnedew) is appearing in panto for the first time, whilst for her evil opposite, Eleanor Chaganis (Gothel), this is her fifth. Beth Clarke (Rapunzel) has appeared in three and this is also the third for William Wyn Davies (Rumpelstiltskin), although he is a very experienced actor.
These differences notwithstanding, Ray Spencer weaves his usual directorial magic and has created an ensemble which carries the entire audience along with them every step of the way, supported as ever by the eight children from the South Tyneside Dance Workshop under the tutelage of Jacqui West.
Music, as ever, is by Dave Bintley, Sami Fendall is the designer and lighting is by John Rainsforth, and they, and all the other backstage and tech folk, have their part to play in making Rapunzel yet another success for "the little panto with the big heart."
And we mustn't forget Rapunzel's pet, the wonderful Irish pig, created by Georgia Hill and voiced by Alfie Joey.
No Richmond Irish Recipe Sausages jokes though…
Reviewer: Peter Lathan