Rapunzel
Book and Lyrics Trish Cooke Music and Lyrics Robert Hyman
Theatre Royal, Stratford East
–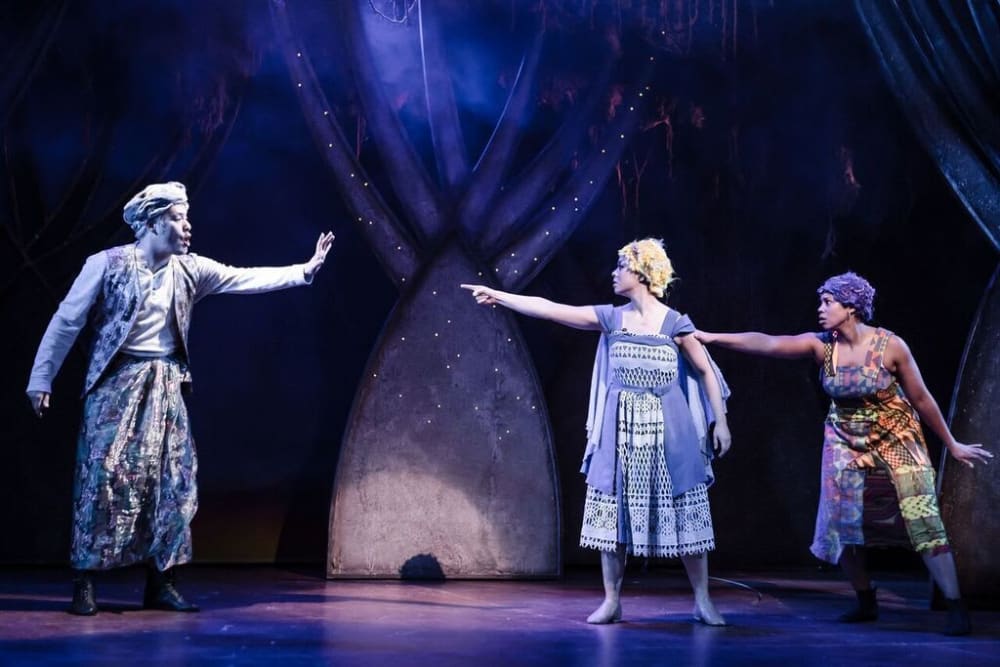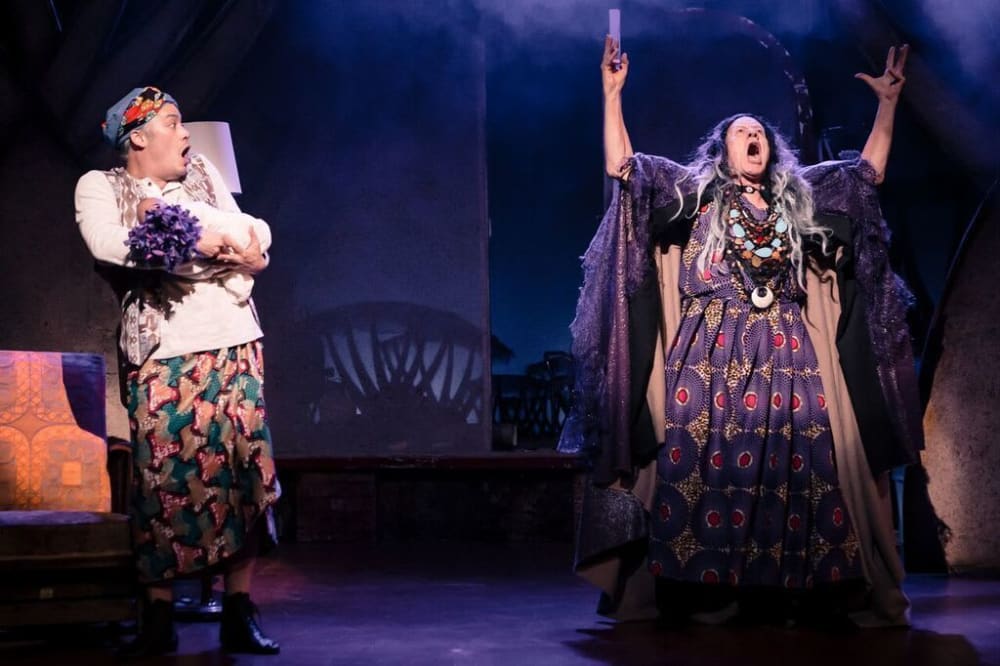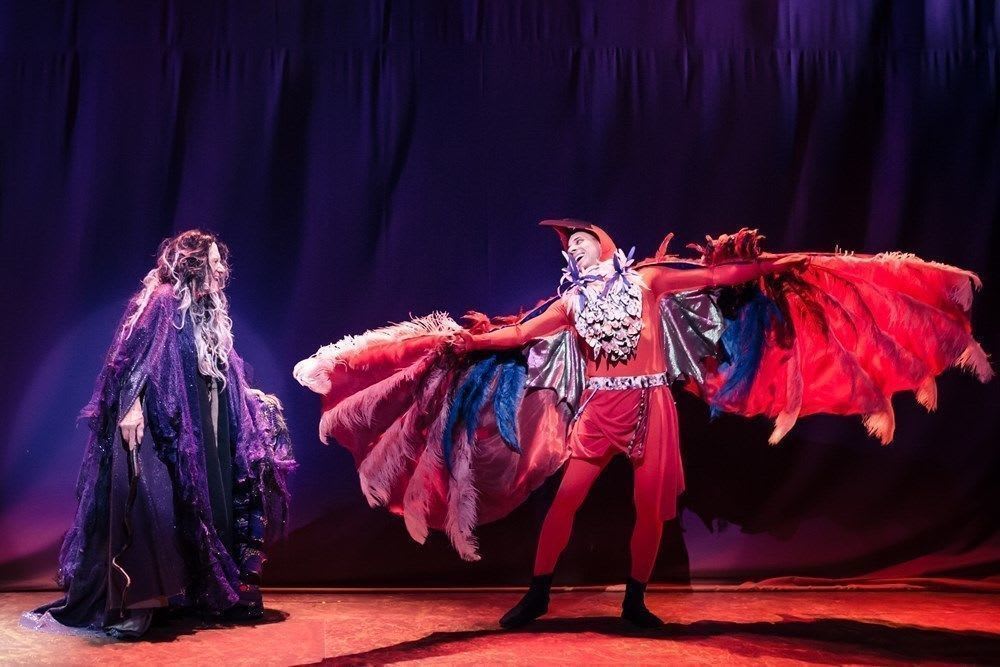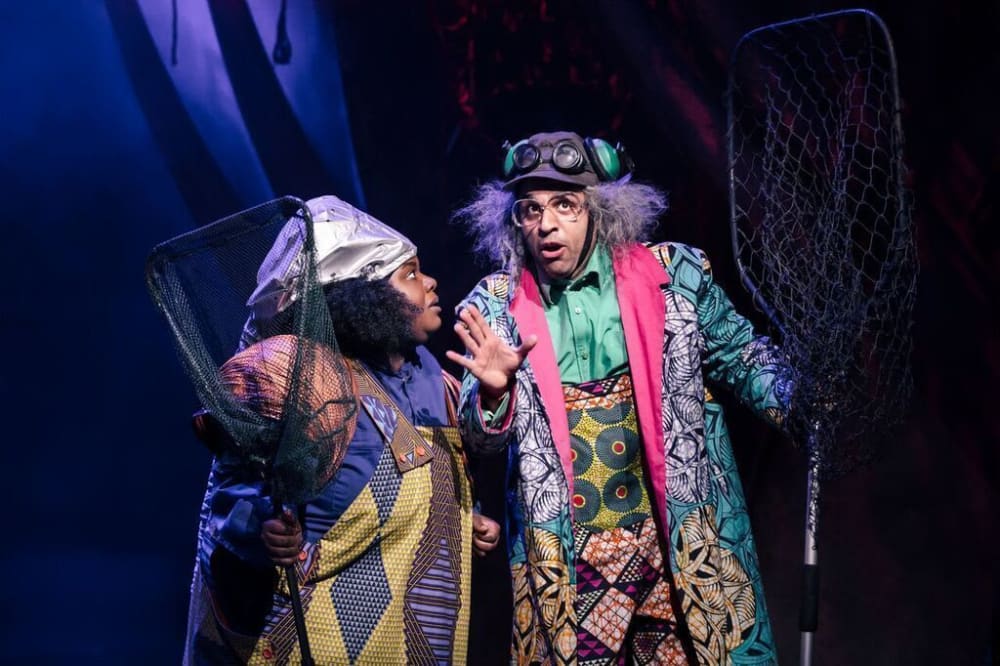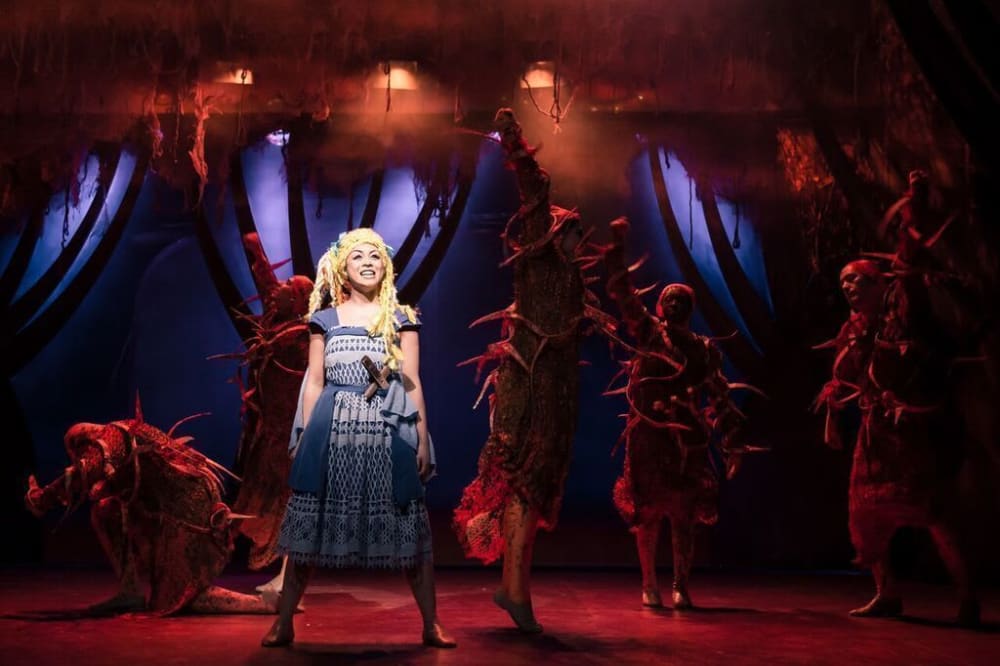 Rapunzel isn't a typical panto plot though this isn't a first off – Park Theatre chose it last year. There have been a number of fairly recent play adaptations that have kept to the Grimm version but perhaps that is too grim for panto. Trish Cooke has done some reinventing to come up with her own storyline about the girl with very long locks whom a witch keeps shut up in a high tower.
While it keeps the basic elements of the Grimms' tale there is no prince to come to the rescue in this one and she borrows (as pantomimes often do) from other fairy tales. In the same way she keeps the basic characteristics of pantomime but traditionalists will find some elements missing: as well as no prince there's no slop scene for example, and it follows the trend to introduce more music: it's got lots of songs and sung dialogue.
Baby Bear (button bright Gemma Salter) and Egor (Gary Wood), a friendly avian who tries to protect forest creatures like Baby's family from the witch that he works for, warm up the audience in this welcoming theatre. They greet the parties who come from named organisations, identify boys and girls celebrating birthdays and draw the whole audience together to sing "Happy Birthday!" That means that Pooja Ghai's production doesn't get held up by those elements later, while the song sheet number (a good one with a positive message not just a nonsensical bout of body bouncing) is an integrated part of the plot. That's all perfectly matched to the warmth of this most friendly of theatres.
When the curtain goes we're at the top of the tower with Rapunzel and her only friend Albert Mouse. In fact we've seen it in silhouette already on the front cloth: a triangular room balanced on a stair less tower of great height. Rich-voiced Joanne Sandi makes her charming despite her strange purple hair that coils round the room. Stephen Hoo is the mouse chum, the first of several characterisations.
Rapunzel's long hair isn't just for Witch Maddy to climb up: it's to be part of a potion, when jucified with yellow hair, that will give youth and spell making skill back to Maddy. The yellow hair belongs to Goldilocks (borrowed from another tale) who comes to Rapunzel's rescue, strongly played by Julie Yammanee.
Witch Maddy is played by Michael Bertenshaw, a favourite Theatre Royal pantomime veteran as both Dame and Baddie, this time both in one, as accomplished as ever. She seems to be winning when she gets her hair tonic and starts rejuvenating but that's also her problem and of course she eventually loses.
The witch has a couple of sidekicks called Iggy and Lizzy, a couple of lizards she has put a spell on. Raj Bajaj and Juliet Okotie make them an eccentric double act and they also play Baby Bear's parents while Stephen Hoo and Gary Wood double for a dream scene when Rapunzel meets her parents.
Robert Hyman's lively score is matched by Wayne Parsons' choreography. Both help drive the show along, danced with sparkle, well sung and played under Ian MacGregor's musical direction, though the band sometimes drowns out the lyrics. Designer William Fricker keeps settings simple but very effective. Rapunzel's room disappears into the flies as the scene zooms down to ground level and Maddy's laboratory home comes into view on a turntable. The hair theme is carried over into borders, forest trees provided by dancers, moving as characters move through them, freezing for dialogue. There are colourful costumes, some with an African influence, and inventive ideas for the animals living in the forest, Mrs Duck especially delightful and an audience engendered transformation scene makes a simple effect a very lovely climax.
Rapunzel is weak on local and topical references, there is no satirical edge, but otherwise this is the Theatre Royal on form: a show full of fun and originality and the warmth that we expect from this company.
Reviewer: Howard Loxton