Rapunzel
Annie Siddons
Watermill Theatre Company
Watermill Theatre
–

Listing details and ticket info...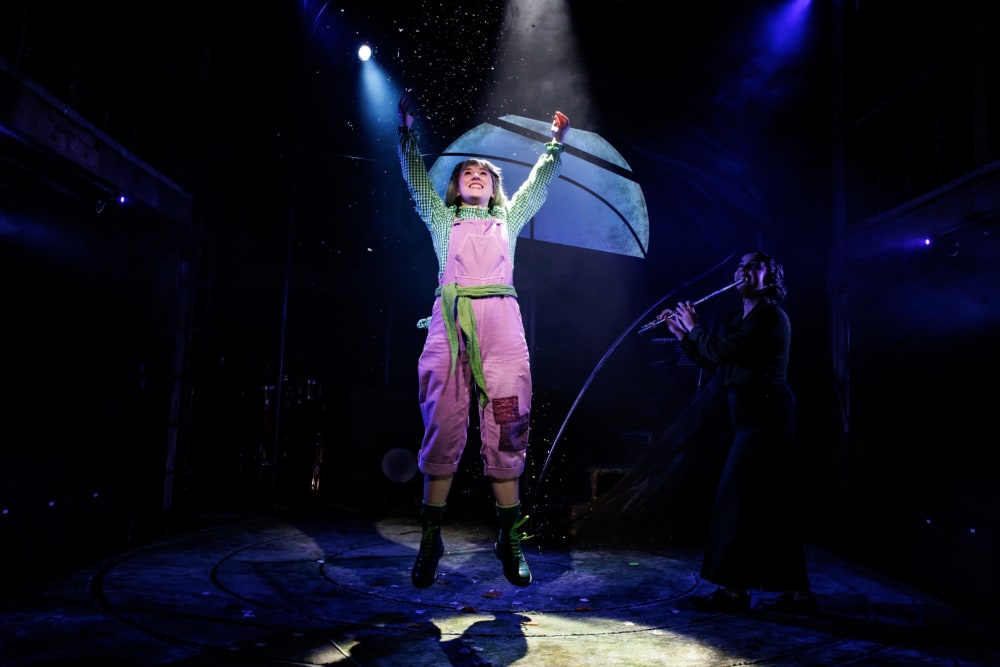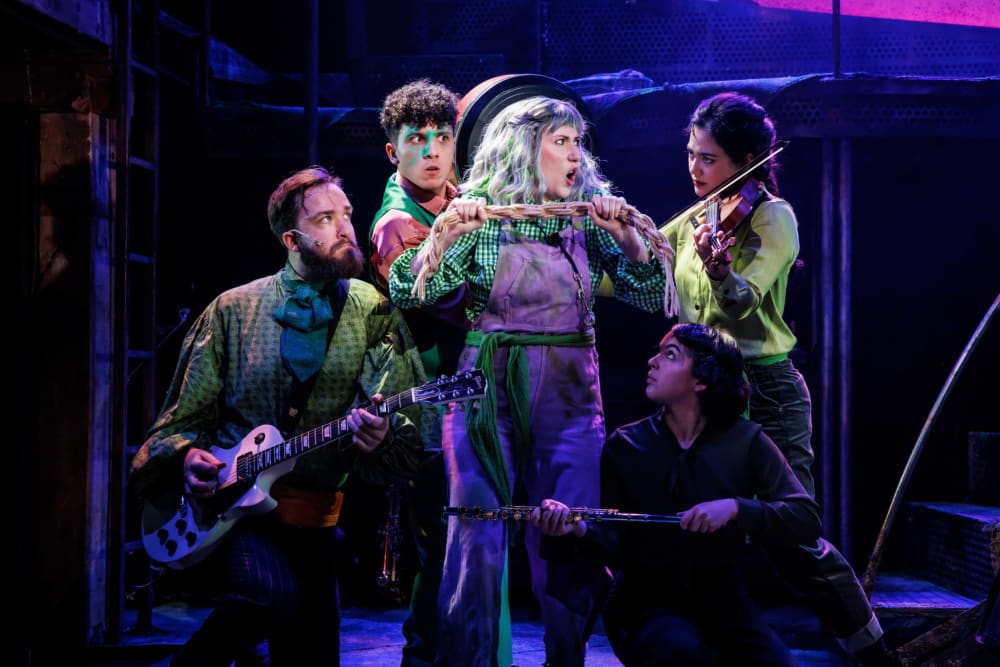 The Watermill's magical production of Rapunzel by Annie Siddons with music by Tom Attwood is the perfect Christmas show for all the family.
The six highly talented actors are also accomplished musicians bringing a delightful playfulness, physicality and energy to the story, which is played out on Isobel Nicholson's enchanting muti-level set filled with surprises.
Miiya Alexandra plays the loving mother Gothel who found Rapunzel as a baby and brings her up as her own. She is a clever herbalist known for her healing powers. As Rapunzel grows up, Gothel locks her daughter in a tower in the dark forest, surrounded by sharp vines, in order to 'protect' her. The only way she can gain access is when Rapunzel lowers her long hair so she can climb up and down.
Tilly-Mae Millbrook is impressive as the headstrong Rapunzel who is desperate to escape the confines of her 'prison' and be free to enjoy life. Meanwhile, back at the Tuscan palace the Duchess (Miiya Alexandra) has chosen her son Patrizio, charmingly played by Loris Scarpa, to be her heir, much to the angst of his brother Paulo (Roddy Lynch) who plots to kill his sibling and steal the throne for himself.
Whilst touring the countryside, Patrizio discovers Rapunzel in the tower and she lets down her hair so he can join her and they immediately fall in love, only to be thwarted by Gothel who finds out that he has visited her then cuts Rapunzel's long hair off and banishes her to wander the forest. The two lovers set off on a quest to find each other, facing many challenges on the way.
Emma Barclay provides much comic fun as Pierluigi as well as playing Ambrosi and Baldozi with gusto. Making her professional debut, Jess Lobo plays the helpful Prezze, who assists Patrizio in finding Rapunzel.
There is so much fun created by this versatile cast, with enthusiastic audience participation, loads of references to the current economic situation, catchy tunes and even a song-sheet.
Look out for the trumpet-playing pig and his secret as well as some beautiful puppetry including dancing butterflies.
Imaginatively directed by Lucy Betts, this production is a must see!
Reviewer: Robin Strapp