Rasheeda Speaking
Joel Drake Johnson
Troupe
Trafalgar Studios Two
–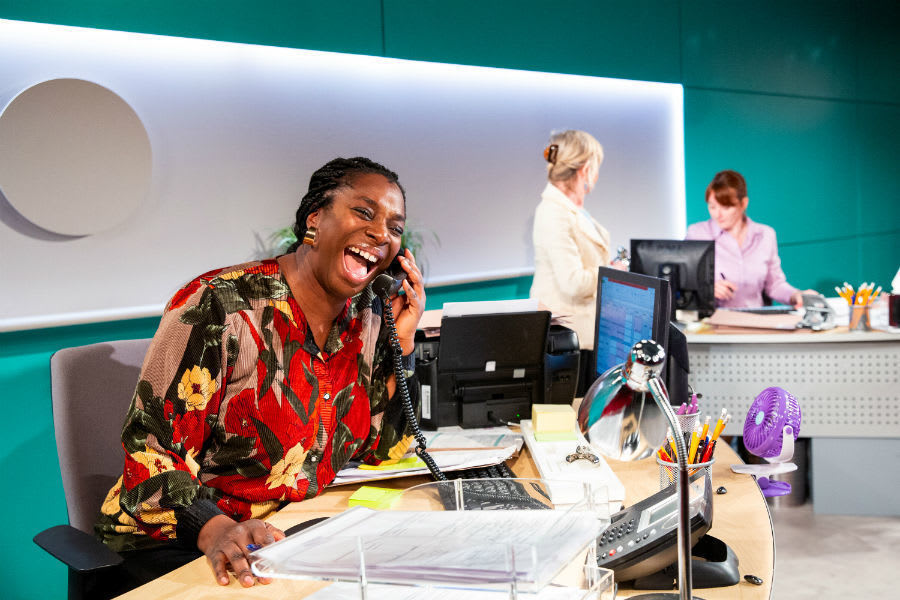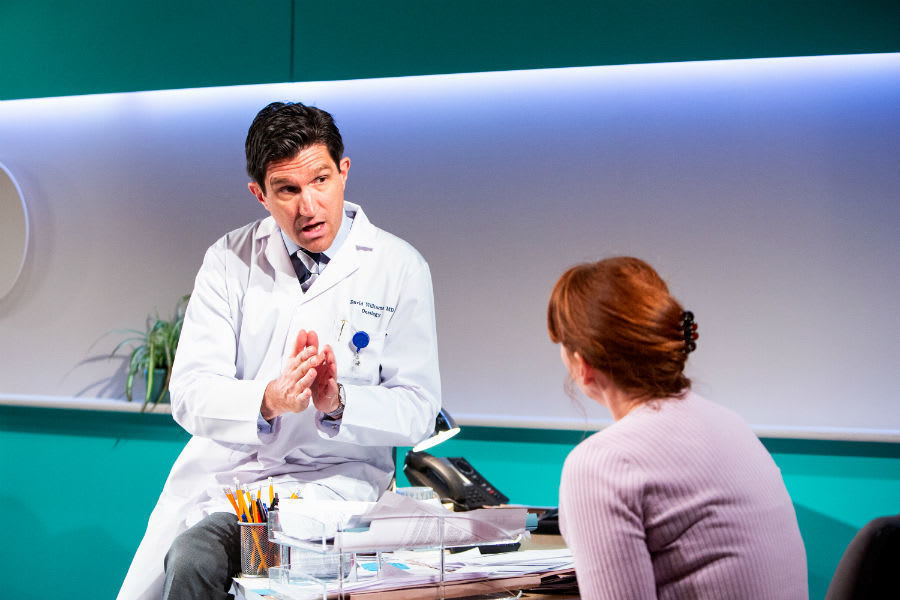 Some way into the American play Rasheeda Speaking, set in a Chicago doctor's office the character Jaclyn (Tania Moodie) tells another office worker about her journey to work.
She describes a group of white men on the bus talking about someone called Rasheeda, and then she noticed that each time a middle aged black woman got off the bus they laughed saying there must be a "Rasheeda convention."
It suddenly clicked for her that the name Rasheeda they gave to these women who worked offices across the city was simply a 21st-century secret code for the word "nigger".
This absolutely riveting speech is very moving and the best moment of the play. It's a good story that points to an unsettling truth about the coded ways racism can now be expressed.
Unfortunately by this point in the play, Jaclyn has lied on the Bible, cruelly manipulated and bullied her workmate, been harshly rude to a patient and had unexpected mood swings from friendly to angry. She has become someone it is difficult for us to believe.
You could list numerous very good reasons why she shouldn't be working in a hospital reception but this play decides to layer questions about her appropriateness for the job with a racial dimension.
The doctor (Bo Poraj) really does want to get rid of her and has asked the newly appointed office manager Ileen (Elizabeth Berrington) to make notes on Jaclyn's failings.
However Jaclyn is black and suggests that racism is the problem, and in case we don't know what that might be the writer gives us a few not-so-coded, improbable examples.
When Jaclyn is incredibly rude to an elderly cancer patient, Rose (Sheila Reid) her victim quotes her son as saying the rudeness is a "revenge for slavery".
Ileen, an articulate thoughtful white co-worker, describes the comment as ridiculous but is later quoting her husband as saying even more racist nonsense about what black people get up to in their basements.
The doctor, who presumably had no problem with the colour of her skin when he selected her for the post and has lots of obvious competency reasons to get rid of her, says her angry behaviour is "their" way of "protecting themselves from their own lack of self-esteem and power, a power they will probably never, never have."
The comments don't seem likely and they don't seem consistent with the characters who spoke them. They seem imposed on the script rather than emerging from character or situation. Not that it is easy to spot the psychology motivating any of the characters and in particular the unlikeable Jaclyn.
The acting is impressive, well-paced and has good comic timing in its delivery of the consistently amusing dialogue.
This show could easily have been a fine, light, comedy thriller with its very scary Jaclyn who plays cruel office tricks on Ileen, taunting her with suggestions she is having an affair with the doctor, telling racist stories about her Mexican neighbours and handing out gifts which she asks to be returned before handing them out again.
You wouldn't want to work in an office with her. You wouldn't know what to expect next and yes there is even the suggestion it could go violent.
Some trigger-happy American police officer might even point to this character as an example of the unpredictable if unarmed black person who accidentally "gets themselves" shot by police.
This is an entertaining, funny play with provocative racial politics that might even prove a hit with the Ku Klux Klan.
Reviewer: Keith Mckenna