The Rat Trap
Noël Coward
Finborough Theatre, London
(2006)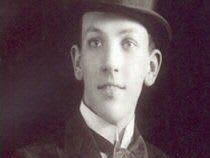 Noël Coward was just 18 when, during the last few weeks of the Great War, he wrote The Rat Trap, a domestic drama about the pitfalls of marriage between two successful authors, Keld and Sheila, hamstrung by their emotions.
As Coward's first solo attempt at playwriting it pre-echoes Private Lives minus the jokes, but was not seen until October 1926 in a hastily staged production at the Everyman in Hampstead while he was on a trip to America.
By then he already had a string of hits to his name, including The Vortex and Hay Fever, but it has never been revived since, "not even by amateurs" as Coward once ruefully observed, "which is a pity, as I would love to see it."
Eighty years later Tim Luscombe's strongly cast revival, third in the Finborough's Forgotten Voices season, shows us what he was missing: first a prenuptial scene of love mingled with misgivings, followed by two dazzlingly written ding-dongs between these young marrieds, divided by their rival careers, a stand-off finally resolved when he learns she's having a baby.
This may be Coward juvenilia, but for sheer energy, engrossing performances and entertainment value the production knocks spots off almost every other straight play in London at the moment, and is sure to lead to further revivals or, better still, a transfer.
Gregory Finnegan, giving an attractive, forceful portrayal, plays Keld, a successful if shallow playwright with a house in Belgravia, making a fortune in the West End and enjoying the attentions of an ambitious actress cum former chorus girl.
But this is no Elyot Chase — his charm is not even skin deep and he is quick to fly off the handle, slamming the door behind him after a row that starts with a shared pencil.
Catherine Hamilton, a fascinating find recently seen in The Madras House at the Orange Tree, conveys Sheila's mixed emotions with beautifully expressive eyes and a controlled but thrilling vocal delivery, as she declines from romantic, blissful bride to frustrated writer balked by her husband's smug indifference to her work.
But while resigning herself to life as a housewife, basking in the glory of Keld's success, she discovers a cache of letters from the flirtatious actress, and departs the marital nest, a resentful spouse and determined author, discovering renewed literary inspiration in her Cornish hideaway .
The supporting cast is equally strong, with a dashing Sapphic performance by Federay Holmes as Sheila's former flatmate Olive, later a roving gossip columnist with an unsettling way of pointing out the hazards of matrimony; while, in complete contrast, Olivia Darnley plays the pretty blonde actress angling for a dramatic role in Keld's next production.
Kathryn Sumner and Steven O'Neill are cast as a would-be bohemian couple "living in mild, unassuming sin" on the first floor — she a Pre-Raphaelite beauty, he with Sixties-style specs and stubble — who believe the secret of a successful love life is to avoid a permanent attachment.
But surely the performance of the evening is a sly turn by Heather Chasen, with little more than forty lines or so, playing the shrewd, long-suffering cook Burrage, an Edwardian relic with a cut-glass accent that renders 'marriage' as 'merridge' to devastating comedy effect, while managing to tell her innermost thoughts with the merest flicker of an eyelid.
Do catch this superb veteran at the top of her form.
Evening performances of the Rat Trap continue at the Finborough, Tuesday to Saturday until December 23rd
Reviewer: John Thaxter