Raz
Jim Cartwright
Assembly Festival and Riverside Studios
Trafalgar Studios 2
–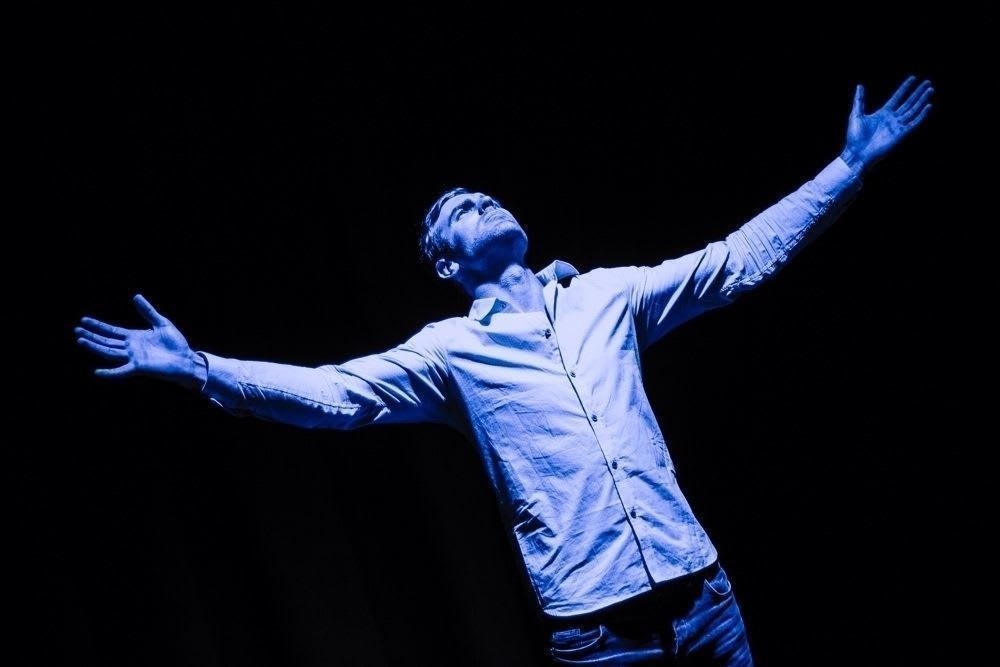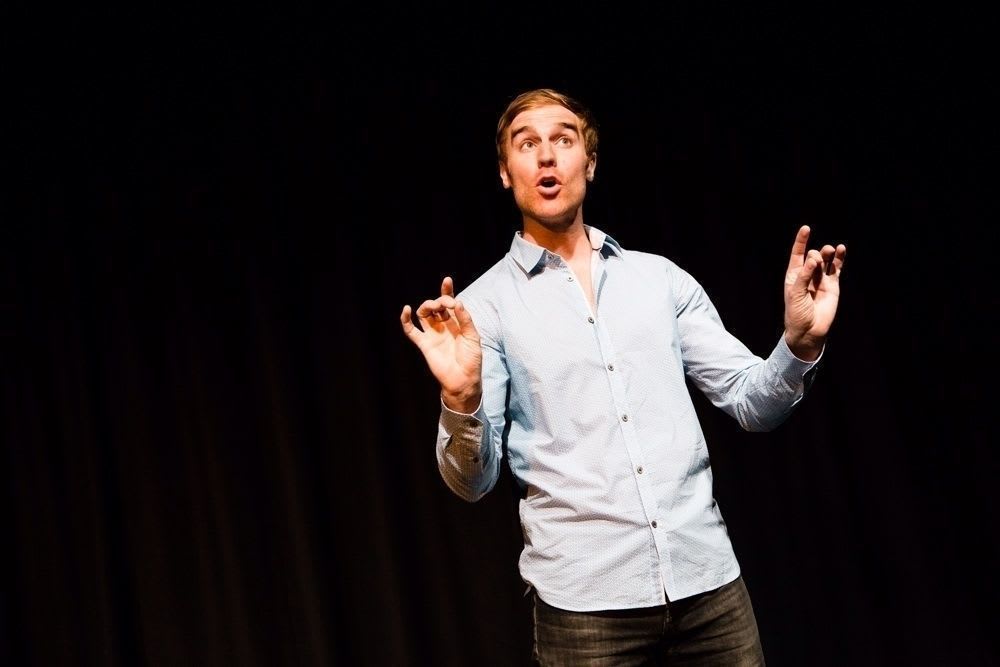 In cities across Britain, Friday and Saturday nights are important events to thousands of young people. It's a time to escape the dull grind of work and the boredom of the rest of the week. In the words of Shane (James Cartwright), the thirty-something character in Jim Cartwright's play Raz, they become the "weekend millionaires".
Shane sets aside the "grey faded overalls" of his job as a stacker truck driver, tans his body on the sun bed and puts on neat clubbing clothes ready for the evening.
James Cartwright gives a strong energetic performance as Shane, directly speaking to the audience in the hard poetic realist monologue typical of the writer Jim Cartwright.
There is mostly an upbeat optimistic mood about Shane's account of his evening. The anecdotes he tells and the observations he makes of other characters are sharp and funny. He illustrates many of the events he describes with an imaginative visual performance.
Preparations include 'phoning mates, setting "up the birds" and collecting the cocktail of drugs that will service the evening. Then they are off in a taxi, the conversation of the Welsh driver being recreated by Shane leaning back into a large rubber ball.
They tour the pubs drinking and consume the drugs whose effects are not always pleasant. Their journey finishes with the clubs.
On route Shane becomes emotional when a mate sings a karaoke version of "Love me Tender" which stirs up memories of the girlfriend he lost.
When Shane takes the microphone, he bitterly describes himself as one of the forgotten generation forced to live with parents. He claims that the "parliament on pills" are no different from them. It is an isolated moment of political rage. It is no sooner said than his attention is drawn elsewhere. Not long after he finds himself in a confrontation with another clubber.
There are no great insights into the life of this charming clubber or the world in which he lives. It is also only the political speech which makes the play feel contemporary and to some of those watching that speech might even seem slightly out of place. The rest could be a voice from any time in the last thirty years.
However, the sixty-minute show is watchable simply for James Cartwright's fine performance and the rich inventive phrasing of the text.
Reviewer: Keith Mckenna