Re:Home
Offstage Theatre
Offstage Theatre with Paul Jellis and The Yard Theatre
The Yard Theatre
–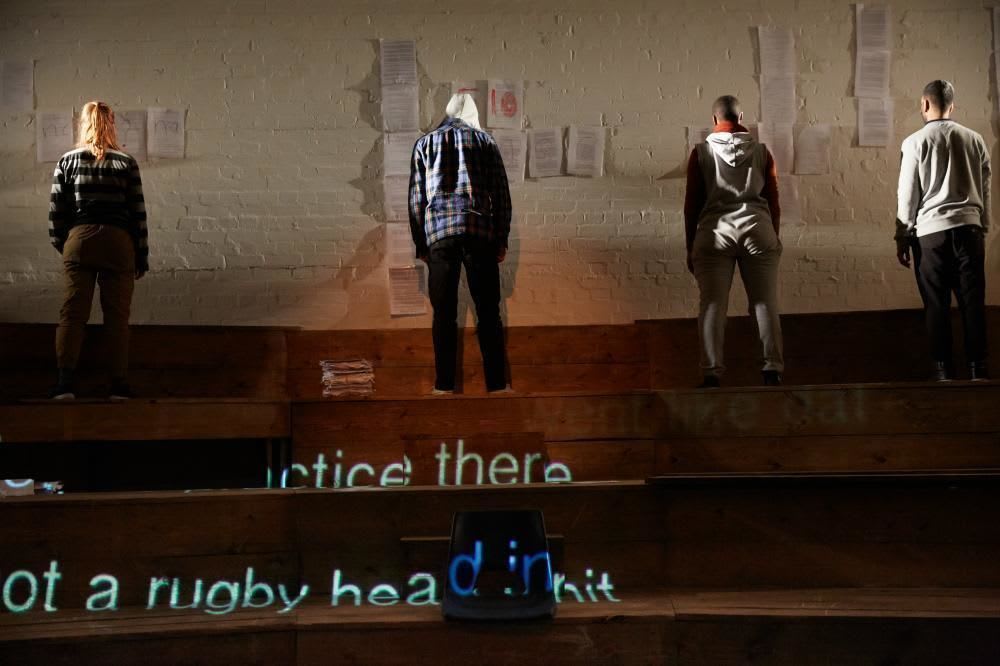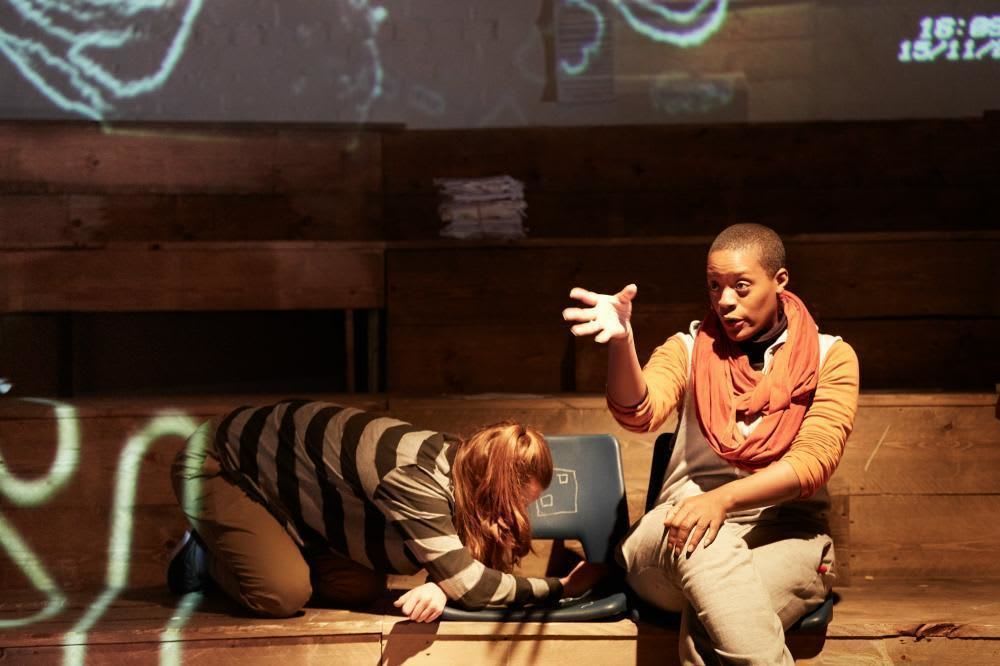 Across London, many council estates are being marked for demolition. Haringey alone intends to knock down more than three and a half thousand homes. If past experience is anything to go by, former tenants will have difficulty remaining in the area.
This was one of the difficulties the Offstage Theatre Company found when they decided to again interview the people on the Beaumont Estate in Leyton whom they had interviewed in 2005 not long before that estate's demolition began. It was no simple matter getting in touch given that of the original 4490 people on the estate only 234 remained in the area.
In 2006, the company had constructed from those early interviews the play Home which they performed in St Catherines Tower on the estate.
The new play Re:Home shows us dramatised extracts of the earlier interviews alongside recent interviews. It does so in a gentle stylised form directed by Cressida Brown. There is almost a poetic feel to the way characters are positioned, speak, and interact with each other.
They do so in an unusual theatrical space which has been divided into two sets of deep-raked seats reminiscent of those in an ancient Greek theatre, each facing the other. We sit in one set and the actors perform in the other.
As we enter the space, footage of the old Beaumont Estate plays on a screen at the back of the performing area. The huge towers in particular look grim and forbidding. None of us could be surprised to learn that the residents voted in favour of demolition.
Yet, as the 2005 interviews show, Beaumont residents had mixed feelings about what was happening even then. It was home. It was a community and many had good things to say about it.
This sense of community is something that is still missed in 2015. It is why many of the kids make return trips to the area.
The community was dispersed for a variety of reasons. It was a lot more expensive to remain. A few took the opportunity to relocate away from the city. Most were given places in Dagenham, Enfield and Romford.
The first part of the sixty-minute performance is busy with various characters, and the difficulties the company had in contacting them. Gradually, the show focuses on two particular groups of people.
There is the playful often funny conversation between an older couple and their friend.
However it is a lively group of four kids aged about ten in 2005 who become more significant as the play progresses. After all, if anyone was to benefit from the demolition it was the young.
The show does not make any judgements on the wisdom of demolition but it does give voice to a number of those whose subsequent history is in some ways the poorer for the changes. That is something the government should bear in mind as they tear up old communities in the name of market regeneration or some other grand design.
Reviewer: Keith Mckenna