Rear View
David Wheeler, Cecilia Knapp & Jemima Foxtrot
IOU
Blackpool
–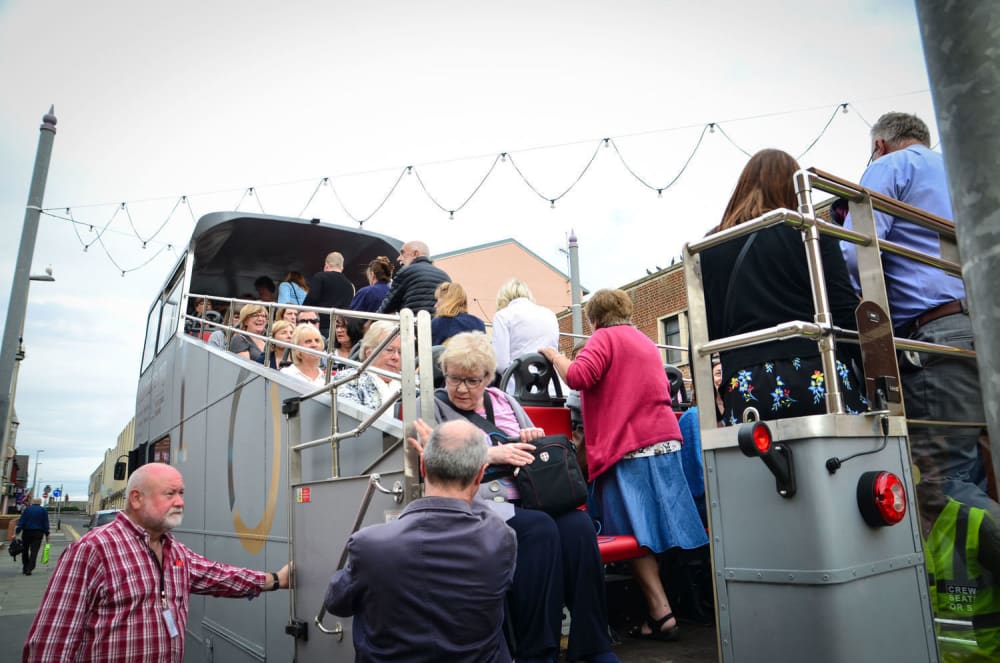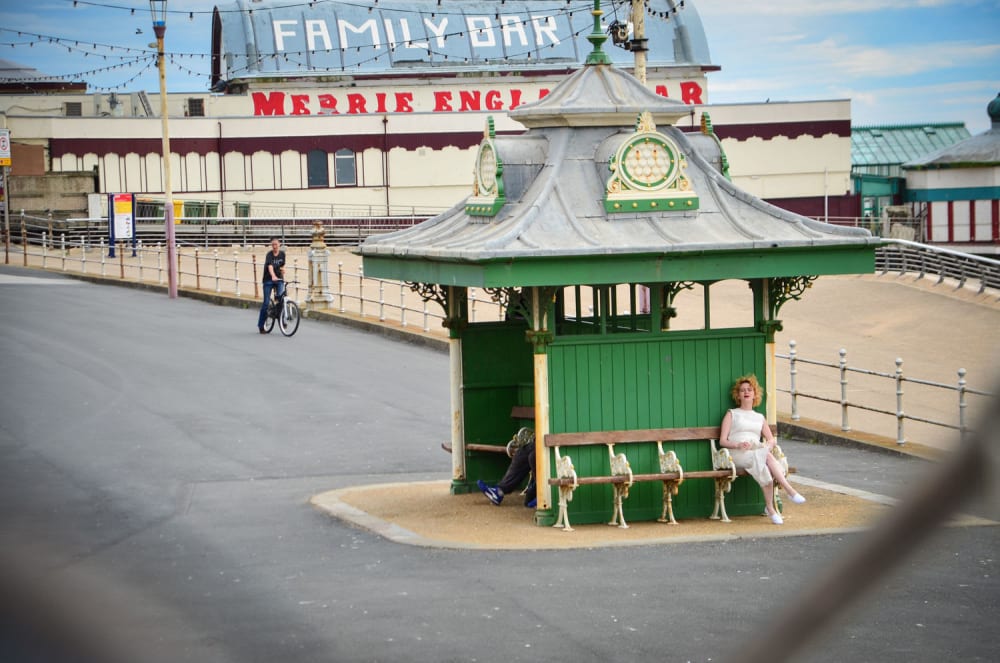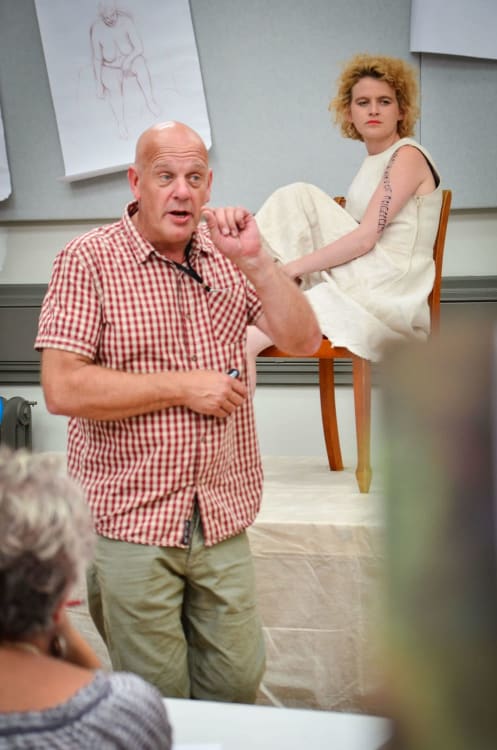 An open-top bus tour in and around Blackpool Promenade becomes a meditation on ageing in this unusual but underpowered production.
Whether it's street theatre, performance poetry, or even a kinetic art installation, is for its audience to decide as they sit aboard a specially-adapted double-decker bus where the tiered seating faces backwards.
On a short tour around the resort, the audience repeatedly encounters a character musing on life in her 60s, but from the viewpoint of the woman she was in her 20s, and eavesdrop on her philosophising via headphones. Memories are triggered at various locations, but since several are along the breezy promenade, too much of her conversation whistles away on the wind.
Even when not 'stolen', the language already suffers beneath a backing track that could most kindly be described as nail parlour Muzak. Performer Jemima Foxtrot, who rotates the role with colleague Cecilia Knapp, battles bravely but lacks the dramatic ability to serve up an appealing or engaging character. The occasional improvised tableaux that are suggested when she briefly engages with some of the resort's real-life denizens carry far more theatrical potential. They become the conversations you really want to hear...
Rear View starts interestingly enough, in a life-drawing class above Blackpool's Grundy Art Gallery. The audience are actively encouraged to pick up pencil and paper to sketch Ms Foxtrot, and do so with an unabandoned zest rare amongst theatregoers. It's just a shame that when she leads us outdoors and aboard the waiting bus, all such interaction is left behind.
The performance has been devised and produced by Halifax-based theatre-makers IOU and shipped into the resort for three days by Blackpool cultural partnership Leftcoast.
There's an undoubted degree of technical ingenuity to it all—but still in search of a story worth relating.
Reviewer: David Upton