Reasons to Stay Alive
Matt Haig, imagined for the stage by Jonathan Watkins, text written by April De Angelis
Sheffield Theatres and English Touring Theatre
Northern Stage, Newcastle
–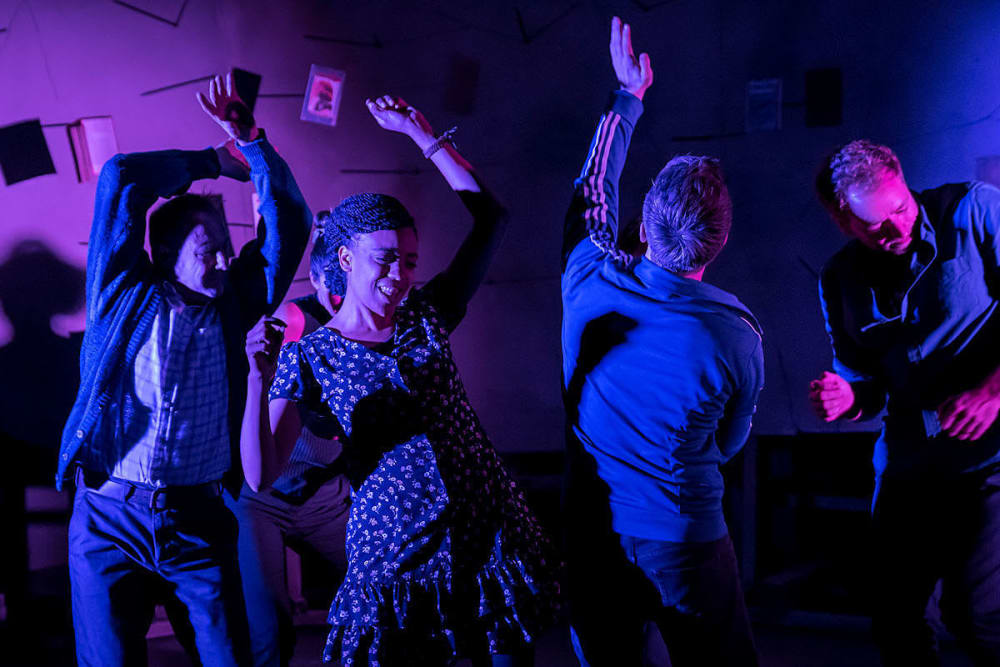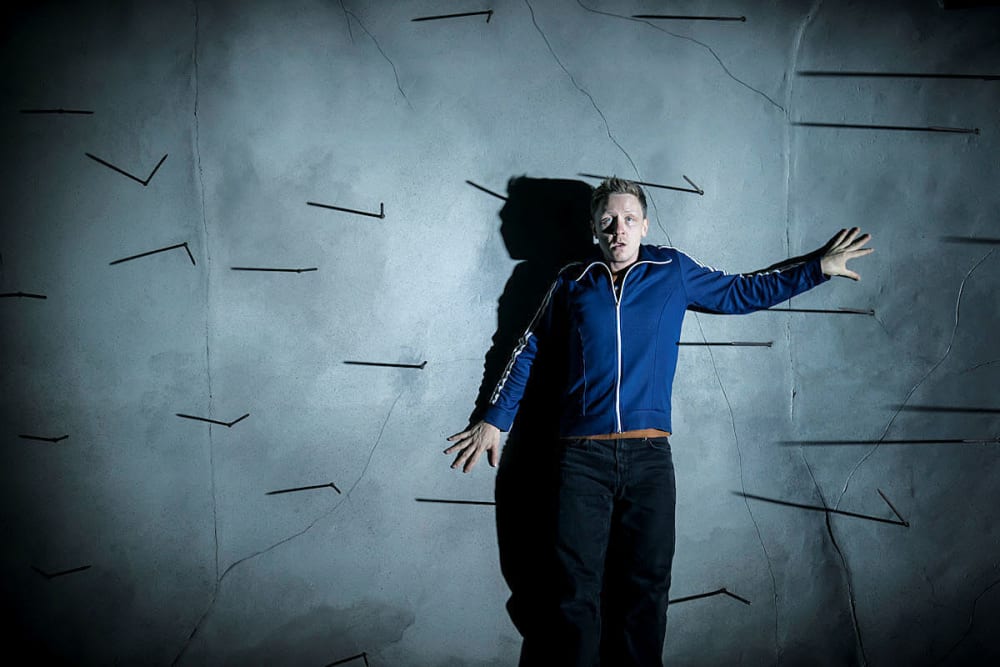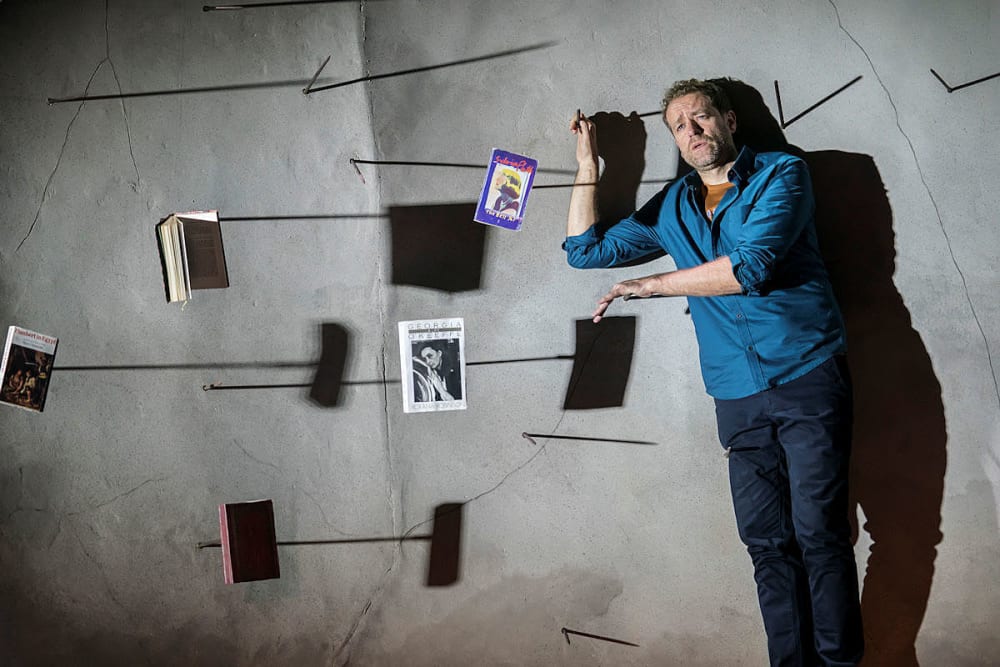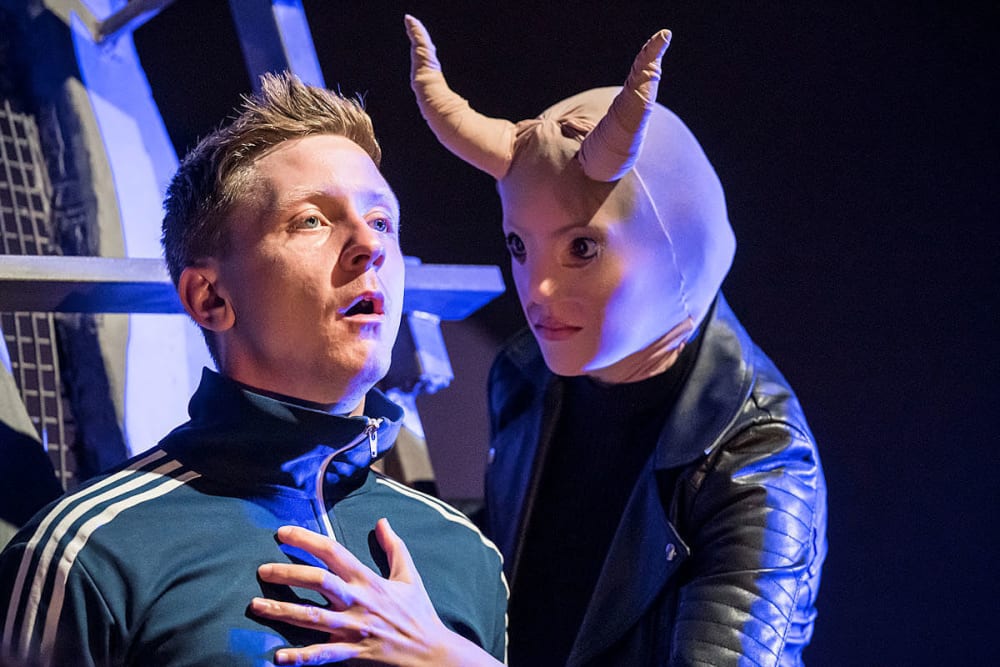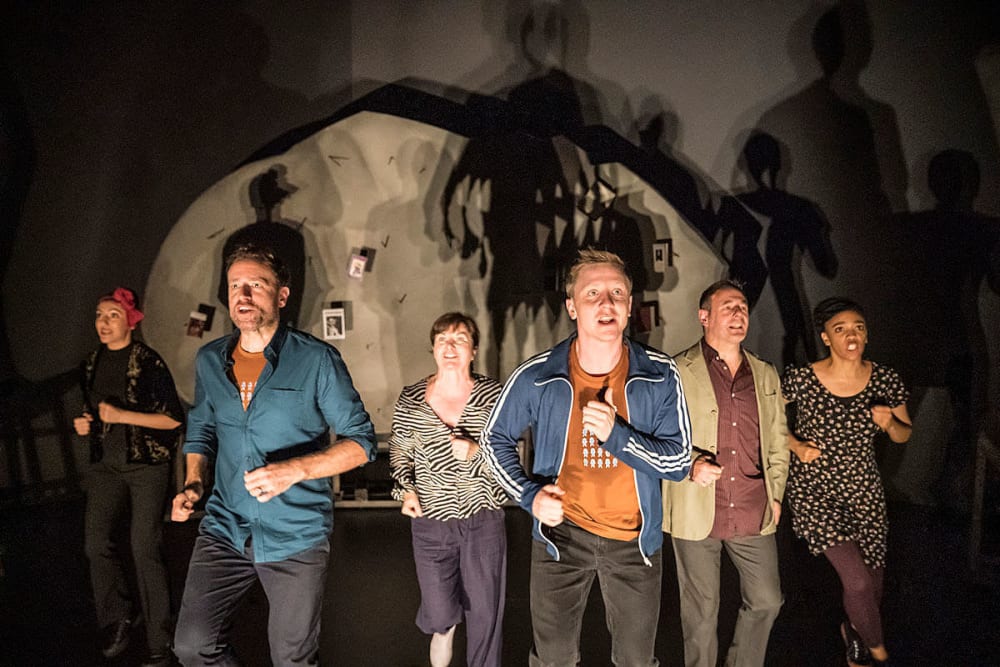 Matt Haig's memoir is a deeply personal, moving and detailed account of living with (and surviving) anxiety and depression and to bring it to the stage requires much more than a good script, even one by such a fine playwright as April De Angelis. The man credited as director, Jonathan Watkins, realises this.
I say he is "credited as director" because he is much more than that.
Starting his theatre career as a boy of 12 with the Royal Ballet School, he danced with the Royal Ballet Company for ten years, experimenting with choreography from an early age, and he went on to make work with, among others, the Royal Ballet, Northern Ballet, Sadler's Wells and Royal Opera House, as well as being movement director on productions at the Royal Court, the National Theatre, the Donmar Warehouse and the Manchester International Festival.
The mix of Watkins's physicality and the words of Haig mediated by De Angelis is a hugely effective way of taking us inside Matt Haig's mind as he lives through (although finding the idea of dying very attractive) the bleakness of depression. And we are taken there, right inside his mind, reliving his experiences, guided, like him, by an older Matt, the Matt who survived.
The action takes place on a curious structure (designed by Simon Daw) which could be a cutaway of an egg, or even a human brain. It's in three parts which can be moved around and it can be climbed on.
The play opens, inside the "egg", with an Ibiza disco, all dark purple / blue light, strobes and loud music, but very soon Matt is climbing up the "egg", to the top of a cliff, six steps up and on the seventh… The older Matt intervenes.
Dance, choreographed movement, music, conversations take us through Matt's life, the lows and the highs, the support of his girlfriend and family, the celebrations of the seemingly simple step of managing to go to the corner shop to buy a bottle of milk, the steps forward and the steps back. It's deeply engrossing and we feel for every moment.
It requires sensitive playing and the cast—Phil Cheadle (Older Matt), Chris Donnelly (Dad), Janet Etuk (Andrea, Matt's girlfriend), Mike Noble (Younger Matt), Dilek Rose (Dawn / Jenny / Rose and the strange demon which licks Matt's face) and Connie Walker (Mum)—certainly provide it.
We learn so much about depression and what it does to the person who suffers from it, but not in a sort of documentary fashion (which I confess was my fear in advance of the show) but in a way which is totally and effectively theatrical, involving and moving.
Reasons to Stay Alive moves to HOME Manchester (29 October to 2 November), York Theatre Royal (5–9 November) and Leeds Playhouse (12–16 November).
Reviewer: Peter Lathan