Rebecca
Michael Kunze & Sylvester Levay, based on the novel by Daphne du Maurier, English translation by Christopher Hampton and Michael Kunze
Steven M Levy for Charing Cross Theatre Productions Limited
Charing Cross Theatre
–

Listing details and ticket info...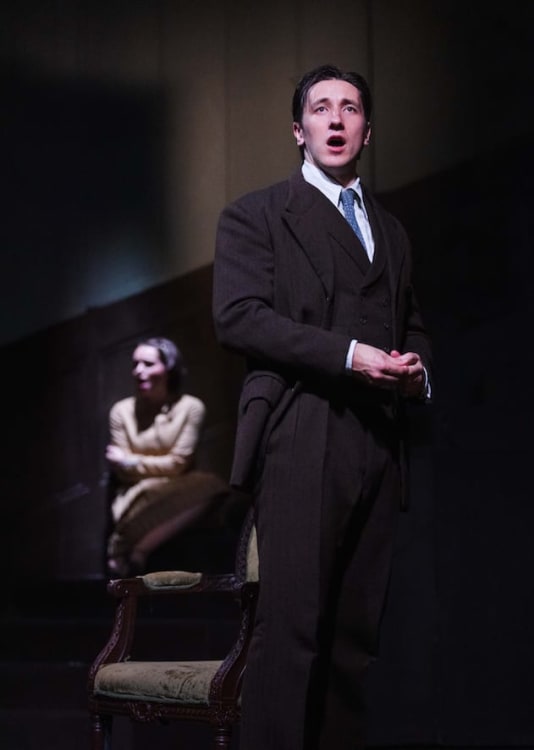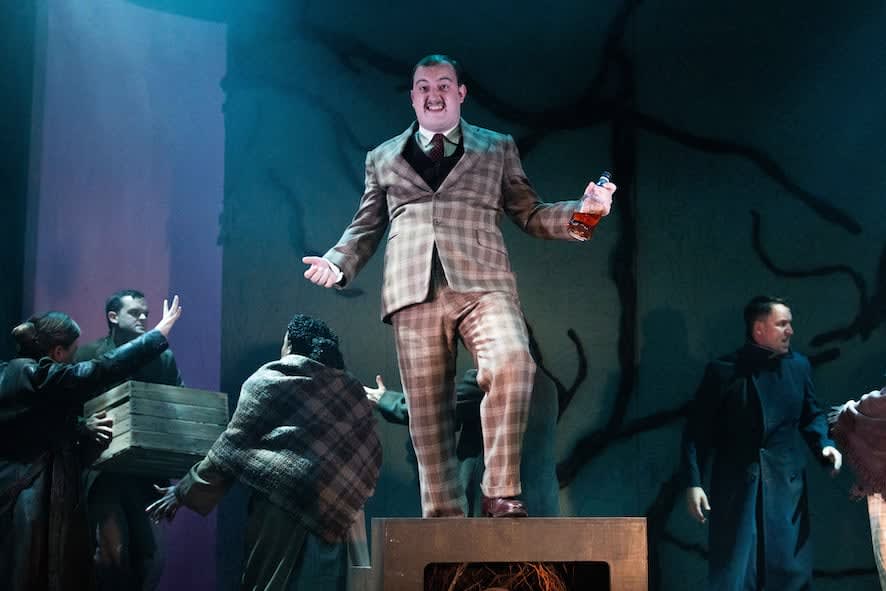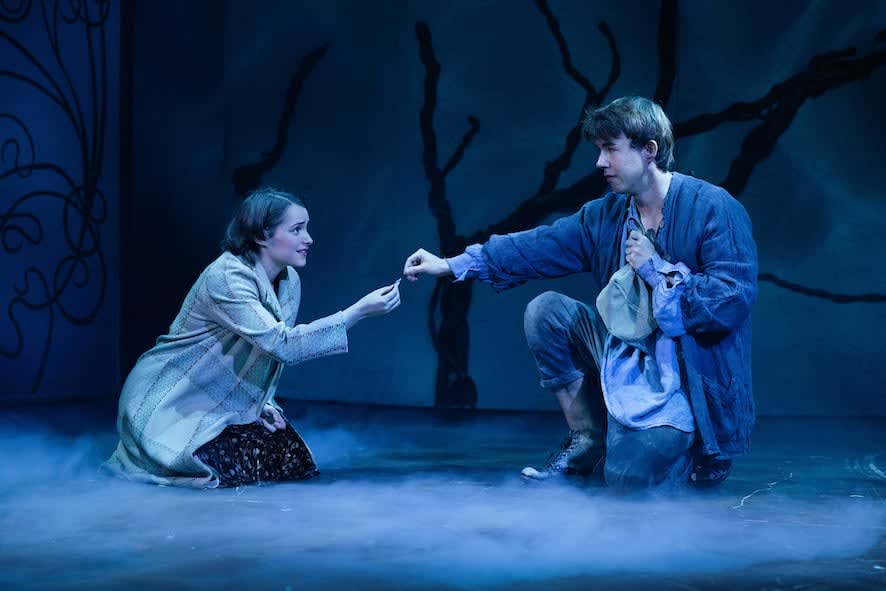 The original 2006 German language production of this musical version of Daphne du Maurier's novel was a resounding success in Vienna, but, though there have been productions around the world, we have had to wait a long time for an English version, since a Broadway production scheduled for 2012 was scuppered following a scandal over its financing. Does it come up to expectations? Well, it depends what they were.
This adaptation begins, like the book, with the young woman (called simply I in the cast list) who became the second Mrs de Winter narrating in song "Last night I dreamt of Manderley", and it sticks closely to the novel. The opulent Austrian production was in the 1,200-seater Raimund Theatre, but the Charing Cross Theatre is of modest size and could be better scaled for this intense and intimate story of a unworldly young woman swept off her feet and made mistress of a grand house where she is confronted with a housekeeper devoted to the memory of her previous mistress, a mistress who died mysteriously.
It is a score packed with over thirty songs plus reprises, some are lilting melodies that are easy on the ear but getting increasingly agitato as tension increases and the Cornish waves crash, percussion and rhythm section sometimes swamping lyrics.
Lauren Jones sings beautifully and is charmingly innocent as I and, though there is little chemistry between her and Richard Carson's restrained Maxim de Winter, she masters the change as the character acquires confidence. Inevitably, perhaps, Kara Lane's Mrs Danvers (like Judith Anderson in Hitchcock's movie version) is a dominating presence; you just have to see her halfway up a staircase to feel her malevolence. Hers is the image you remember.
Sarah Harlington and Neil Moors as Maxim's sister and her husband give sound support and a touch of humour, there's a quirky cameo from Shirley Jameson as I's American employer, Alex James-Ward as Rebecca's blackmailer brother oddly gets a comic number, David Breeds is beach-living Ben and Piers Bate is estate manage Frank Crawley, on the side of Maxim and his new wife and sounding totally truthful as he sings "Honesty".
A frenetic chorus delivers rather artificial excitement and has some strange choreography, but they, like the rest of the cast, are blessed with good voices. The production's problems lie in the staging, which suggests director and designer haven't made their minds up.
Decor ranges from videos of waves and wind-tossed trees to multiply hinged scenery, sometimes stylised, sometimes architectural and gloomy. Actors at the front of the stage pass through the flimsy front curtain to enter a new scene; bellboys crouch behind a hotel counter ready to pop up with props when needed, and when the newly-married de Winters go on honeymoon, they clamber over furniture treated as clifftops. A projection of Venice starts spouting roses to match a romantic moment, and when finally Manderley burns down, its staff rush through the auditorium with a lot of red light and smoke. Eclectic is putting it mildly.
Successful when originally done on a grand scale, this could also work as a chamber piece, but desperately needs a definite decision on style.
Reviewer: Howard Loxton