Rebecca
Daphne du Maurier, adapted by Frank McGuinness
King's Theatre, Edinburgh, and touring
(2006)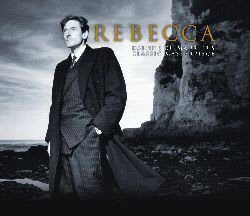 Returning to Edinburgh after a successful run last year, Rebecca is a delightful suspense/thriller which captivated audience members and provided a wonderful evening's entertainment.
Never having read du Maurier's novel, and having no real familiarity with the story, I found the adaptation easy to follow - if at times slightly rushed. This is a well-cast production, starring Nigel Havers as Maxim de Winter and Jenna Renshaw as Mrs de Winter, although at times Rosalin March's Mrs Danvers seemed to grow slightly too cartoonish to be taken seriously.
Robert Jones' design consists of a pebble-coated beach, a projection screen, and a set of stairs; props and furniture are taken on and off stage throughout the production as required. For the most part this served the play well, although there were times when the device of walking from one end of the stage to the other to signify traipsing through the corridors of Manderlay seemed a bit coy.
Rebecca was an absolute pleasure to watch, and while this was not a production that offered a great deal of food for thought or material to reflect upon after one left the theatre, it was a high quality production that the entire audience enjoyed.
.
Reviewer: Rachel Lynn Brody