Red Ellen
Caroline Bird
Northern Stage
Northern Stage
–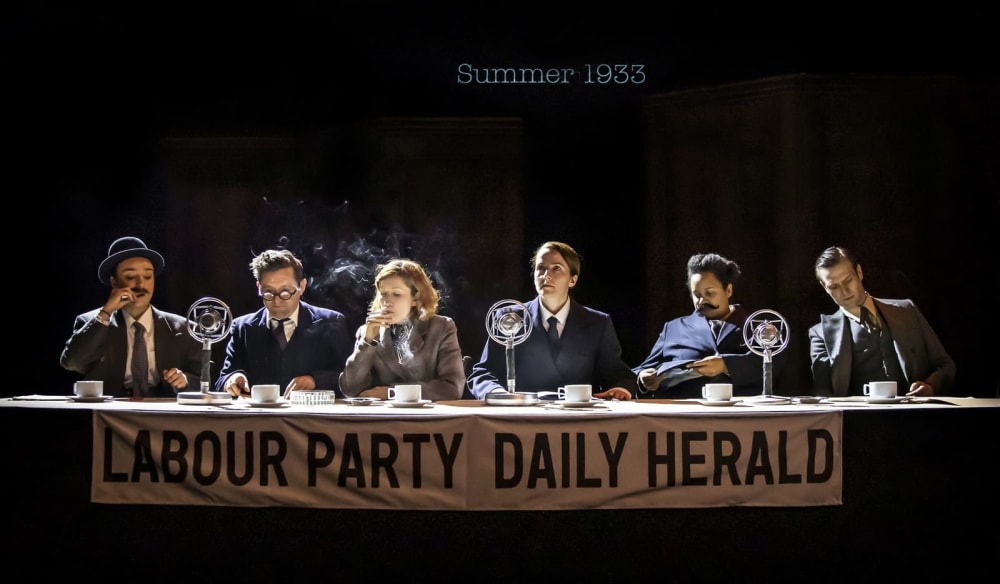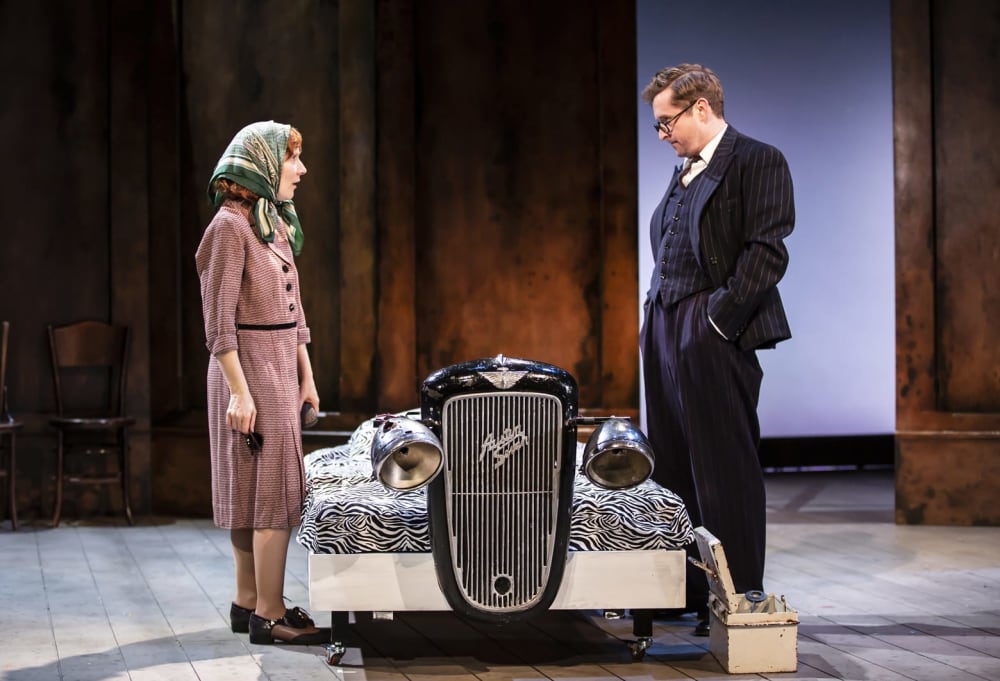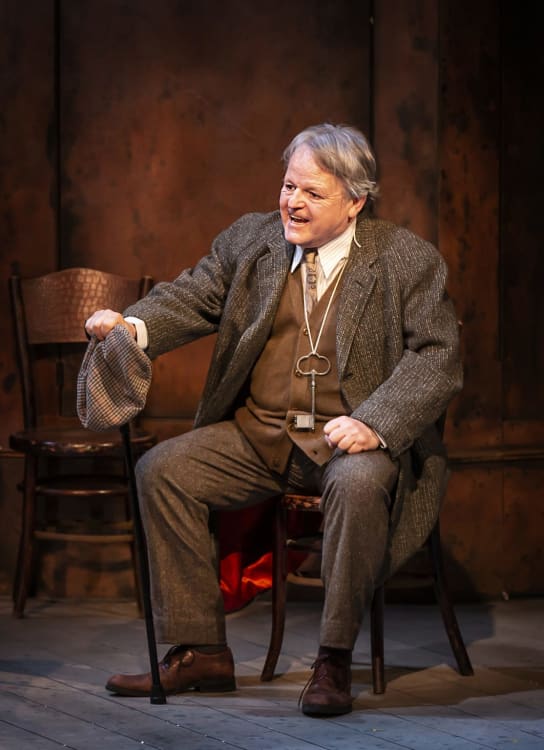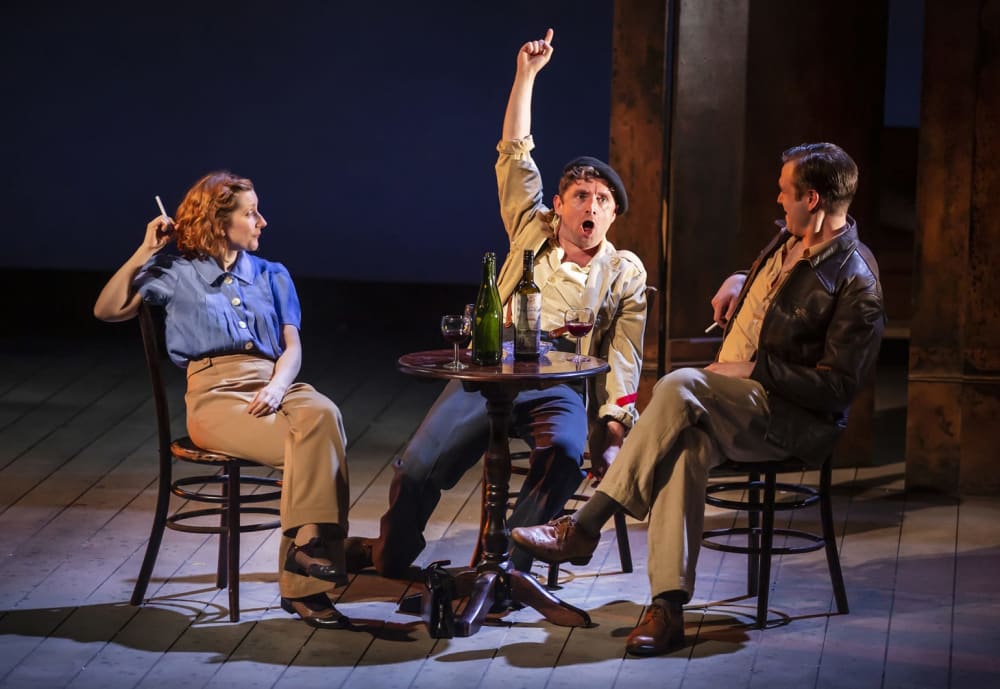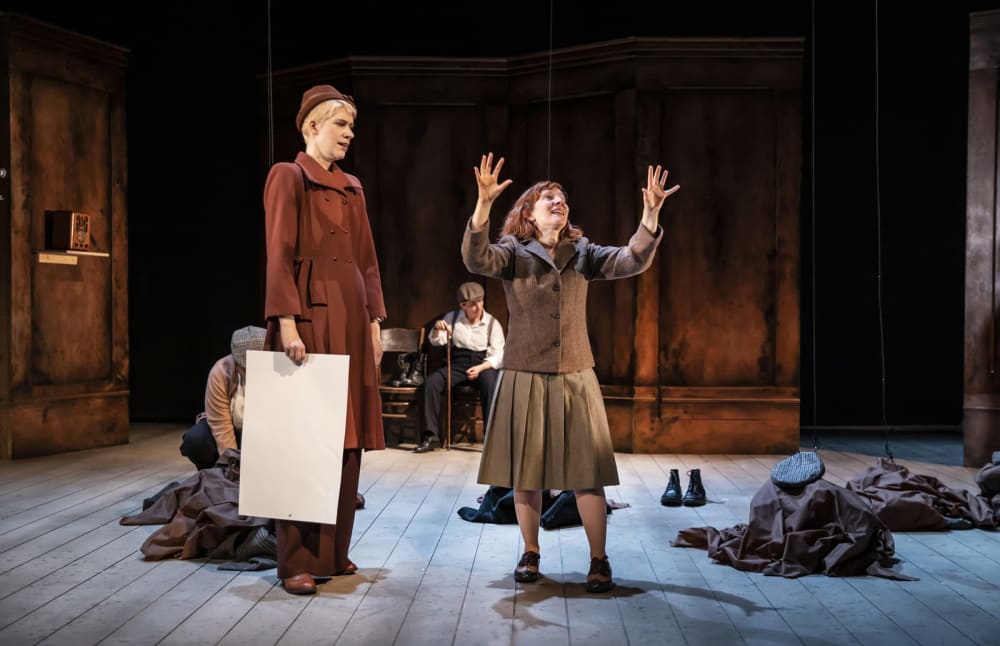 You'd go a long way to beat Wils Wilson's production of Caroline Bird's new play about the legendary North East politician and heroine of the Jarrow March, Ellen Wilkinson.
At three hours, it's pretty long, but such are the visual treats (and not a video screen in sight!), the power of the acting from the eight-strong cast—a true ensemble—and the strength of the script that it rarely drags.
Plus which, Wilson stamps her own individual style on each scene. Everything here is in full view, costume changes are often centre-stage and run alongside the dialogue. The set (design by Camilla Clark, as are the costumes) is built round fourteen versatile wooden structures like giant wardrobes, which the cast move about and open up as required.
It's the first time I've seen set moves taking place while people are having sex. And the speed and versatility of all changes means when Bettrys Jones's Ellen is in a terrible car accident, the crash plus her hospitalisation miraculously is handled in the blink of an eye.
Many of the cast slip in and out of various roles including Einstein, Ernest Hemingway and Churchill, as Wilkinson battles for basic rights not only in Jarrow but Nazi Germany, Franco's Fascist Spain and the USA (where she helped establish the UN).
In 1920, she became a founding member of the Communist Party of Great Britain, though this affair faltered and she resigned from the party to become the only female Labour MP, for Middesbrough East in 1924.
She was elected to the Jarrow constituency one year before the historic march of 1936. At the time, the march seemed to achieve little (the marchers were shunned at Downing Street) but it has since been recognised as a vital part of our political history. Wilkinson was also an author and journalist and her book The Town That Was Murdered about Jarrow's shameful neglect is an essential part of our political education.
These are the facts. The flesh and blood of the woman, her strengths and foibles, her personal triumphs and disasters come alive on stage. Her health was rarely good and deteriorated as she got older. We see her swallowing jarloads of pills as the consumptive coughing takes an increasing hold, yet this is never melodrama nor overmilked. And Ellen's death is portrayed in an especially moving and unexpected way.
Bettrys Jones is a tour-de-force as Ellen, tireless, inspirational, infuriating, passionate, sometimes self-destructive. Small dialogue exchanges symbolise how political success can threaten losing contact with her roots. Talking to a young London woman sheltering from the wartime bombs, she says, "I'm working class too, you know." The woman takes a long look and replies, "Nice coat."
Kevin Lennon's Herbert Morrison is an excellent mix of political strategy and marital perfidy. At one moment, he produces the most ironic laugh of the night with this line: "as deputy Prime Minister, people expect me to set a moral example'. The play strikes other contemporary chords as well, not least with the current antics of a certain Mr. Putin.
Sandy Batchelor's Russian spy Otto (like Morrison, at one time Ellen's lover) Helen Katama as sister Annie, Jim Kitson as Jarrow stalwart David, Churchill et al, Laura Evelyn as Ellen's compatriot Isabel and others and Mercedes Assad complete the impressive ensemble.
Kai Fischer's lighting design is highly atmospheric and a word for the role of movement director (not a credit I'd previously seen). It's Patricia Suarez and it's all fluid stuff. There's enough smoking on stage to suggest sponsorship from Imperial Tobacco. Ellen puffs away throughout, though clearly she's not a natural (if that's the word).
Certain anachonisms slip in. The word chalkboard was certainly not in use in the '30s, nor I suspect was the phrase 'conspiracy theory'.
Ellen Wilkinson's personal diaries were destroyed after her death, making the author's task more daunting (Bird worked for six years on the script). As she writes in the programme notes, "another writer would have written a different play about Ellen Wilkinson—there are so many Ellens to choose from." I'll settle for the version from Caroline Bird.
The production is from Northern Stage, Royal Lyceum, Edinburgh, Nottingham Playhouse and York Theatre Royal. It later tours to the last three as well. That's four companies bringing out a single play where in yesteryear it would have probably have needed only one. Quite a reduction and a sign of the times.
Reviewer: Peter Mortimer