Red Hot Pokers
Annie Herridge
The Camden Fringe
Upstairs at the Gatehouse
–

Listing details and ticket info...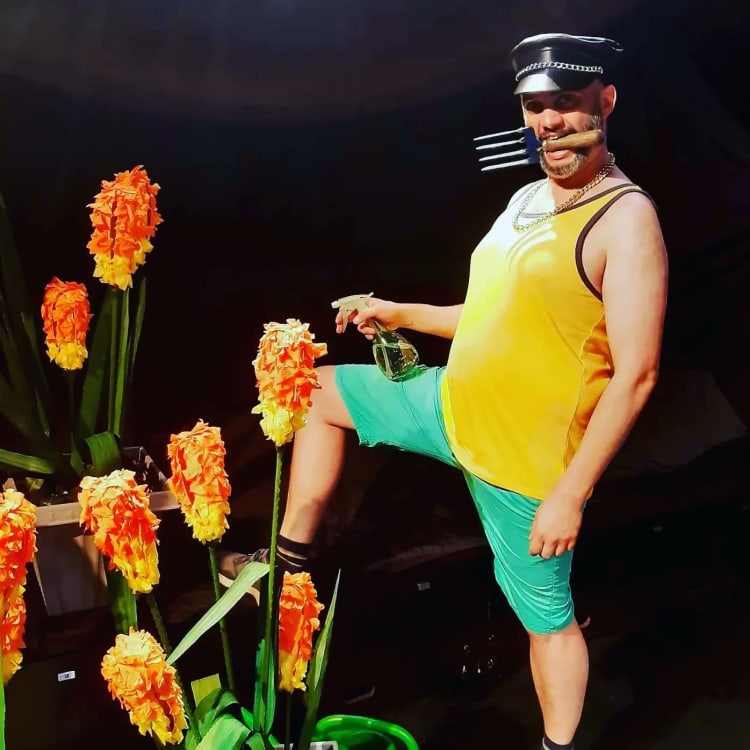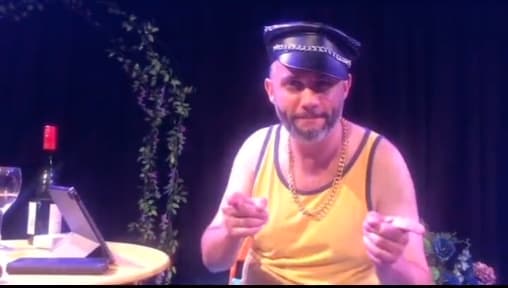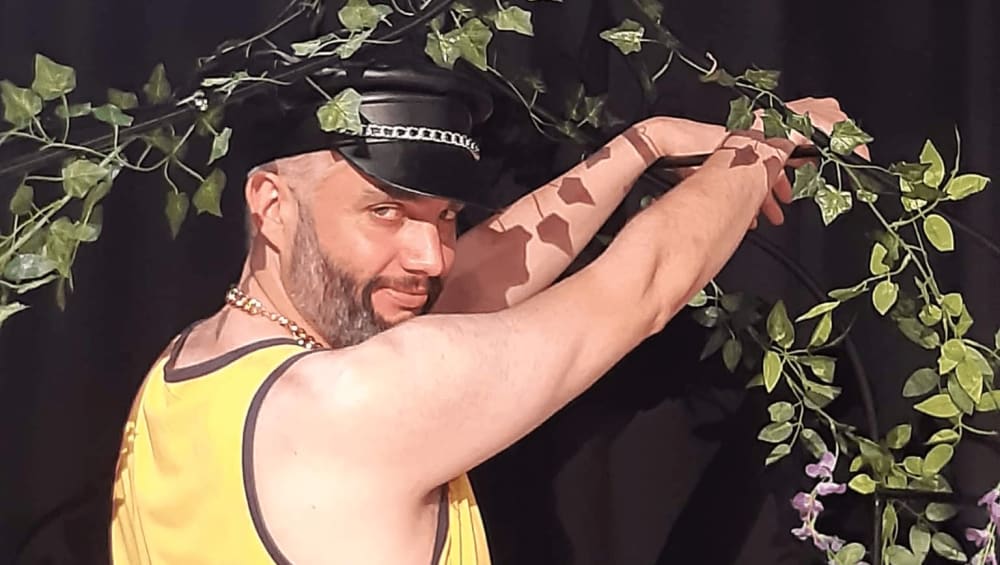 To create this play, writer and director Annie Herridge uses a form of verbatim theatre as it is largely based on recordings of conversations with her friend Jason, looking back on his life as he coped with cancer. The result is a 45-minute monologue, the length tailored to a Fringe Festival slot, in which Jason recounts his life as a gay man.
Jason grew up when male homosexual acts were illegal but he always knew he was gay. He says that at school, people would often say, "fuck the school's bully," so he did—and on numerous occasions. The text is full of that sort of jokey, faux-shocking candour. He is in-yer-face queer but not camp and claims to have been quite the pocket Atlas when he used to worked out, but his mother always knew he was gay and she hated him for it. "You've no right to be happy," she declared and got everything lined up for him to have aversion therapy and what he calls "genital lobotomy".
He escaped emasculation by taking a room in Soho, happily cruising and getting to know the best place for pick-ups, taking trips to Hampstead Heath. He gives a quick catalogue of encounters in the bushes with furtive closet queens, of married men who are like hand grenades (they go off in a second) and the strange kinks of some people.
An American called Danny becomes the love of his life, commemorated now by a rose in his garden. It was an open relationship but a happy one, tragically ended by AIDS. The hedonistic years of dancing to disco and ABBA are now by assignations through dating apps. Jason's self-description is "mature top" and he is very funny about his multiple partners. Then there is cancer, remission and then a finality.
Red Hot Pokers doesn't have the passion or the vitality of Jack Holden's Cruise, it has a much gentler manner. Though not without an element of anger, this is a man looking back in composure as he faces the end of life.
Sam Tully is engaging as Jason. Frank and funny with moments of pathos, he segues easily from chatting to the audience into bridging passages when he tends the plants of the garden that is his lifeline as he fights cancer or chassés away in a balletic reverie, but this is only a glimpse not a whole life.
We are told that Jason's mother and invalid father were both concert pianists and Jason became one too, but not a word more about his career. He moved to Soho, but then what? Can you garden on Greek Street? There is more to a man than his sex life and that is all that we are given. Tully gives him an authenticity of feeling but what he says, though interesting and relevant, has been filtered into what caught the dramatist's interest. There is much more to this story and this taster makes you want him to tell it, but it is nevertheless a celebration of a man who lived his life in his way with a resilience that keeps you laughing even as Jason's tale moves you.
Reviewer: Howard Loxton