Reflections
Jeanguy Saintus
Ayikodans
Leicester Cathedral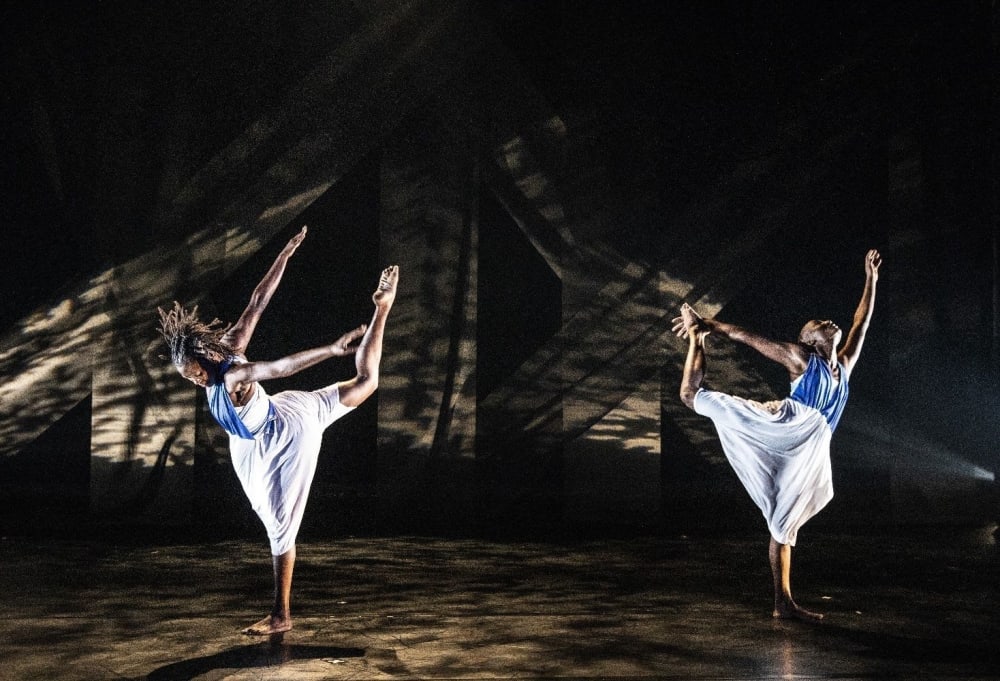 Reflections, a new commission by acclaimed Haitian choreographer Jeanguy Saintus and his company Ayikodans, marks the launch of the 9th annual Let's Dance International Frontiers (LDIF) 2019 festival in Leicester.
Always opening on International Dance Day (29 April), the festival's theme this year is Black Dance: A Contemporary Voice, and over the course of the next couple of weeks until 11 May, venues around Leicester will showcase and celebrate "the pioneers from the African and African Caribbean diaspora who have shaped the dance ecology internationally".
Spirituality is another theme for LDIF 2019, and Leicester Cathedral, the venue chosen for this opening performance is particularly apt. Reflections is Saintus's interpretation of his thirty-year involvement in dance and his relationship with his home country. Considering Haiti's inextricable relationship with vodou culture, this performance at the altar of a Church of England cathedral adds intriguing layers of discord and harmony (although frustratingly, with seating on the level, lines of sight are inevitably affected and much of the floor work was only visible by those on the front row).
With a golden light shining on the altar from the sun behind us, four dancers dressed in black tunics edged with coloured beads each take up a broom, sometimes used as a tool for its original purpose, sometimes appearing as a yoke across the shoulders, sometimes brandished as a weapon as the dancers striking warrior-like poses.
The four dancers (Emmanuel Gerant, Mackenson Israel Blanchard, Johnnoiry Saint Philippe and Sephora Germain) are stunning in their control, poise and intensity throughout the piece, whether dancing solo, in duet or ensemble. The programme notes that the company performs work which highlights tenacity and survival against the odds, rooted in folklore and tradition. Considering Haiti's history, survival against the odds is very much a part of everyday life, where slavery, colonisation and corruption, as well as the devastation of the earthquake in 2010 have all left their indelible scars. In terms of accessibility, I would have found some additional programme information on Saintus's influences and techniques, and / or the folklore which inspired the piece quite helpful as this is a difficult piece to follow with limited knowledge.
That said, this is an impressive commission and the venue certainly added both synergy and oppositional forces. My take on this performance as a whole is one of struggle, sadness but also resilience—I felt a sense of conflict with a higher being, of fighting against an unseen force. Every movement is carried to its fullest conclusion: claw-like fingers extend, muscle-straining holds and strong silhouettes are sustained, then released from position. These rigid movements combine and contrast with more fluid, animalistic poses, and sometimes jerky responses, as if controlled by another. The dancers' relationship with their hair in one of the later routines is effective, as is the more uplifting final sequence involving water—perhaps a cleansing and release? Drumming and song are key elements of Haitian culture, and the exhilarating drum beats, mournful tones of a cello and chant-like vocals complement the intensity of the dance.
A mesmerising and fascinating performance.
Reviewer: Sally Jack