Refugee Boy
Based on the novel by Benjamin Zephaniah and adapted for the stage by Lemn Sissay
Chickenshed
Studio Theatre Chickenshed Southgate
–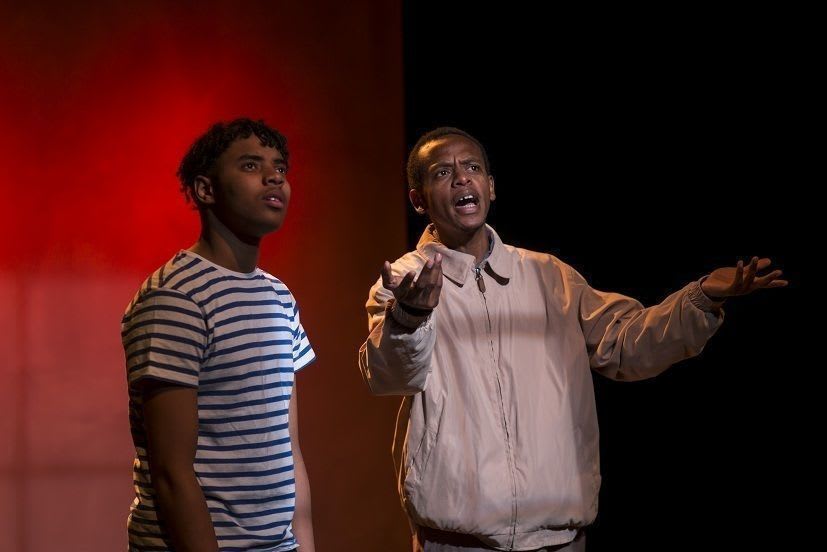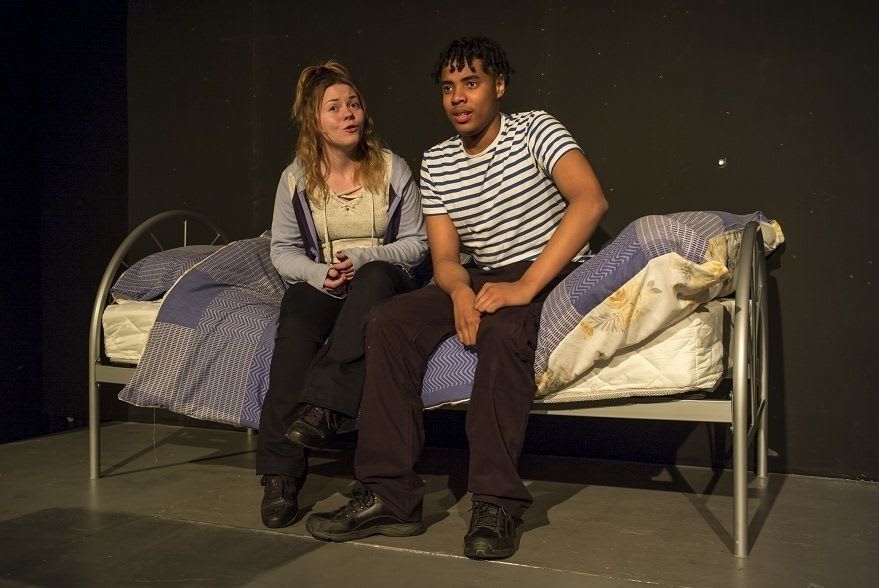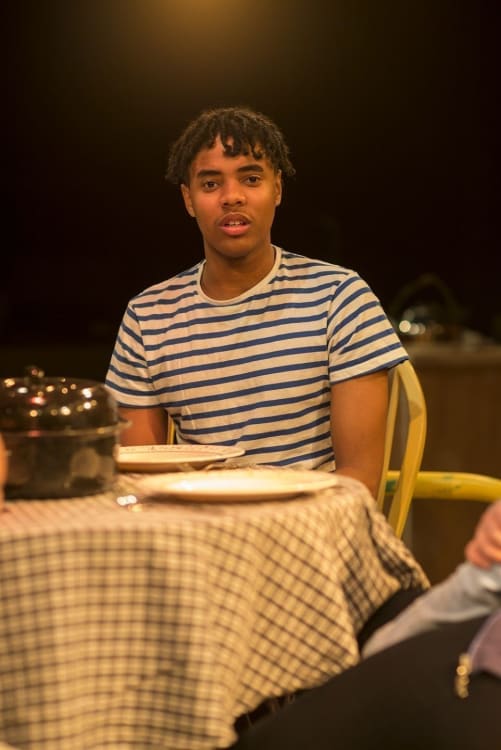 Benjamin Zephaniah's novel Refugee Boy was published in 2001 against a backdrop of general media hostility to refugees. A Mori survey in the year 2000 found that 80% of "British adults believe that refugees come to this country because they regard Britain as 'a soft touch'." In contrast, the book and its subsequent adaptation give us a sympathetic, positive picture of refugees.
Alem is the fourteen-year-old son of an Eritrean mother and an Ethiopian father. When conflict breaks out between Ethiopia and Eritrea, the family is threatened so Alem is taken to Britain by his father.
The story depicts a bright, sensitive youth who has an enthusiasm for knowledge, books and school which makes him seem quite nerdish. Gentle and responsive, he gets on easily with people he meets, most of whom are kind to him.
Lemn Sissay's adaptation keeps the storyline but plays down Alem's bookish character and makes him more assertive in shaping his own circumstances.
Chickenshed's production opens with a scene that emphasises how alien and disturbing Britain can feel to someone who has come from a terrifying situation in his own country thousands of miles away.
He wakes up in a hotel room to find his father has disappeared leaving only a letter which a hotel worker has found on the bed. Anxiously, he speaks in his own language, Amharic, his words being echoed in English by young voices from around the theatre.
In a striking visual sequence against a soundscape of carnival music, he then faces a slowly turning roundabout of officials listing what will happen to him.
This is a thoughtful show that is upbeat and occasionally funny. Demar Lambert gives a clear, confident performance as Alem (at a number of the performances, Soma Taylor-Patel will take this part).
He is supported by a lively cast that includes a very convincing court adjudicator played by Jamie Vaughan.
The United Nations refugee agency claims to be facing the highest recorded levels of people being forcibly displaced from their homes. It points out that more than half the refugees are under the age of eighteen.
Despite this worsening situation, Britain has become more restrictive and now receives only a third the number of asylum claims that it did when Benjamin Zephaniah's book was published. Often these people are locked in detention centres while a decision is made with less than half being granted asylum or some form of protection. It gives Refugee Boy a welcome topicality.
Reviewer: Keith Mckenna