Reginald D Hunter: In the Midst of Crackers

Mick Perrin Worldwide
Pleasance Courtyard
–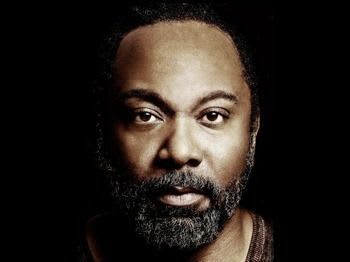 Clarity and honesty: these are the things which are important to Reginald Hunter.
Having passed the peak of youth, now an older man with a tinge of grey in his proud beard, Reg wants to say it as he sees, and wants everyone to do the same. As he asks, why be shy about life?
Demonstrating this by asking the audience various personal and surprisngly bizarre questions lifts a lid on how we end up hung up on telling little lies and obscuring embarrassing thoughts. Then yanking every ounce of comic humour out of those ideas with aplomb.
It's odd then that the final moments of the show are in fact marred ever so slightly by that same clarity that Reg has been espousing all evening. Having run out of time, to shrug and apologise for not quite getting in all the material he wanted to, is fine. It's a little cheeky to suggest the audience come back for his tour and get the 'proper ending'. With a top drawer comic and performer like Hunter, you'd expect a crafted show, timed to the show's limit, not a rambling attempt to scattershot a bank of ideas and miss the final summing up.
In any event, the man shows that he still has every inch of the comedic timing and pertinent observational powers upon which he has built a career. Even if the show ends with a whimper, it was one hell of a bang up until that moment.
Reviewer: Graeme Strachan