Relatively Speaking
Alan Ayckbourn
Theatre Royal Bath
Festival Theatre, Malvern
–

Listing details and ticket info...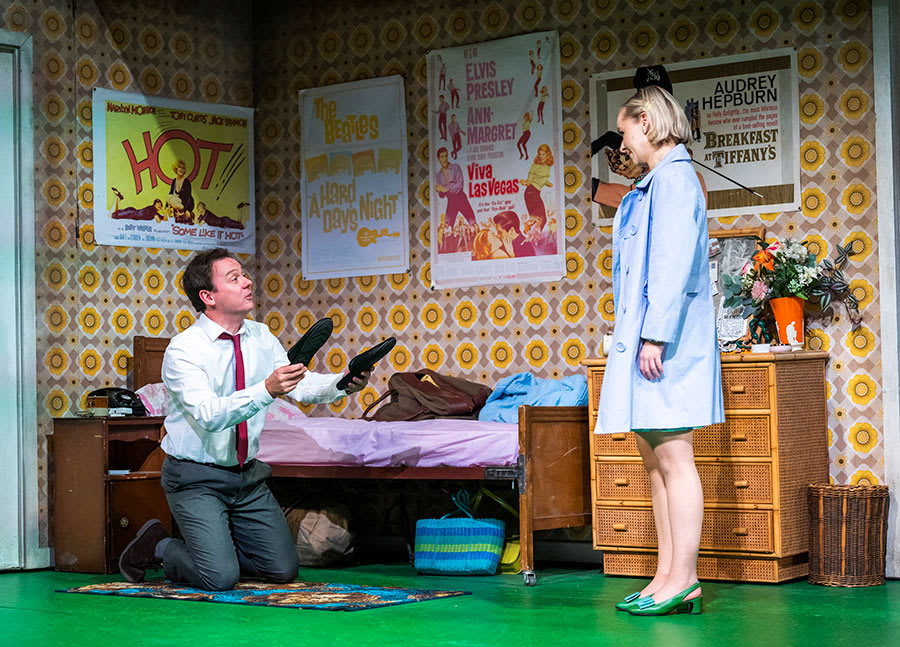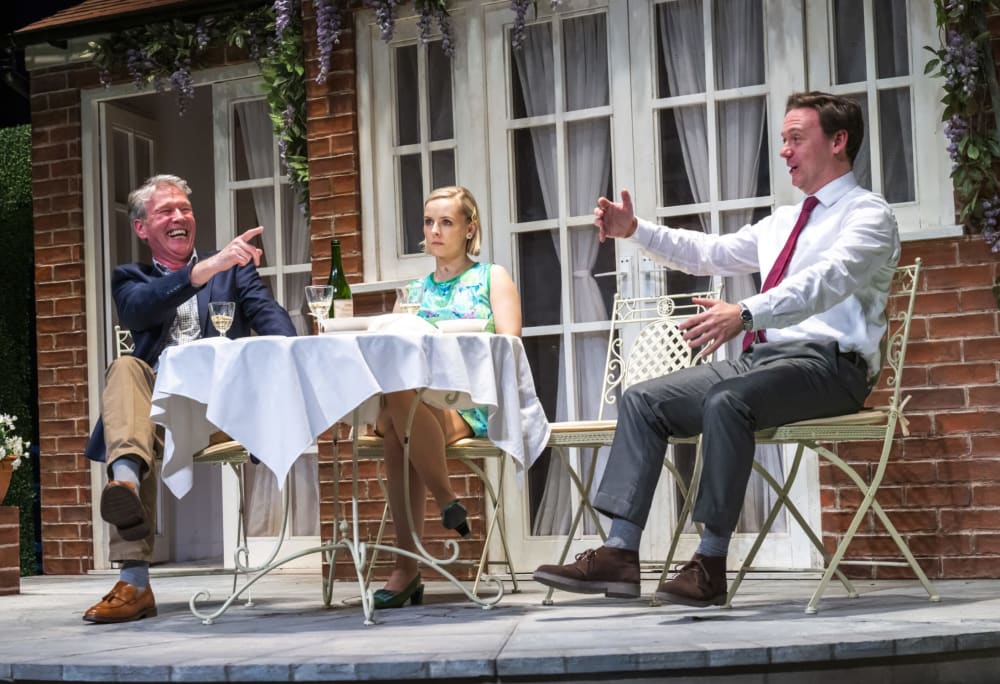 In 1965, the little-known Alan Ayckbourn, discouraged by poor reviews for an earlier play, set out to write one with a plot that was 'actor-proof'. He need not have worried. After a few changes along the way, the play eventually became Relatively Speaking and for nearly 60 years since, the cream of British comedy actors have made it time-proof as well.
The lines sound as sharp as ever, the wit still has the power to surprise in the hands of such a brilliant foursome as on this latest tour. I suspect that many in the audience, like me, were seeing this typical Ayckbourn masterpiece for the umpteenth time. They still loved it. I ached with laughter.
The story concerns Greg, who suspects his new girlfriend Ginny of having another lover, so follows her to the comfortable, wisteria-clad home of her parents Philip and Sheila, where he intends to press his claim to marry their daughter. Except that it isn't. And they are not.
Misunderstanding builds on misunderstanding, beautifully reflected in the frozen jaw, wide-eyed bemusement of Liza Goddard as Sheila, while Steven Pacey's wonderful timing teases every comedy nuance out of Philip's predicament after his secret ex-lover turn up on his doorstep.
Antony Eden, who like Goddard starred in the play's 2016 tour, is perfect as the nervy, whimpering Greg—an uninspiring catch it must be said for Olivia Le Andersen's perky, irresistible Ginny.
I wonder how that marriage would turn out. But it's quite likely that Ayckbourn, the master of domestic disharmony, would have told us somewhere in the 82 plays he has written since this first big hit.
Reviewer: Colin Davison