Relatively Speaking
Alan Ayckbourn
New Vic, Newcastle-under-Lyme
(2007)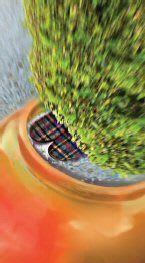 It's forty years since Relatively Speaking opened in the West End, propelling to prominence the man who is now one of our most widely performed playwrights.
To celebrate, Alan Ayckbourn is himself directing a revival of the play he wrote as a result of a phone call from the late Stephen Joseph. He asked Ayckbourn for a play for his summer season in Scarborough's theatre-in-the-round.
Joseph stipulated that it had to make people laugh, especially those whose holiday had been spoiled by the rain and who had gone into the theatre to get dry before trudging back to their landlady's house.
He told Ayckbourn the only conditions were that there should be no more than four in the cast and the budget shouldn't go over £10.
What followed was something entirely different from Ayckbourn's six previous works. Relatively Speaking has been described as the first recognisable Ayckbourn play as it focuses on the problematic relationship between couples and involves a number of misunderstandings.
The concept is simple yet the play is cleverly constructed, superbly written and almost universally appealing. It's hardly dated, even though there are references to 1960s mores - including postal deliveries on a Sunday - and the astute ending leaves you wanting more.
Relatively Speaking begins with Greg and Ginny who met only a month previously. Greg wants to get married but Ginny won't agree until she's persuaded her former married lover to stop ringing her and sending chocolates and flowers.
Ginny is supposedly making a rare trip to see her parents and sets off for Little Pendon. Greg finds the address and arrives there first. But Ginny is actually going there to see her ex Philip. Unfortunately his wife Sheila hasn't gone to church that Sunday morning. By the time everyone has been introduced, the four characters are at cross-purposes and confusion reigns.
Not only is this a cracking play, it has the bonus of being directed by Ayckbourn who staged it at Scarborough before taking it to the New Vic. Each line has been analysed so that it's either vital to the structure or designed to get a laugh.
The play starts in a contemplative mood as the two couples are introduced to the audience and their situations are explained. But as soon as Greg meets Sheila, misconceptions abound and the production gets a lift which lasts right until the end.
Dominic Hecht gives a rounded performance as the romantic, nervous in front of strangers and slightly old-fashioned Greg who feels he needs his girlfriend's father's permission for them to get married.
The slight Katie Foster-Barnes is equally impressive as Ginny, the good-time girl who wants to have relationships on her own terms but finds herself getting into almost inextricable predicaments.
Philip York is hugely enjoyable as Philip, the businessman living a mundane, suburban existence who spices up his life by having an affair with a much younger woman. York can say so much with just a glance.
Eileen Battye is delightful as subservient Sheila, the loyal wife who is prepared to put up with her husband's indiscretions and is often bemused at the improbable incidents being played out before her.
Ayckbourn returns to some of the themes explored in Relatively Speaking in his later plays. Although I've not seen all seventy of his works, I doubt if any other is as pleasurable.
Relatively Speaking was the first Ayckbourn play that the Queen saw. I'm sure she would give this revival her royal seal of approval.
"Relatively Speaking" runs until October 13th
Reviewer: Steve Orme