Rent
Jonathan Larson
Hope Mill Theatre
Hope Mill Theatre
–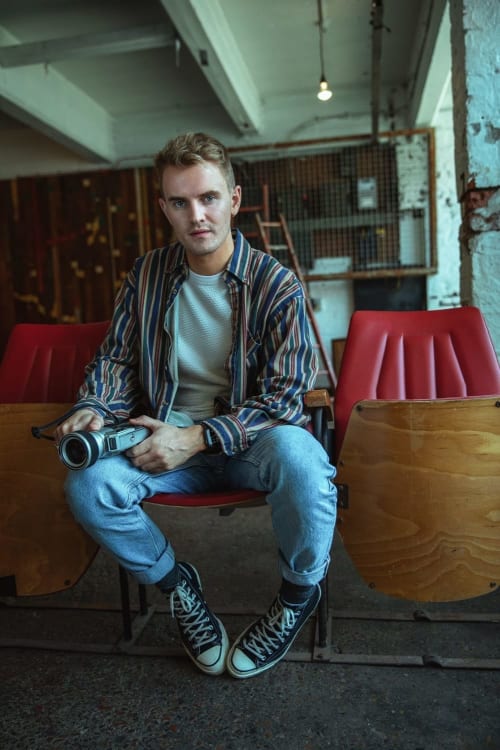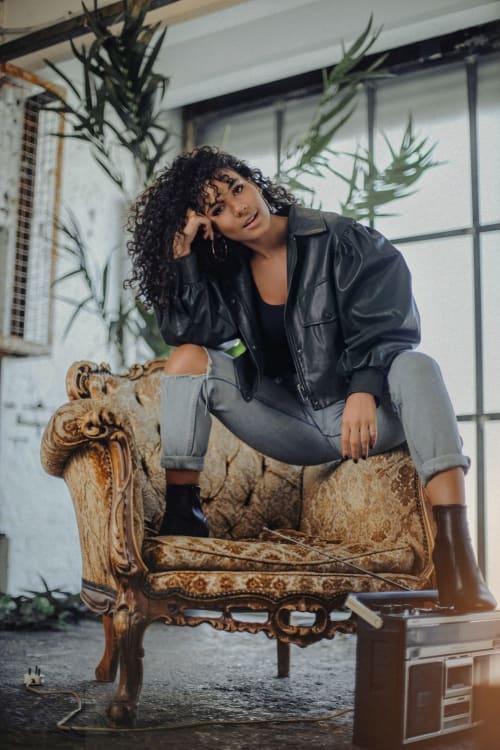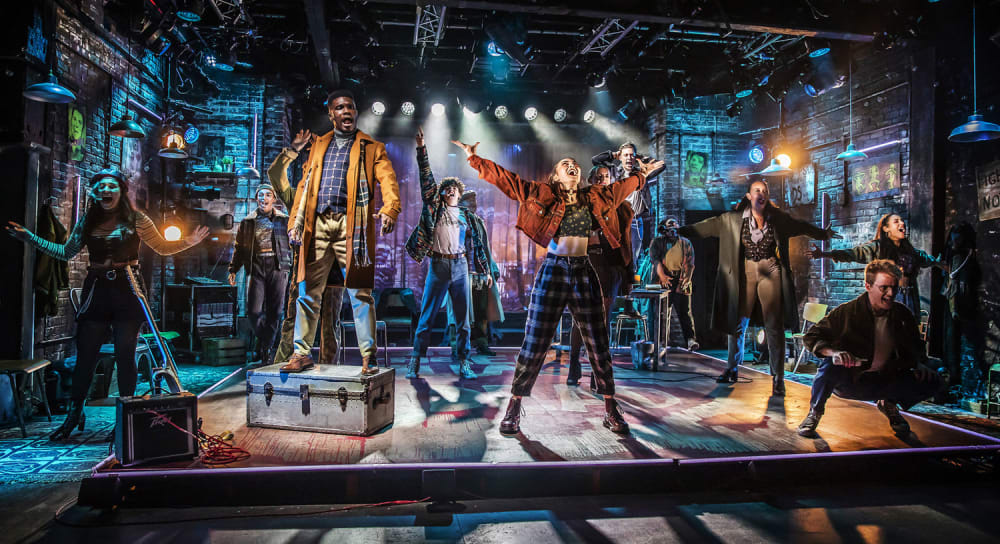 Both the show itself and this production of Rent have had a troubled history. Famously, creator Jonathan Larson died suddenly hours before its première, so never knew about its success—and never had a say in how it was subsequently developed. Hope Mill scheduled it for last year when theatres had reopened, but a second lockdown cut the run short and the production was moved online.
Now it's back, bringing its uplifting message of "There's only us / There's only this... / No day but today", with the auditorium at full capacity and many sold-out performances. Looking around, I estimated that at least a third of the audience probably weren't born when I first saw this show, which is both heartwarming and slightly depressing at the same time.
Larson took Puccini's La bohème and relocated it to a New York apartment block inhabited by a group of penniless artists at a time, in the early '90s, when AIDS was still a major issue but no longer an automatic death sentence (Puccini's artists were succumbing to 'consumption', or TB). Mark (Luke Bayer) is a film-maker who sometimes acts as our narrator as he films their lives. Roger (Tom Francis) is a moody musician, always "writing one great song", who begins an on-off relationship with Mimi (Maiya Quansah-Breed), a young night club dancer who helps to keep the local smack dealer in profit.
Benny (Michael Ahomka-Lindsay) was once one of their group but married a rich woman and now owns the block, so is considered to have sold out. Mark is called out to provide technical assistance for his ex-girlfriend Maureen's (Millie O'Connell) performance in protest against Benny clearing them and a 'tent city' of homeless people from the property—Maureen left Mark for lawyer Joanne (Jocasta Almgill).
Their group is completed by drag artist Angel (Alex Thomas-Smith) and lecturer Tom Collins (Dom Hartley-Harris), who start making plans together that would never be realised. After Angel's death, the group falls apart with arguments and accusations, but the survivors are reunited for an ending that shrinks back from that of Puccini's original tragedy.
I first discovered this show when I found the double CD of the original cast recording in Vinyl Exchange in Manchester for a fiver. I loved most of the songs, but when I saw one of the early UK performances at the Shaftesbury Theatre in London in 1998, I was disappointed with the production itself and some of the performances (I've been told it got much better). The terrible Chris Columbus film version didn't help, but I did get hold of a DVD of the stage production that is pretty good.
Luke Sheppard's production for Hope Mill has all of the joy I heard in that original recording. With 13 actors who remain visible at all times and a great-sounding 6-piece band all squeezed onto Hope Mill's tiny stage, some actions are a bit unclear or hidden, especially when they are portrayed more symbolically than literally (I'm not sure I would have realised that Collins was mugged at the start if I didn't know already). However, he gets good performances from all of his actors and choreographer Tom Jackson Greaves gets them all dancing at the same time without bumping into one another, which is impressive. Designer David Woodhead makes good use of the theatre's brick walls, dressed with lights and posters, to create the feel of a New York loft.
The plot is still rather loose, but there are some great songs and set pieces, from the rocky title song at the start, to the laid-back "Santa Fe", to the amusing "Tango Maureen" (where the title character's girlfriend and ex-boyfriend compare notes), the triumphant act I ending of "La Vie Bohème" and the most famous number opening act 2, "Seasons of Love". There are also some short sung answerphone messages (we considered 'voice mail' an American term back in the '90s) that work really well.
It's impossible to say what Larson would have done with this show if he had lived to develop it, but he has left us some well-written songs and a show which, while rough in places, has plenty of positive, hopeful messages. If you are considering a return to theatre post-pandemic, Hope Mill's production brings out all of the laughter, tears and great music that will send you out feeling suitably uplifted.
Reviewer: David Chadderton