Revolution
Game design by Kai Oliver
Nadezhda Zhelyazkova for Full Sail Productions
The Vault
–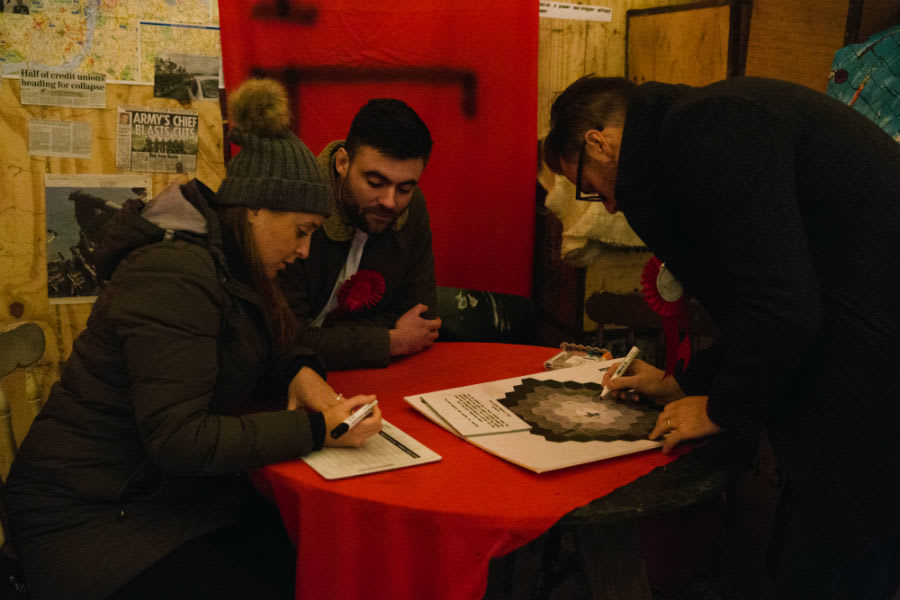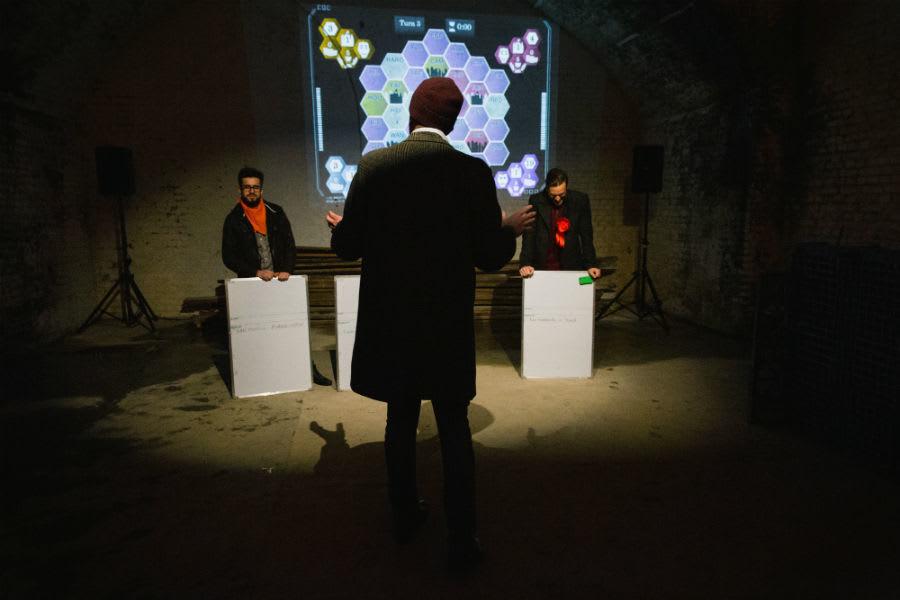 You have to be a fast gamester in Exit Productions' show Revolution where most of the performance consists of activity meetings with your faction, each of which lasts little more than five minutes and is slotted in between full audience plenaries.
Up to thirty audience members are divided into three groups based on a choice of word preference. Mine was a group that wanted to be principled, which turned out to be the Gaia environmental group.
There is a revolution in London. Our object is to defeat the government by taking over nearby boroughs, which we do with little opposition. It must have been a government even shakier than Theresa May's.
Then comes the faction fight for supremacy of the city, which seemed closer to the fratricide of Syria than London.
The multiple tasks needing to be completed by a group in five minutes require the devolving of responsibilities. At one point, I was sent to make a radio broadcast while other members of the group organised battle plans and a couple of members prepared statements for the plenary.
It can all take on a chaotic practical feel that turned even the most reluctant participant such as me into a manic activist.
There are spies, defections, the election of leaders, the designing of a flag, the creation of a manifesto, the making and chanting of your faction's slogans and a multitude of other activities which if you blinked you might miss.
It is all good, competitive fun with the theatre company steering us away from peace and unity by spreading rumours about the groups. Ours was reported to be expressing theological fundamentalism, another group as having introduced slavery.
The pressure is always to win, but conquest has no casualties, no refugees, no suffering. You probably wont even remember what the other factions stood for that was so different from your own. It's just a game.
It is as political as a game of chess and less dependent on skill. Gamesters will love it. Those wanting something with a political edge might be wise going elsewhere.
Reviewer: Keith Mckenna