RhineGold
Richard Wagner
Birmingham Opera Company
Symphony Hall, Birmingham
–

Listing details and ticket info...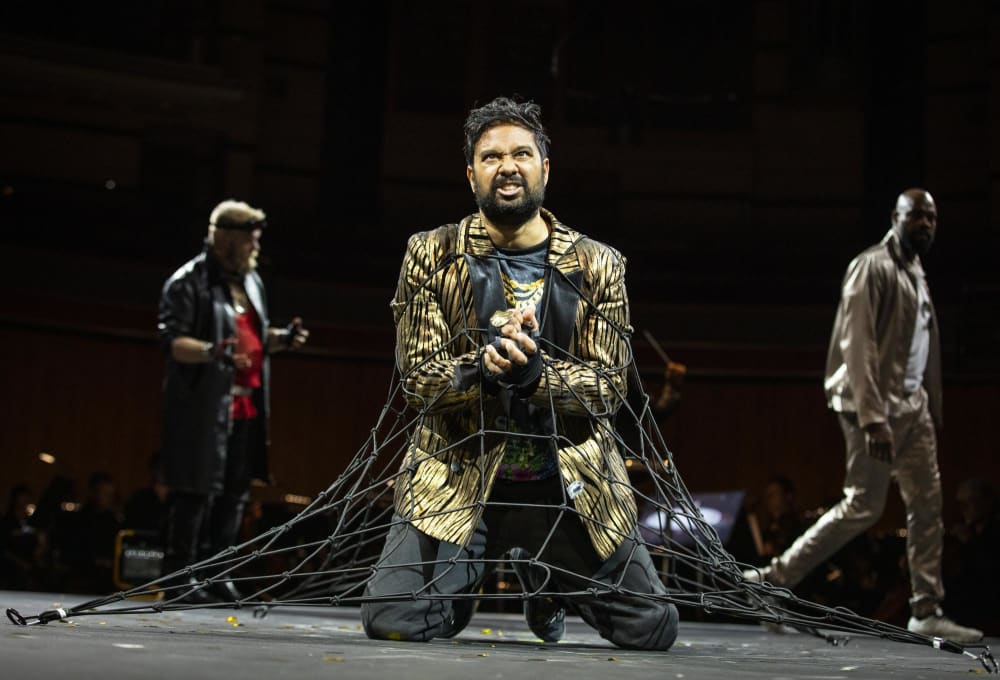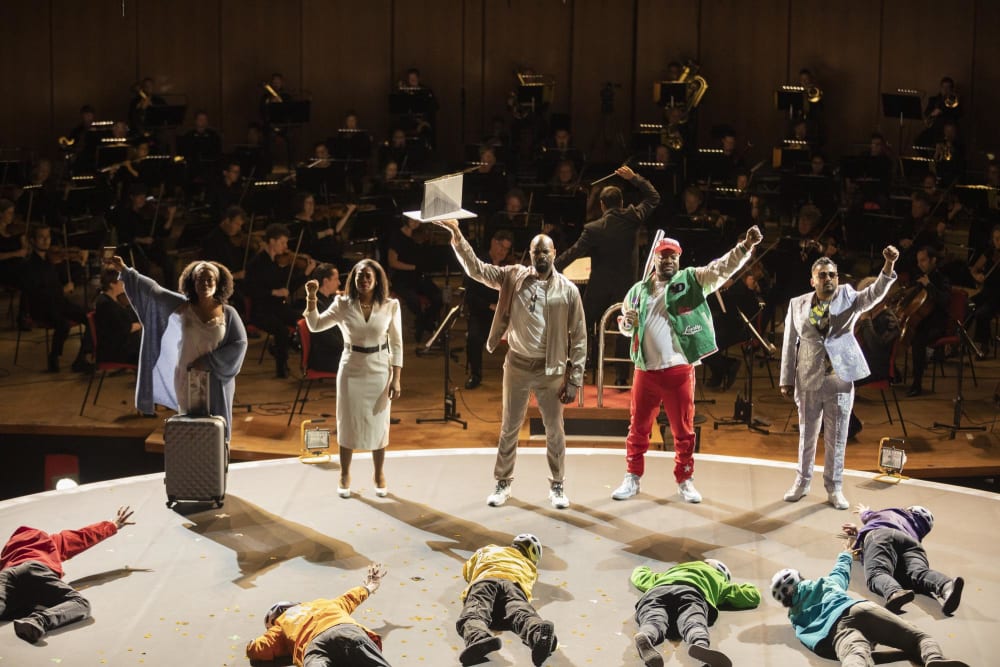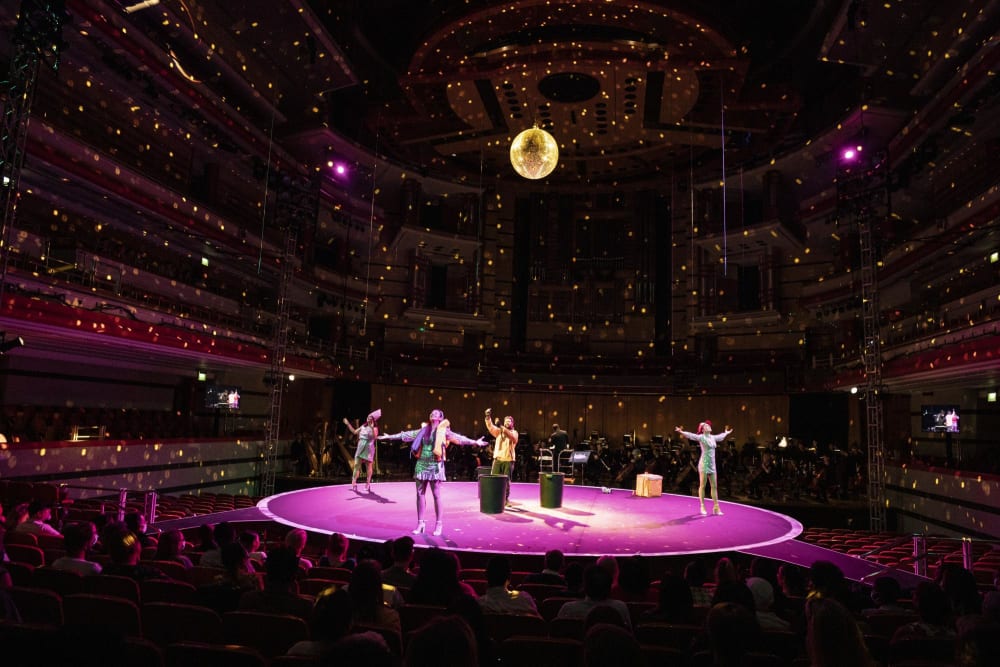 Graham Vick was to have directed Wagner's RhineGold for The Birmingham Opera but he died just before rehearsals began. He was 67. Richard Willacy's production, which was performed in his memory at Birmingham's Symphony Hall, was filmed on 2 August 2021.
Alpesh Shauhan conducts the City of Birmingham Symphony Orchestra. Wagner and the singers are in good form. The opera is performed on a bare, circular stage which has been mounted over the stalls area. There is no scenery. The modern era take is instantly established during the overture by newsreels of political demonstrations.
The translation is by Jeremy Sams. The way the title, RhineGold, is spelled with a capital R and a capital G suggests we are in for something different. Operagoers who want to see a traditional German epic with gods, giants, Nibelungs, Rhine maidens, rivers, mountains, forests, subterranean caves, smoke, fire and Valhalla, in a sublime and immortal era, would be advised to look elsewhere.
The Rhine maidens, the inefficient guardians of the gold, walk on in their high heels and silvery dresses. They look like glitterball sluts. Alberich (Ross Ramgobin), a randy dwarf, who wants to nibble and kiss them, is teased and humiliated. Wishing to conquer the world, he steals the gold, forges it into a ring and forgoes love.
Alberich is played as a decent and not very bright grocery delivery boy. He has a magic helmet which enables him to disappear and reappear in a changed form. Naively showing off, he transforms into a toad and is arrested. His curse, when Wotan (Eric Greene) takes the ring from him, is one of the opera's high spots and it is powerfully delivered by Ramgobin. His final words to the gods are a very Wagnerian: "Fuck you!"
Loge, a demi-god, a rogue and a liar, is played by Brenden Gunnell as a heavy metal biker, in leather, goggles and string vest. His nails are painted red. He is so camp you feel he should be singing about beautiful boys rather than beautiful women.
The giants are dressed like builders on site, wearing orange protective jackets and hard hats. Valhalla was very expensive and the agreed fee was that Freia (Francesca Chiejina), the goddess of youth, would be handed over to them when the job was completed. One of the opera's nasty and uncomfortable moments is when the amount of gold Freia is worth is measured against her body and piled high until she is completely hidden.
The Birmingham Opera's RhineGold can be viewed free on the OperaVision channel.
Reviewer: Robert Tanitch