Rich Kids: A History of Shopping Malls in Tehran
Javaad Alipoor, co-created by Javaad Alipoor and Kirsty Housley
Javaad Alipoor and Home in association with Traverse Theatre
Traverse Theatre
–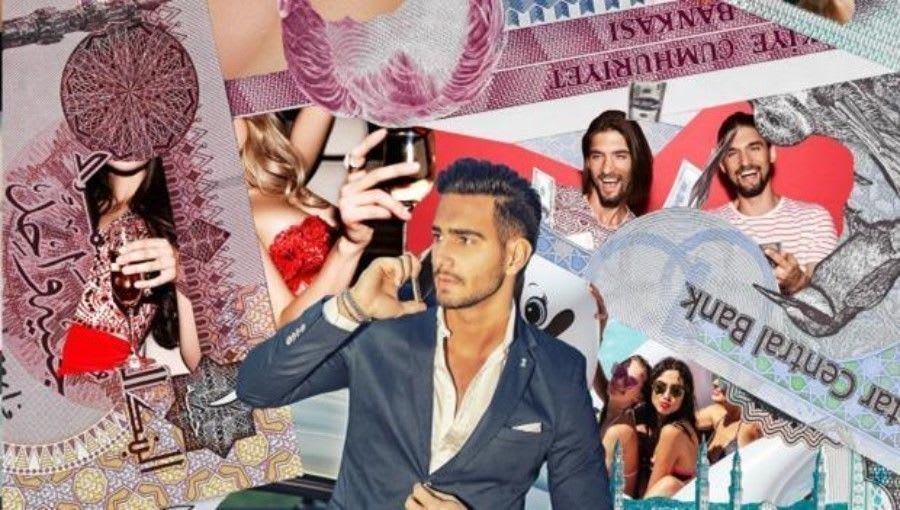 The sons of the rich burning money provocatively in front of others, taking alcohol and drugs to excess and getting up to sexual antics that could shock the nation.
It sounds like the Bullingdon Club of Boris Johnson and David Cameron, but, in Rich Kids: A History of Shopping Malls in Tehran, this is in fact the rich kids of Iran, who we are told behave like the corrupt rich in other countries.
Javaad Alipoor gives us an Instagram story backwards that challenges any conventional Western stereotypes of an austere Islamic republic.
We are shown an Instagram picture of the crashed Porsche on the Sharian Boulevard in Tehran of Hossein Rabbani Shirazi, the son of a revolutionary, now a powerful figure in the Iranian government. The story of this young man and his girlfriend Parivash Akbarzadeh is trailed backwards through Instagram pictures of a raucous evening of the idle rich in contemporary Iran.
This fascinating storytelling / lecture for two voices links the lives and sudden death of Hossein and Parivash to a history of the world, taking in the arrival of modernity "on the competing gunships of the French and the Russian and the British, in places like Iran" and a forward account of the built-in obsolescence of mobile phones that could last in the earth five million years.
It's an ambitious if pessimistic vision. Our attention only falters with its insistence on the audience using Instagram during the performance. When the actor Peyvand Sadeghian films herself for Instagram speaking into a microphone sometimes from behind a screen, we are lost in a blizzard of sounds from different phones that show what is said at different times.
The illustrative pictures of Hossein and Parivash on our phones are accompanied by comments such as one audience member claiming the man behind her kept talking, though how that can be more distracting than trying to read the messages, while the actors are speaking, is beyond me.
This is a bold if flawed show. Beyond the engaging if unsympathetic picture of two rich kids and a corrupt Iranian regime, the attempt at a grand narrative is too fragmentary and its determination to have the audience fiddling with Instagram far too distracting.
Reviewer: Keith Mckenna